Timex Reissues Nostalgic '80s Q Timex Digital LCA
Recreating the original right down to the retro display.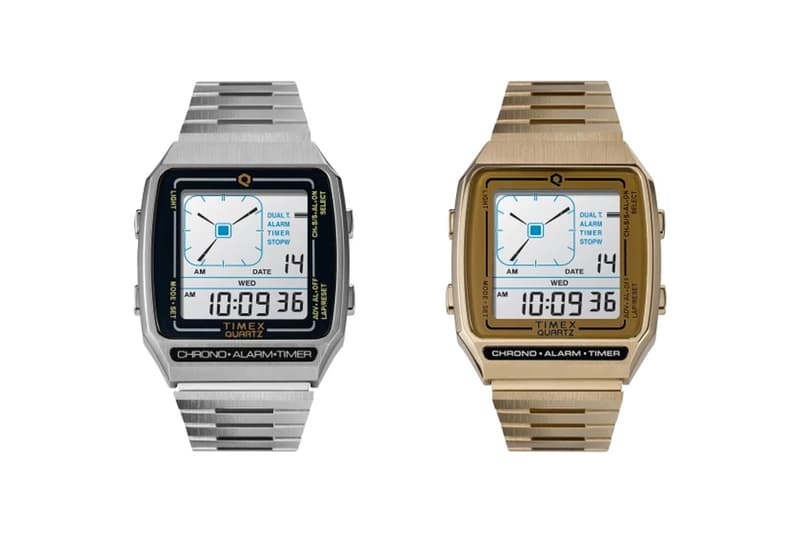 Timex has dug through its archives to bring back its Q Timex Digital LCA from the '80s.
Embodying the same nostalgic design as its retro counterpart, the watch comes in lustrous stainless steel colorways of gold and silver. It comes with a sleek tonal bracelet and a multi-function LCD display. The bottom of the face features a digital numeric clock, complemented by an analog-style display above. Other features like the date and day display, readout, alarm, chronograph, count-down timer and pre-INDIGLO LED backlight bulb round off the retro design.
Timex's Q Timex Digital LCA is currently available on the label's website for $149 USD.
In case you missed it, Timex is celebrating its American heritage with its new American Documents line.