Sarah Slappey Releases Fleshy 'Tied Up II' Lithograph Edition
To commemorate her first international exhibition.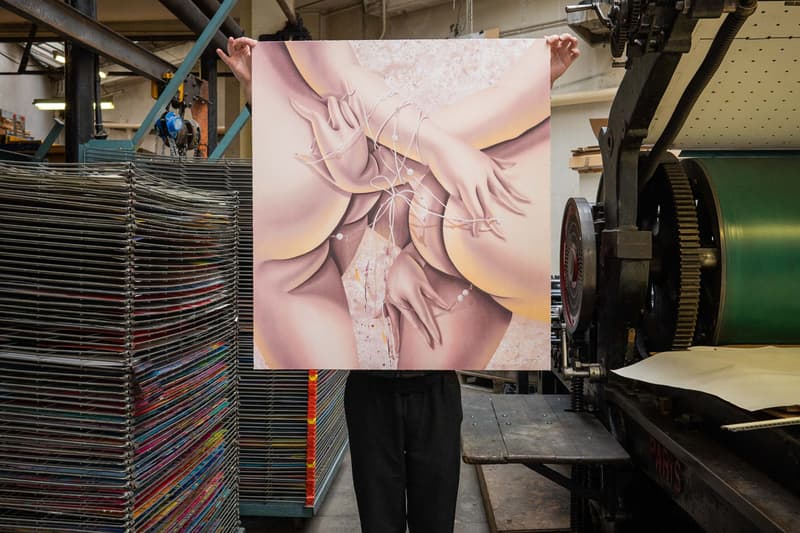 1 of 8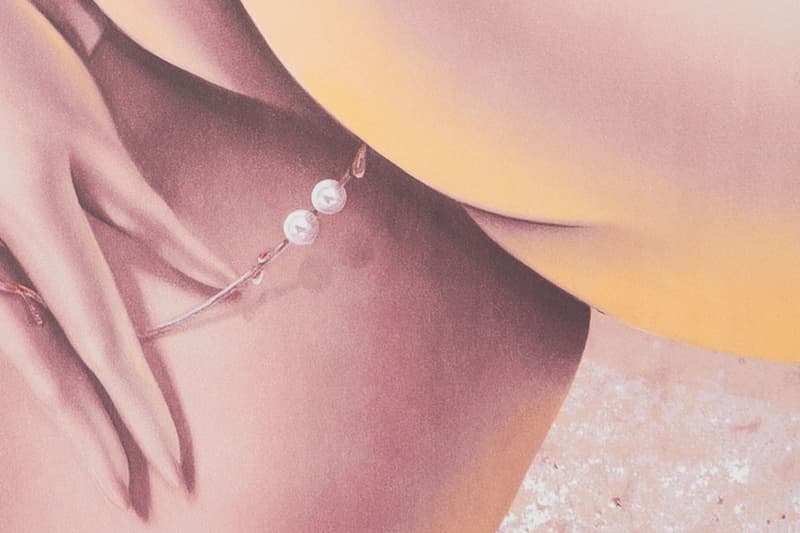 2 of 8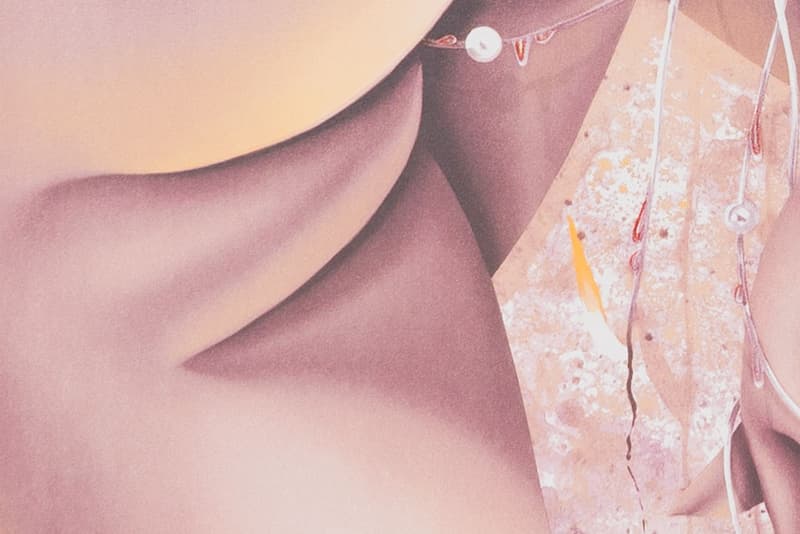 3 of 8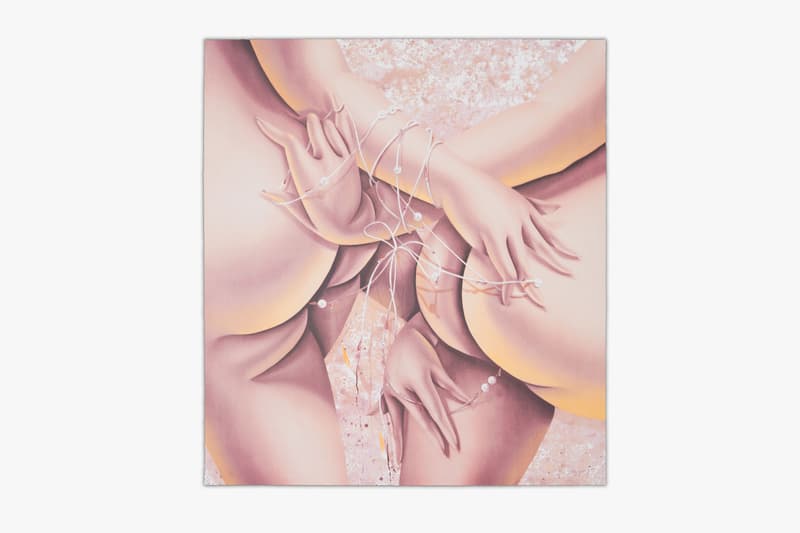 4 of 8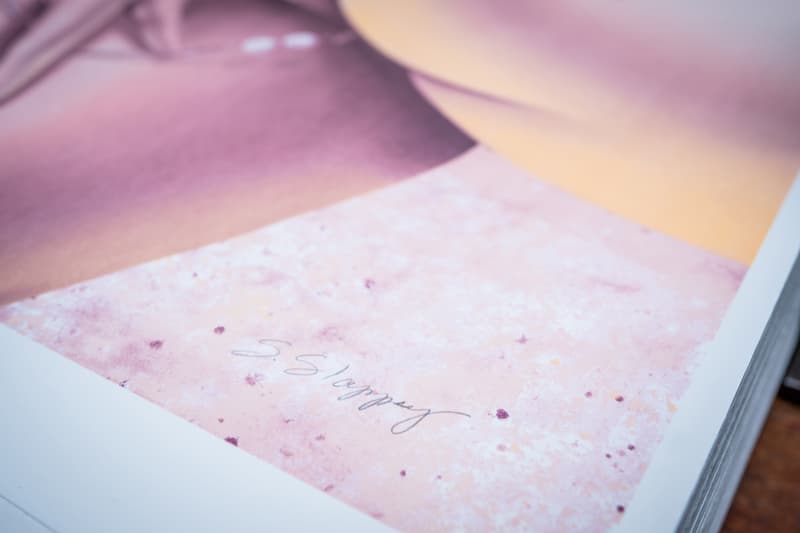 5 of 8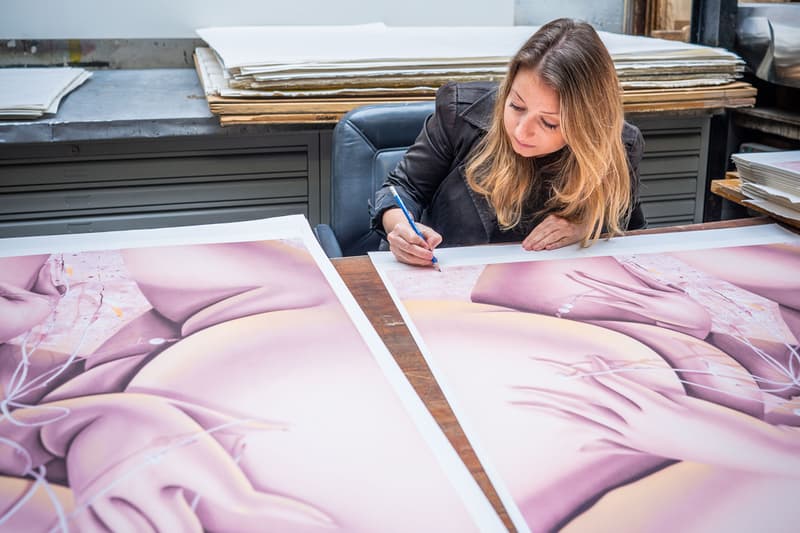 6 of 8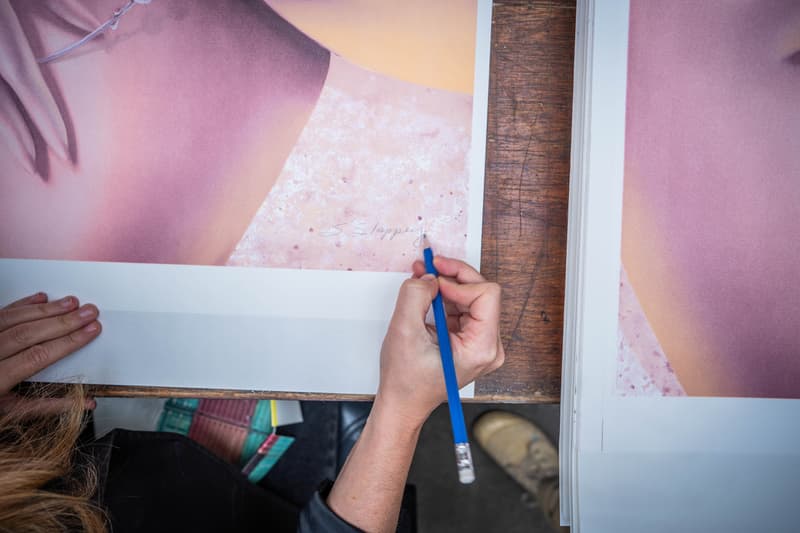 7 of 8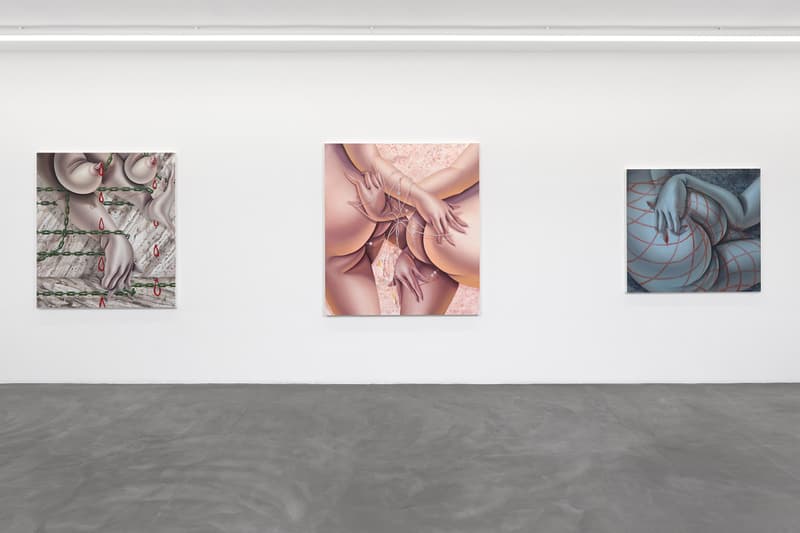 8 of 8
Brooklyn-based artist Sarah Slappey recently kicked off her international debut with Galerie Maria Bernheim in Zürich, Switzerland. Slappey is known for distorting the nude female body in her fleshy, surrealist paintings as the artist seeks to topple the sexual objectification of women through the male gaze. She continues to subvert notions of heterosexual male desire by injecting suggestive elements across her new body of work called "Tenderizer" at the Swiss contemporary art establishment which is on view until October 31.
To commemorate her first international presentation, Slappey teamed up with JRP Next to release a limited edition lithograph featuring her Tied Up II artwork. The composition of the piece is overwhelmed with dynamic imagery that shows female hands grasping plumpy buttocks and tampon strings embellished with luminous pearls that were developed using a palette of elegant pink tones. Each signed and numbered print measures roughly 33 by 29 inches.
"Hands become bound, bodies stuck together, and even more surreal, if the two ends were lit on fire, whose would burn first? The figure's grace and sensuality are undercut by a feeling of repulsion and crude whimsy, emotional dualities that echo the feeling of living in a female body," described JRP Editions.
Sarah Slappey's Tied Up II lithograph will release on JRP Next's website on October 29 at 12 p.m. EST for $1,161 USD apiece. Get a closer look at the artwork in the slideshow above.
Elsewhere, Medicom Toy is releasing limited edition collectibles for DesignerCon Online 2020.