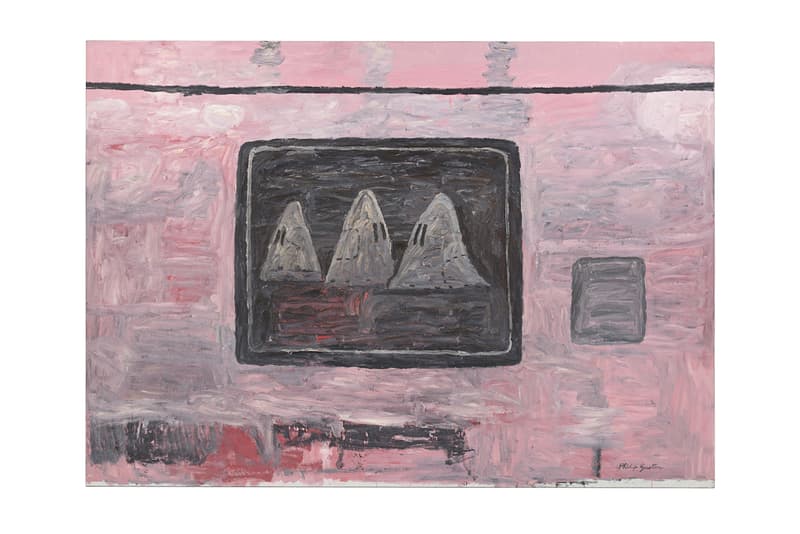 Traveling Philip Guston Retrospective Delayed Over Racial Issues in Museums
"An exhibition with such strong commentary on race cannot be done by all white curators," said NGA chief Kaywin Feldman.
---
Earlier this month, museums in the U.S.and the U.K. made the controversial move to postpone a traveling Philip Guston retrospective to 2024. The exhibition — which was scheduled to launch this year and expected to go on view at the National Gallery of Art in Washington, D.C., the Museum of Fine Arts Boston, the Museum of Fine Arts Houston, and Tate Modern in London—was to show the contextual relations between the late artist's practice and contemporary issues. The show was going to display Guston's unmissable paintings and drawings spotlighting hooded Ku Klux Klan figures, which leading figures at the institutions worried might be misinterpreted by museumgoers.
According to Artnews, directors at the four museums felt motivated to postpone the show so that they can plan to better reflect the "urgencies of the moment" in the Guston survey as per a joint statement on September 21. Still, a slew of artists, curators, and critics argued against the postponement. "The irony is that, if ever there was a poignant time to have these Guston images shown, it's now," said Michael Auping, a former curator at the Modern Art Museum Fort Worth in Texas who organized a Guston survey at the institution back in 2003.
Backlash still continues throughout the global art sector even with Musa Mayer, Guston's daughter, who released a statement expressing that she was "saddened" by the delay. "These paintings meet the moment we are in today," she said. Moreover, nearly 100 artists including seminal artists Julie Mehretu, Adrian Piper, Lorna Simpson, and Stanley Whitney signed an open letter published by the Brooklyn Rail in which they rebuked the institutions for moving the show to 2024. On the contrary, others proclaimed that the postponement was a smart choice especially amid protestors rallying against major institutions for their longstanding history with racism and inequality.
Kaywin Feldman, director of the National Gallery of Art, Washington DC, recently stated in the Hyperallergic podcast that "it just felt like this was a tough time in America to do this exhibition, particularly at this moment," arguing that the show cannot move forward with all-white curatorial teams. In addition, the directors of Tate expressed in a letter to the Times newspaper that opening the show next year "would not have been possible for financial and logistical reasons" seemingly due to the COVID-19 crisis.
Feldman predominantly focused on the issue of diversity amongst the curatorial teams behind the exhibition. "Number one in today's America—because Guston appropriated images of black trauma—[is that] the show needs to be about more than Guston. And we weren't prepared for that. And that's one of the reasons why I just want to pause and just think about what that means. Also, related [to this], an exhibition with such strong commentary on race cannot be done by all white curators. Everybody involved in this project is white," she said. "We definitely need some curators of color working on the project with us. I think all four museums agree with that statement."