Gianni Lee Brings His Surrealist Skeleton Figures to a Limited Series of Rugs
The artist's first venture into home goods, in collaboration with Rug & Kilim.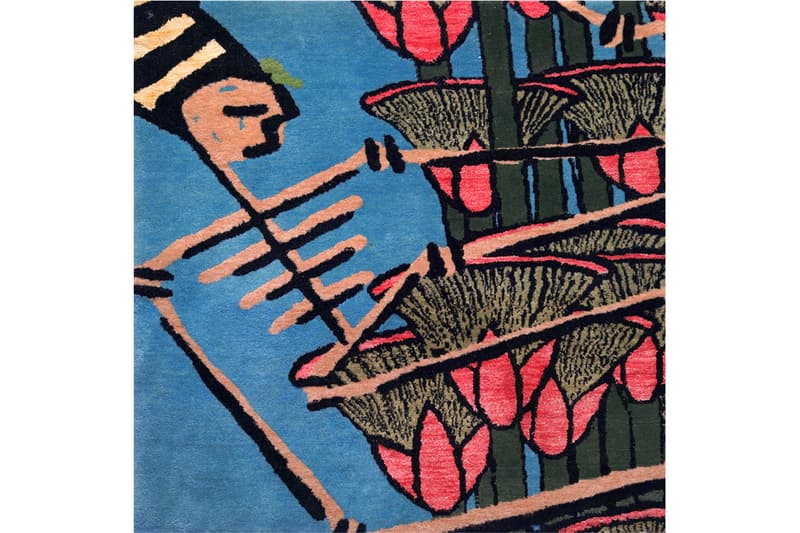 1 of 3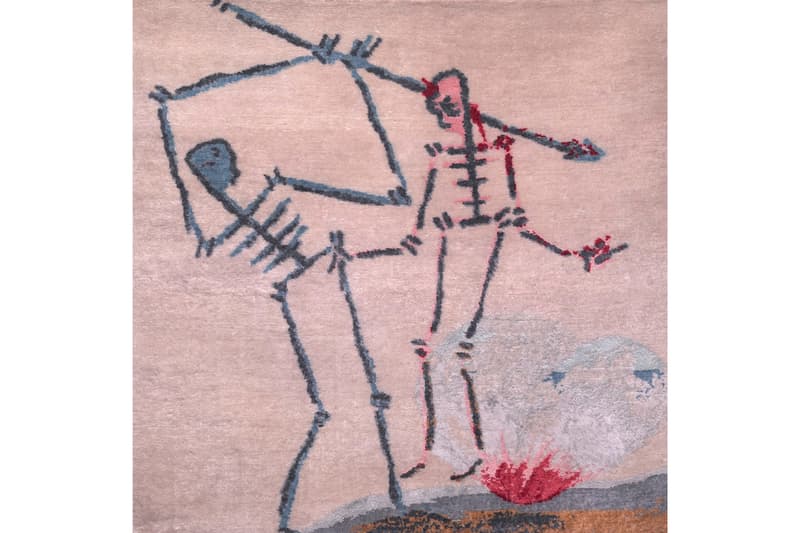 2 of 3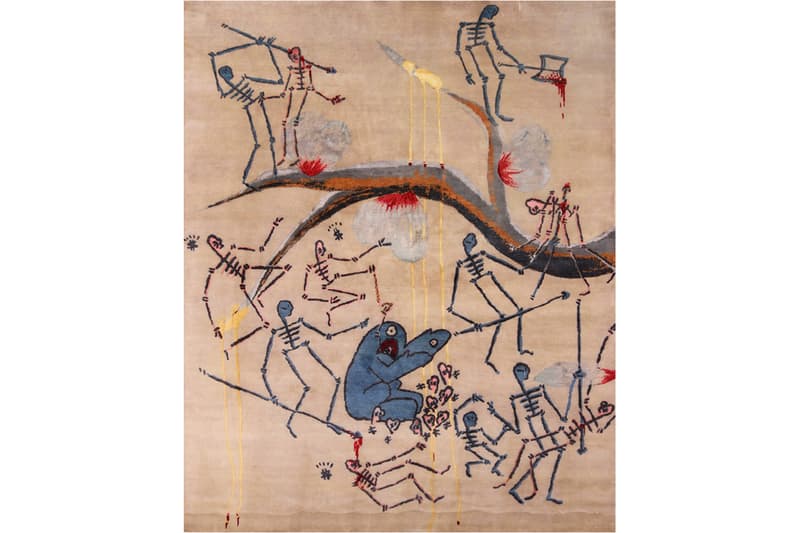 3 of 3
Artist Gianni Lee ventures into home goods with a limited series of rugs in collaboration with New York City rug makers Rug & Kilim. The release also includes a series of prints from the artist's archive.
The rugs feature three of Lee's original artworks. "Pharaoh By The River" finds the artist's signature skeleton amongst indigenous plants that grow along The Nile, "Power to the People" shows a scene of local inhabitants fighting to get their land back from oppressors, and "The Great War" takes inspiration from the Haitian Revolution. Each of the works was handwoven by rug artisans in India following extensive discussion between Lee and Rug & Kilim around colorway and yarn selection.
Lee has made a name in the art world with his surrealist paintings and street art exploring the intersecting racial, political and technological dimensions of American society. His street installations can be found throughout Paris, London, New York City, Los Angeles and Philadelphia and in his collaborations with brands like Audi, Nike, Fendi and Coach. Translating his works to rugs marks a new chapter for the artist, who is also preparing to debut an action figure now available for pre-order.
Take a closer look at the rugs in the gallery above and at giannilee.com.
In other art news, Austin Lee is now curating a group exhibition at Jeffrey Deitch's New York Galleries.