EXCLUSIVE: Chris Gibbs Discusses the Union x Converse Chuck Taylor All Star Hi
The LA-to-Harlem Chuck is swathed in designer/artist Sheila Bridges' "Harlem Toile" print and accompanied by a special capsule of apparel.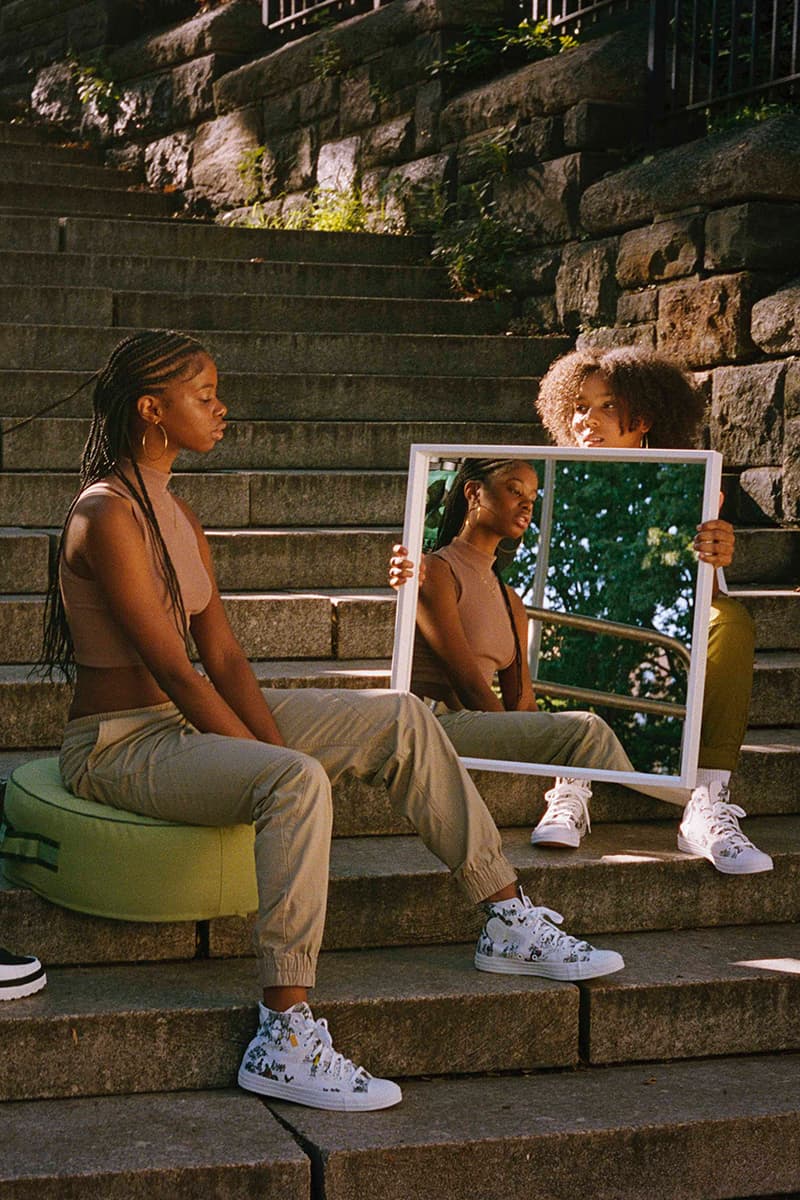 1 of 10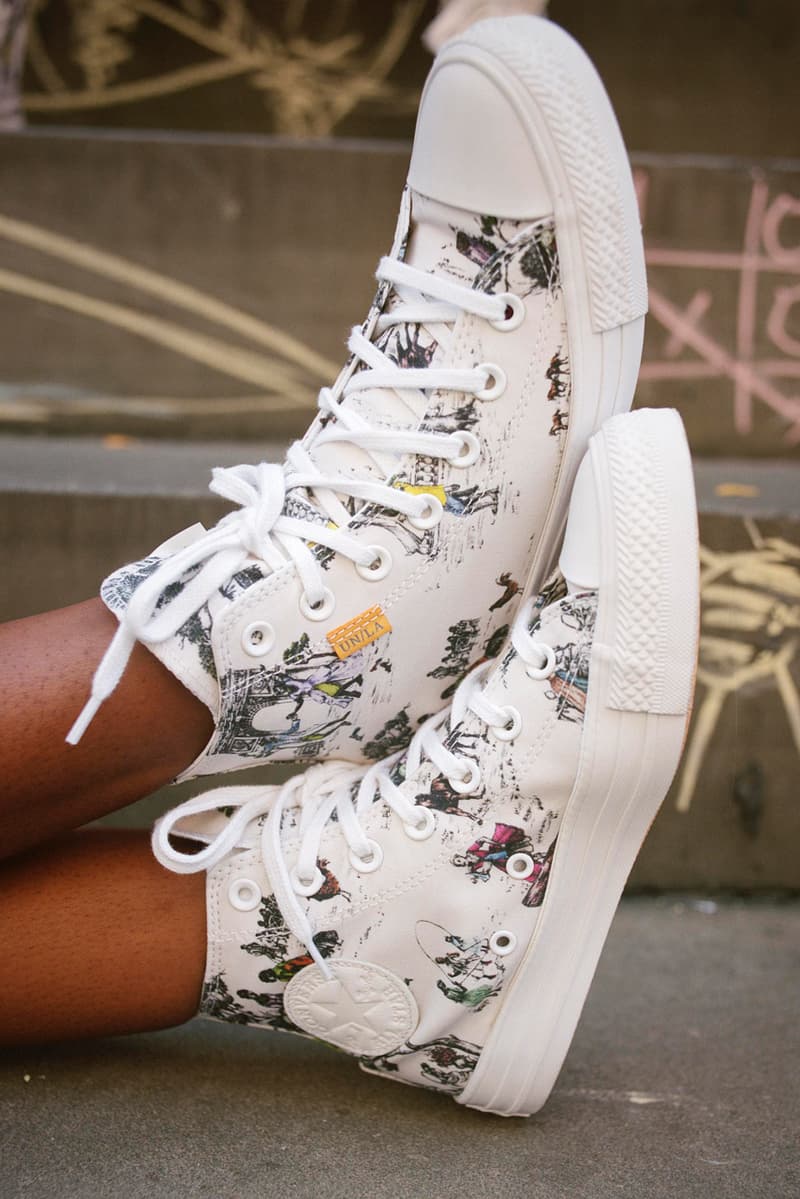 2 of 10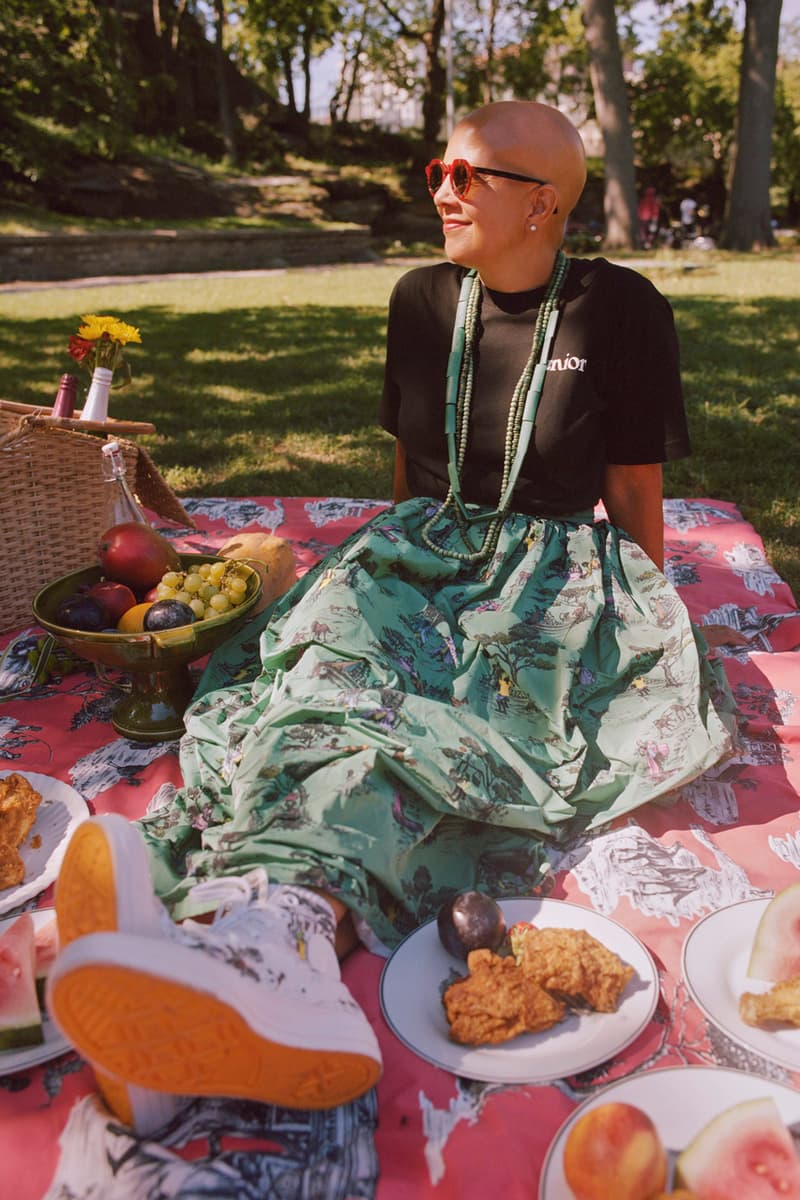 3 of 10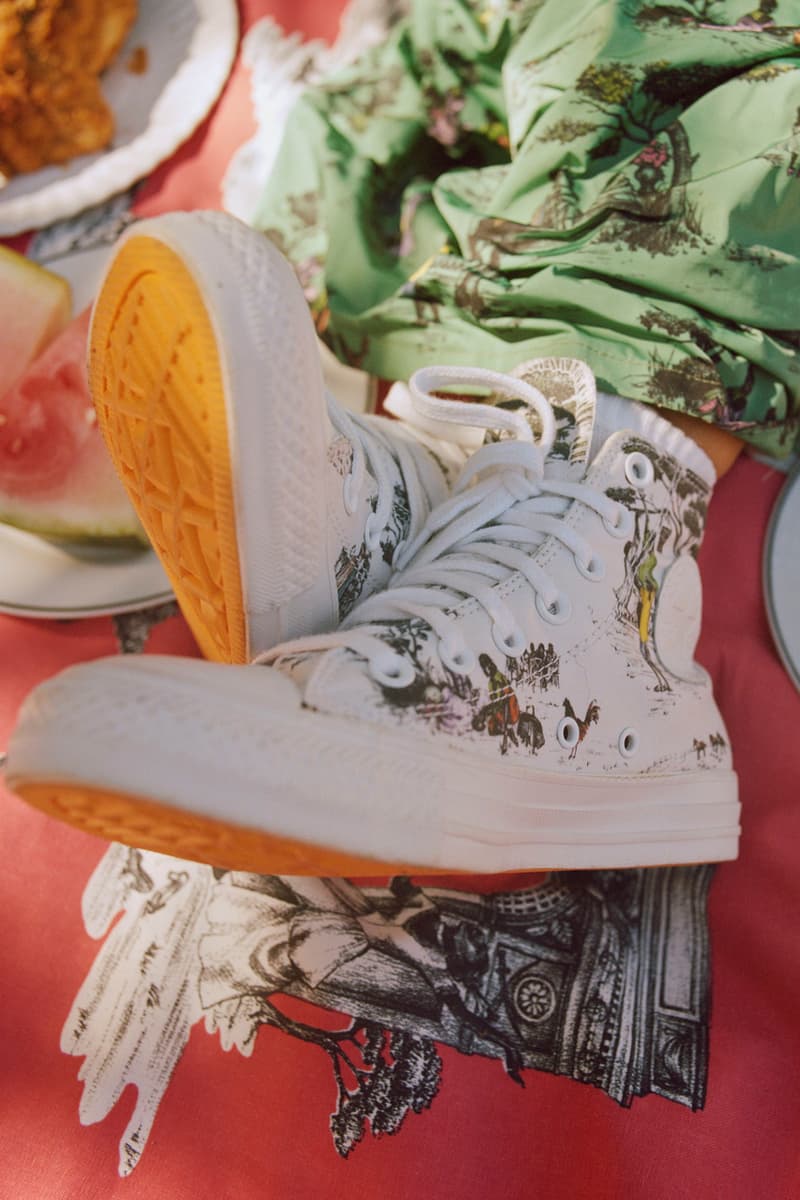 4 of 10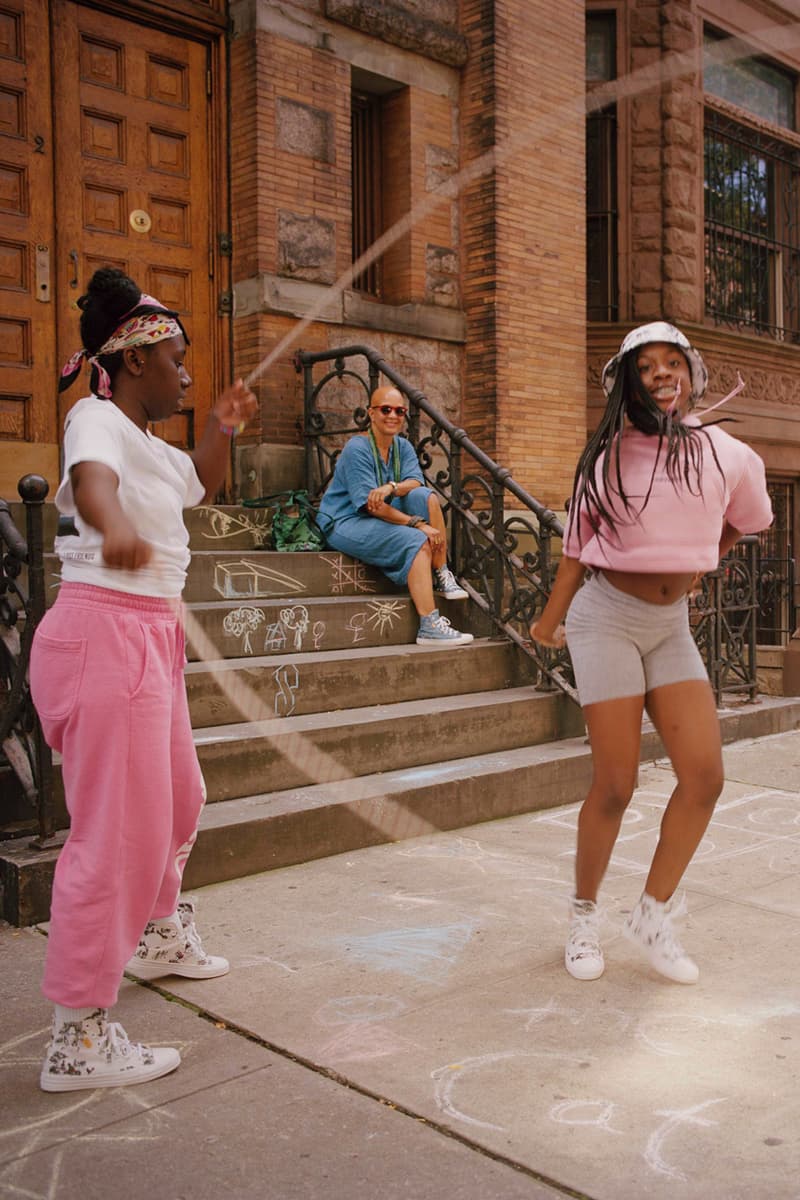 5 of 10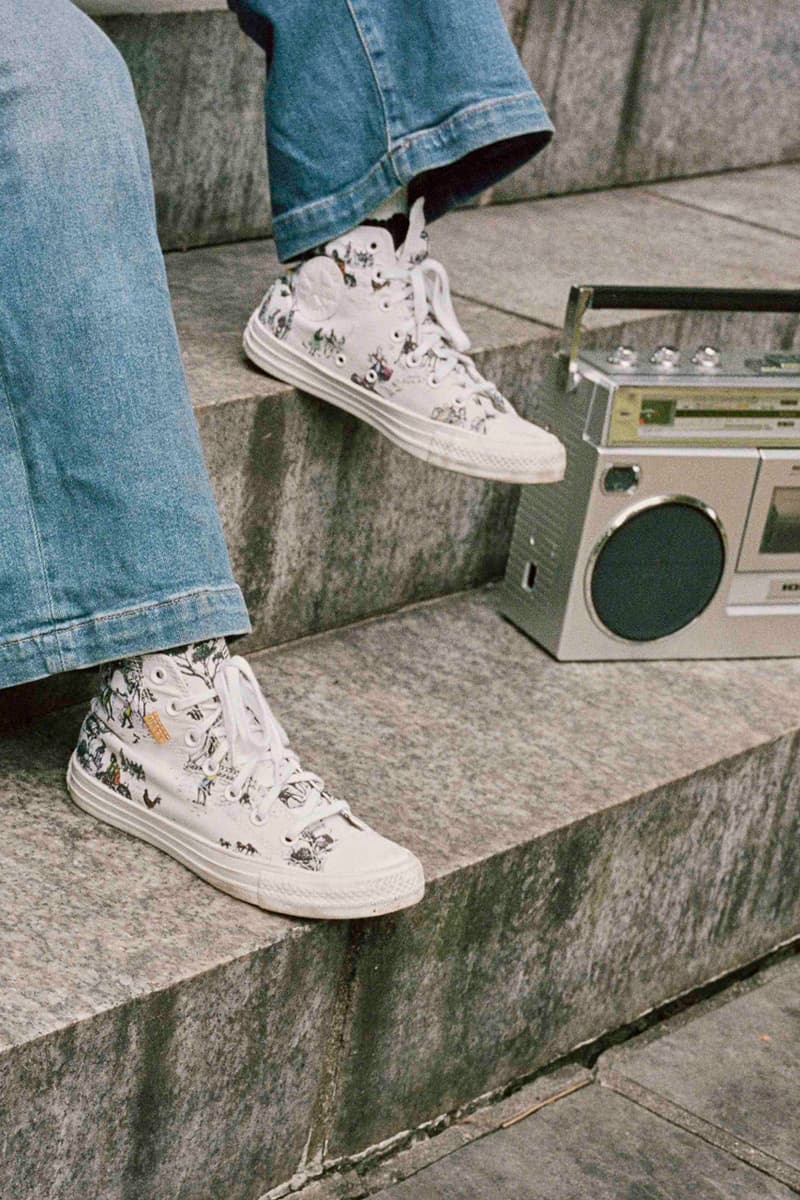 6 of 10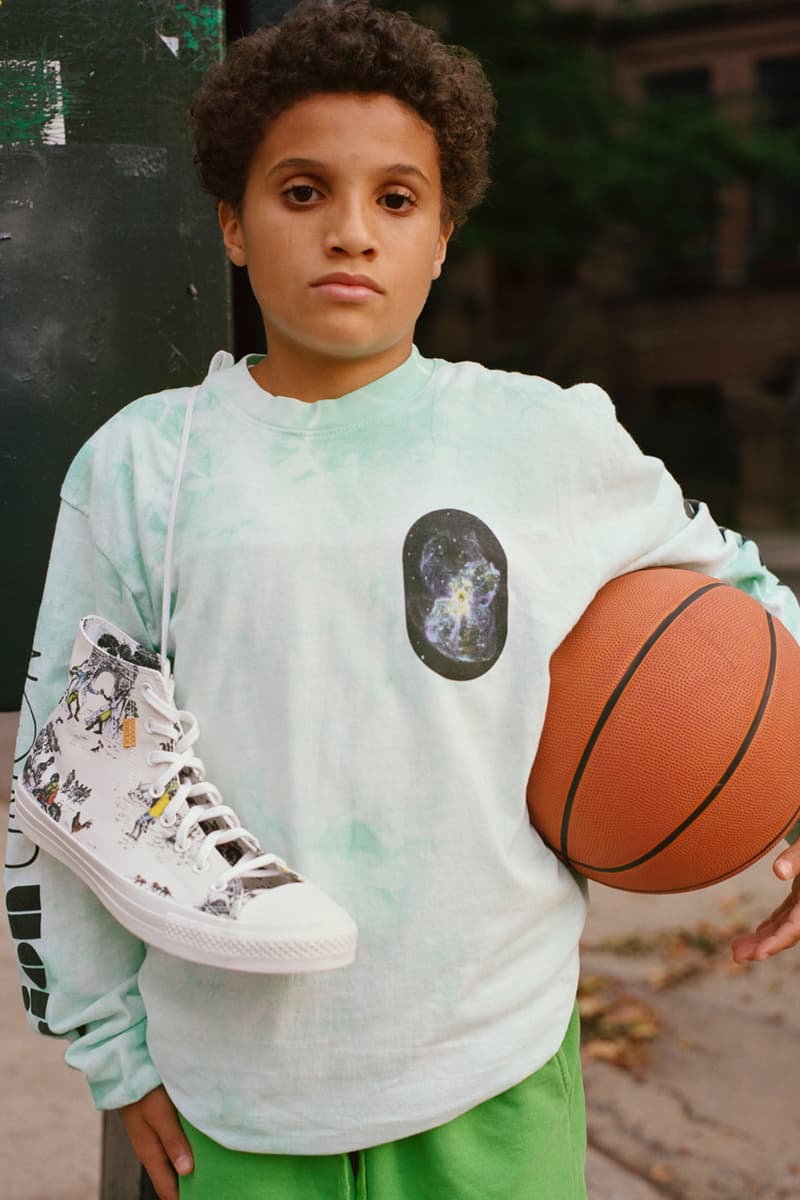 7 of 10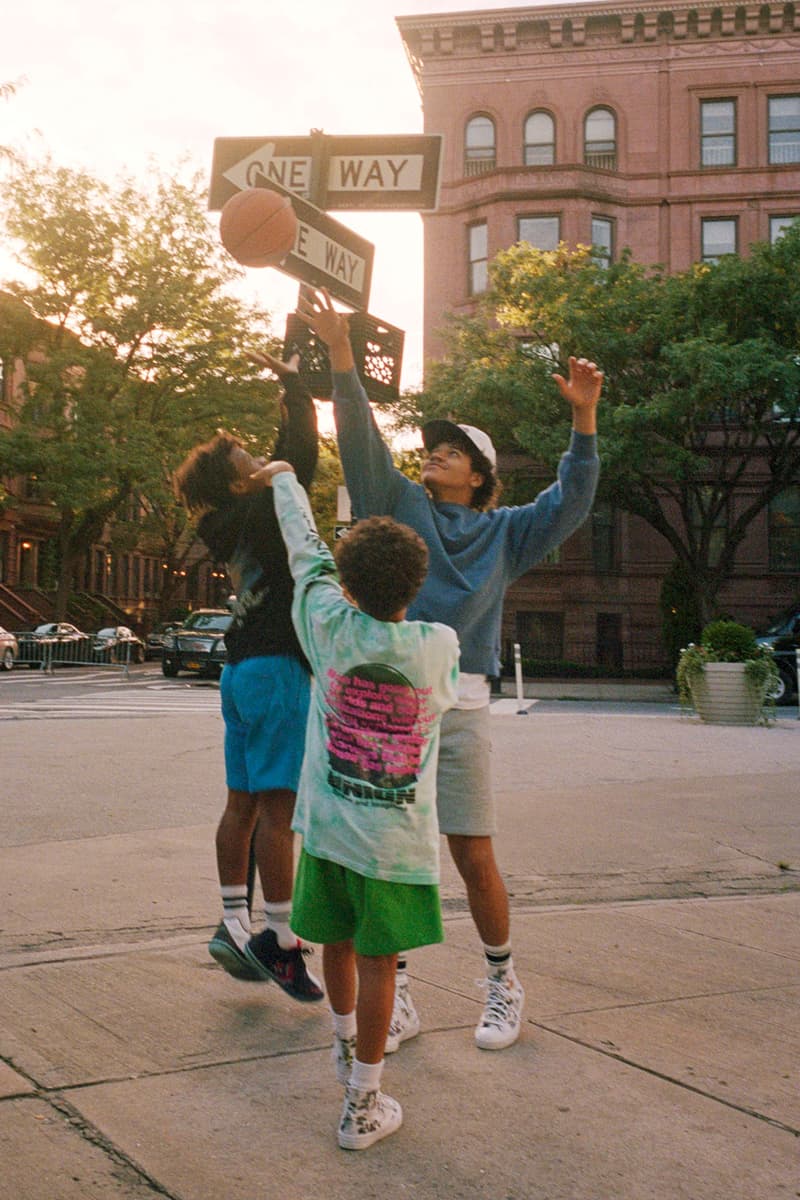 8 of 10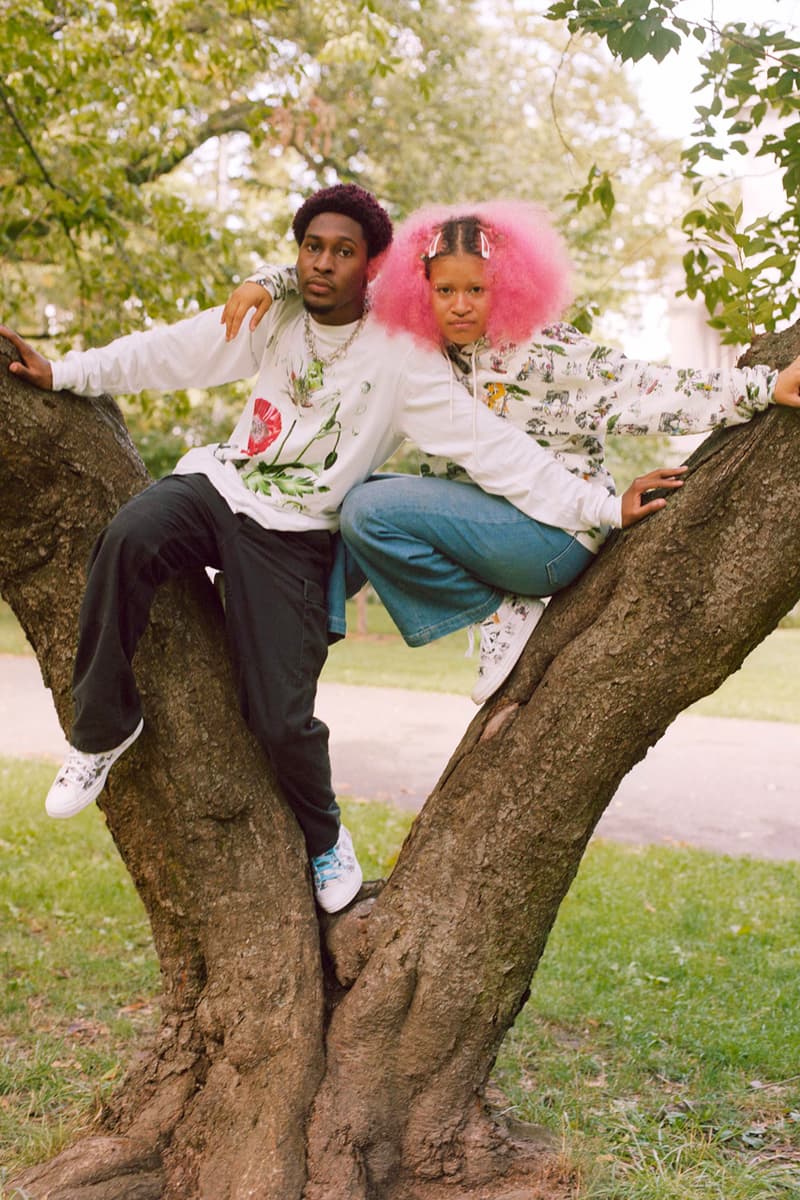 9 of 10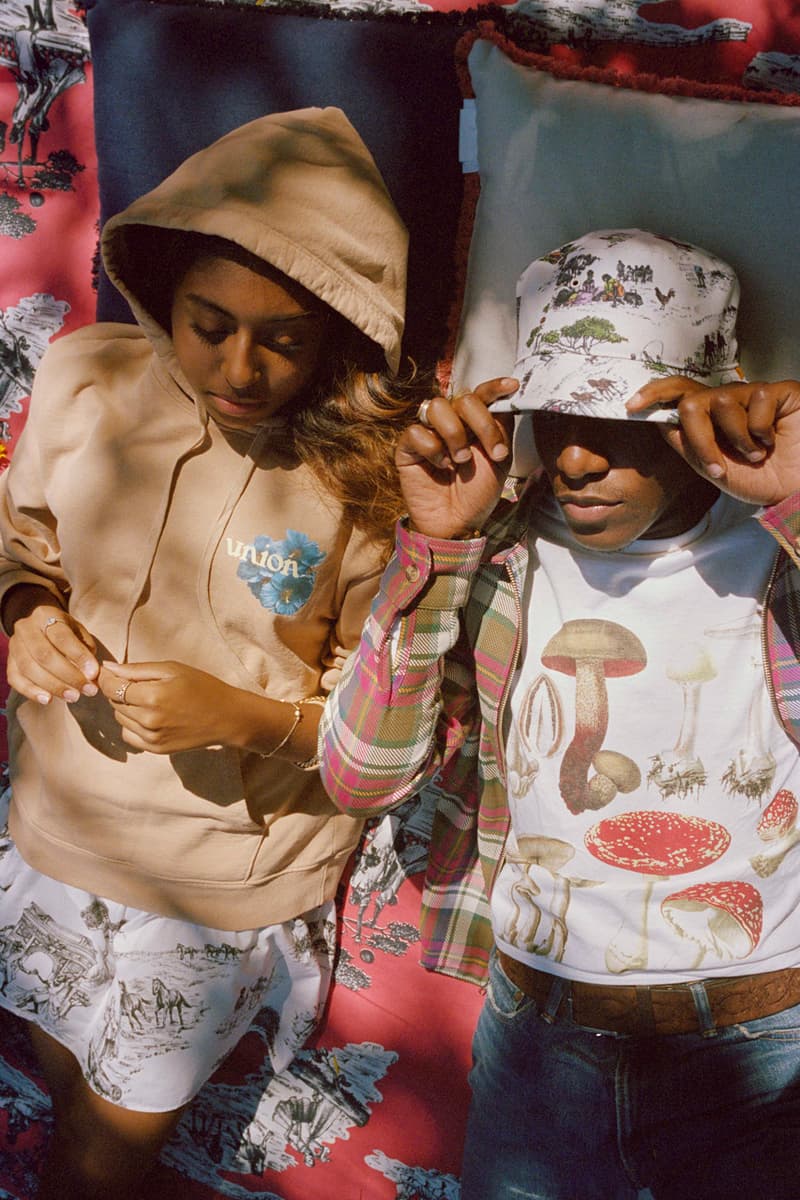 10 of 10
Chris Gibbs' Union and Converse have teamed up for a new Chuck Taylor All Star Hi. Covered in designer/artist Sheila Bridges' "Harlem Toile" print, the shoe depicts modern activities in classic French bourgeois style, simultaneously celebrating Black culture while poking fun at the stuffy, aristocratic aspects of the fine art world.
Due to its textile build, the Chuck Taylor All Star is quite literally a canvas for artistic experimentation. Here that canvas is dressed in a crisp white and features Bridges' "Harlem Toile" from the toe to the heel. Scenes include — but are not limited to — two people picnicking while a rooster stands nearby to a man and woman in front of an arch, dancing to music emanating from a boombox. These embellishments are interspersed with classic toile motifs like horses galloping across an open plain, making for a clever amalgamation of past and present.
The same print is replicated on the insoles and box, while finishing details are supplied by a small yellow Union tag on the medial eyestay seam, a leather All-Star patch on the lateral collar, white rubber toe caps/midsoles and yellow rubber outsoles. Accompanying the shoes are a hoodie and a bucket hat that are both coated in the "Harlem Toile" as well.
Ahead of the Union x Converse Chuck Taylor All-Star "Harlem Toile" release, Union founder Chris Gibbs gave HYPEBEAST an exclusive interview, in which he discussed his appreciation for Bridges and her signature print, his personal history with the Chuck Taylor and more. Check it out below.
HYPEBEAST: What does this collaboration and Sheila Bridges' "Harlem Toile" mean to you?
Chris Gibbs: I am just honored to be able to work with Sheila Bridges. Long before we met I was just a fan of her Harlem Toile, not only as just a beautiful piece of art — which it is — but also as critique, if you will, on race relations in this country.
Apart from the Chuck Taylor quite literally being a canvas due to its upper material, why do you think it serves as such a perfect silhouette for storytelling?
Honestly I think it's really that [the canvas]. As a shoe the Chuck Taylor is an archetype, it's just a classic silhouette and its simple design allows, really begs, for art like this to be applied. Add to that the fact that Converse has been a great partner in helping us bring this idea to life and you have a great collaboration.
What about the Chuck Taylor makes it so universal?
It's just a classic shoe. Simple design. Really, as I said before, probably the archetypical sneaker.
Did you grow up wearing Chucks? If so, how do you view the shoe differently now than you did as a child?
Yes I did. The Chuck Taylor was the first shoe I was allowed to choose for myself, and it has been a staple in my closet ever since. Honestly, I feel the same about it today as I did when I was in middle school — and that is why I love the shoe so much. It reminds me of home, of my youth, of simpler times.
What do you hope the legacy of this collaboration will be?
I honestly don't look at clothing or footwear in that way. I am not concerned with legacy. I just hope they bring a smile to someone's face and some warmth to their heart. The wearer or the audience, either or.
The Union x Converse Chuck Taylor All Star Hi and its corresponding apparel is set to release on the Converse web store and HBX come October 13. MSRPs range from $40-$100 USD.
Elsewhere in the world of footwear, Pyer Moss founder Kerby Jean-Raymond has been named Reebok's Vice President of Creative Direction.