adidas, Kering and Stella McCartney Invest in Mushroom-Based Leather Alternative
Forming the "Mylo Consortium" and investing a seven-figure sum.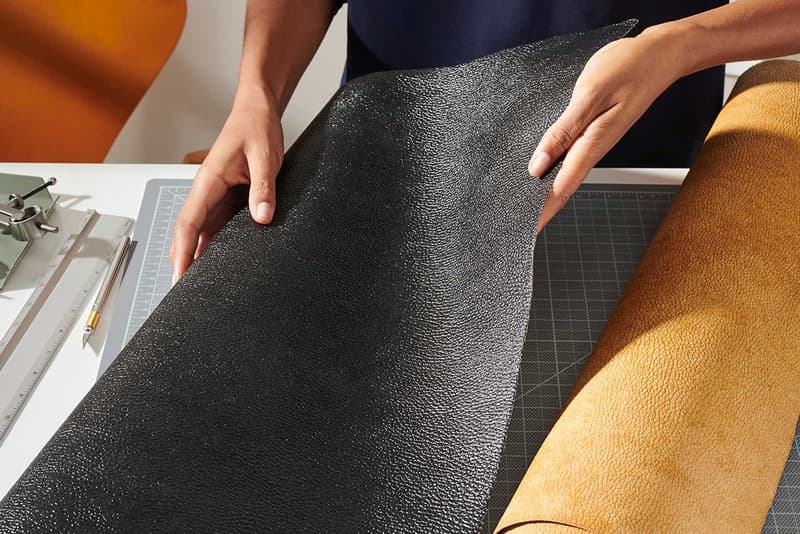 A group of major fashion labels including adidas, Stella McCartney, Lululemon and luxury conglomerate Kering have all invested in an experimental new material. The textile — named Mylo — is produced by Bolt Threads as a leather substitute and is made using the underground mycelium structure of mushrooms.
The four brands have come together to form the Mylo Consortium, with a reported seven figure investment deal in return for no equity in Bolt Threads. The intention of the consortium is to bring Mylo to consumers as quickly as possible, so that more people have the opportunity to use the sustainable fabric. It remains to be seen how the material will be used by these brands, and if we will see Kering introduce mushroom-based products to Gucci and Saint Laurent.
As a material, Mylo is said to share the look and feel of leather, and can be produced with any color, finish or embossing. However, due to its production process, Mylo uses less water, greenhouse gases and resources. Mylo offers a solution to brands attempting to move away from real leather and who may have concerns about the long-term viability of plastic-based alternatives.
Announcing the partnership, Bolt Threads CEO Dan Widmaier described it as "an ongoing commitment to develop materials and products for a more sustainable future." Additionally, Kering chairman and CEO François-Henri Pinault said, "Finding innovative, alternative materials and fabrics can potentially drastically reduce the environmental impact of our industry over the long term" and Stella McCartney added "Many people associate leather with luxury but since the beginning I always wanted to approach things in a different way because killing animals for the sake of fashion is quite simply not acceptable. Working so closely with Bolt Threads since 2017 has been a career changing experience."
2020 has already seen some labels introduce mycelium-based products, with Eden Power Corp showcasing a hat made from a single piece of mushroom as part of its "Mycelium Research & Development" collection.