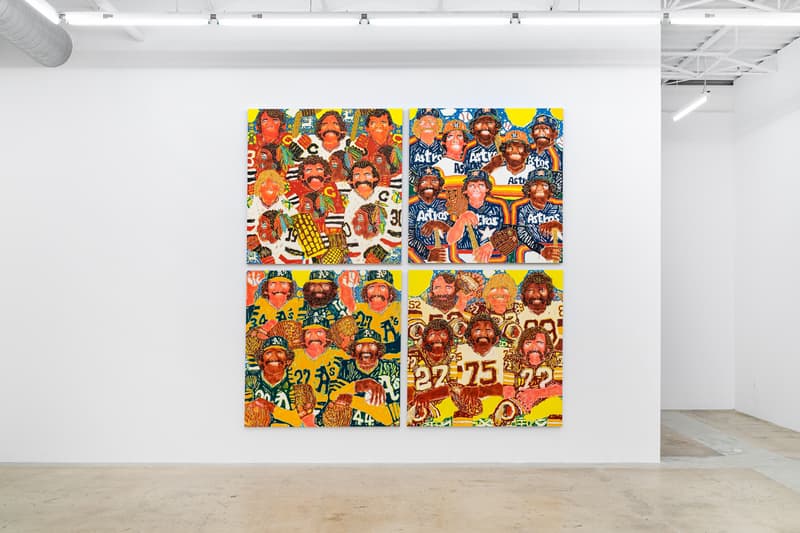 1 of 7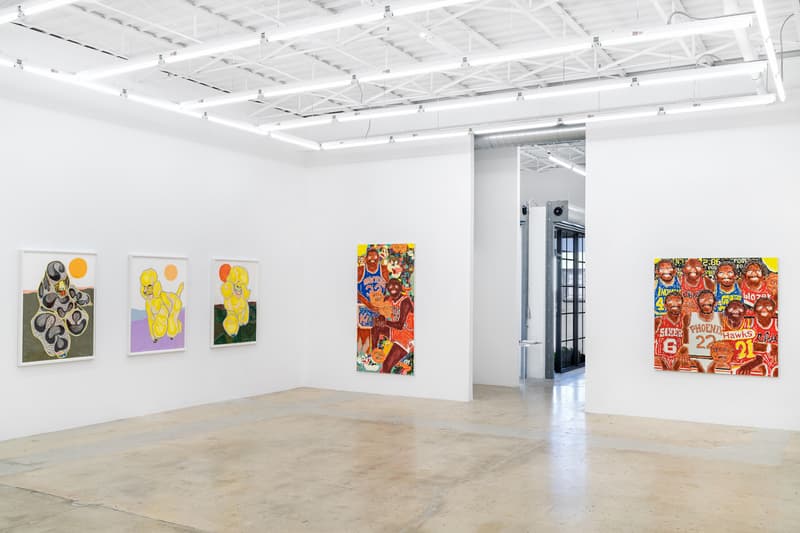 2 of 7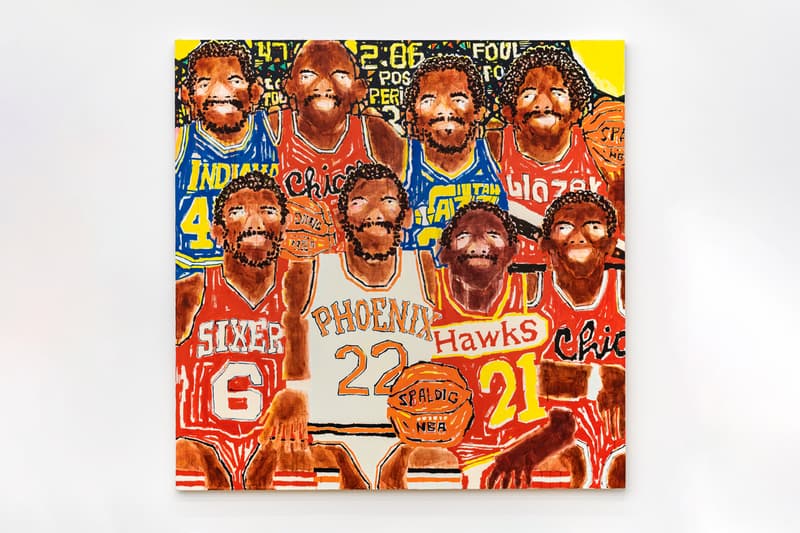 3 of 7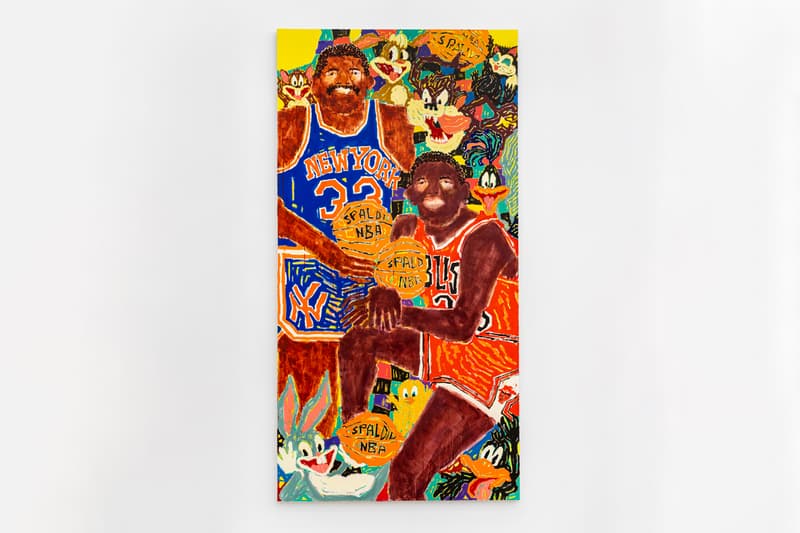 4 of 7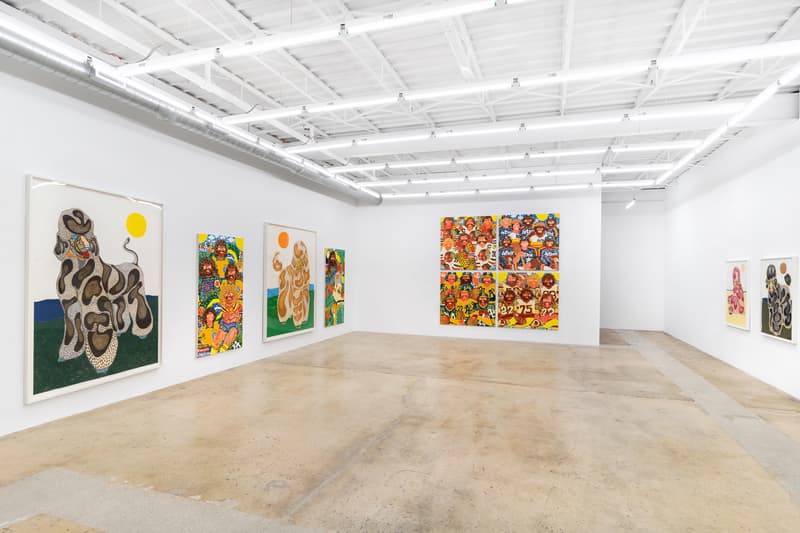 5 of 7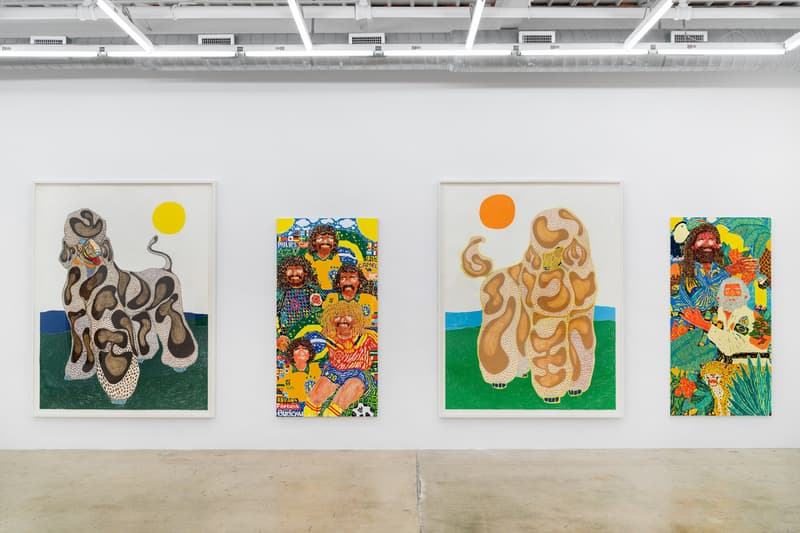 6 of 7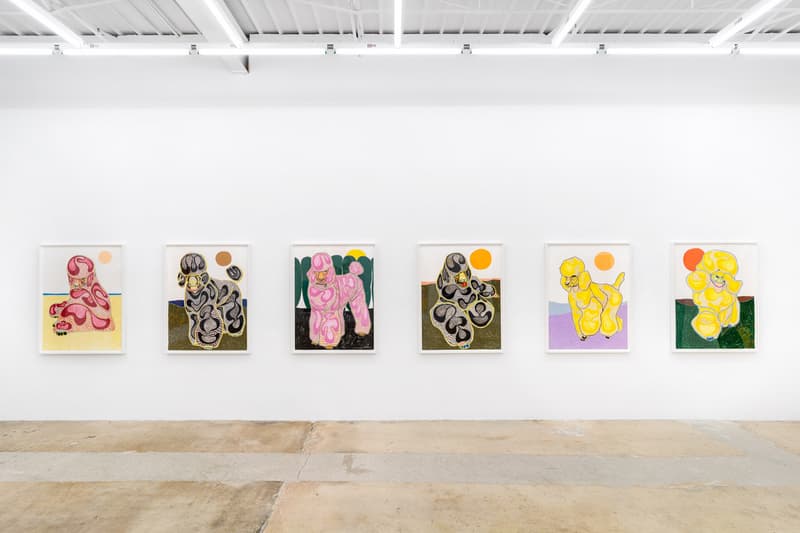 7 of 7
Koichi Sato & Susumu Kamijo Team Up for "Nobunaga" Exhibition in Miami
Introducing basketball players, poodles & more into the gallery.
---
Miami's Bill Brady Gallery is holding a two-person show, entitled "Nobunaga," featuring the works of Koichi Sato and Susumu Kamijo. Their works, different in composition, style and subject matter, unite through bold use of color and stylization.
Originally born in Tokyo, Sato was fascinated by the abundance of images in television, sports and old American magazines growing up. Using these photos as reference, his portraits are informed by comically stylized faces and exaggerated bodies. The flatness of his paintings evokes photographs on a magazine page — his main source material.
Contrasting with Sato's flattened images are Kamijo's oil crayon and pastel works. The Brooklyn-based artist showcases his ability to deconstruct familiar subjects and reconstruct them through abstract forms. Working with human faces and animals, specifically poodles, he juxtaposes a technical, painterly approach with the subtle humor and oddness of the motif itself.
Go inside Bill Brady Gallery to get a closer look at Sato and Kamijo's work in the gallery above. "Nobunaga" is open to the public from now until February 22.
Elsewhere in art, Daido Moriyama released a new photobook titled A Diary, which captures evocative depictions of fragmentation, repetition, chance, and disorder.
Bill Brady Gallery
90 NW 72nd St
Miami, FL 33150