Kit Kat Introduces Lemon Crisp Flavor
In anticipation for spring.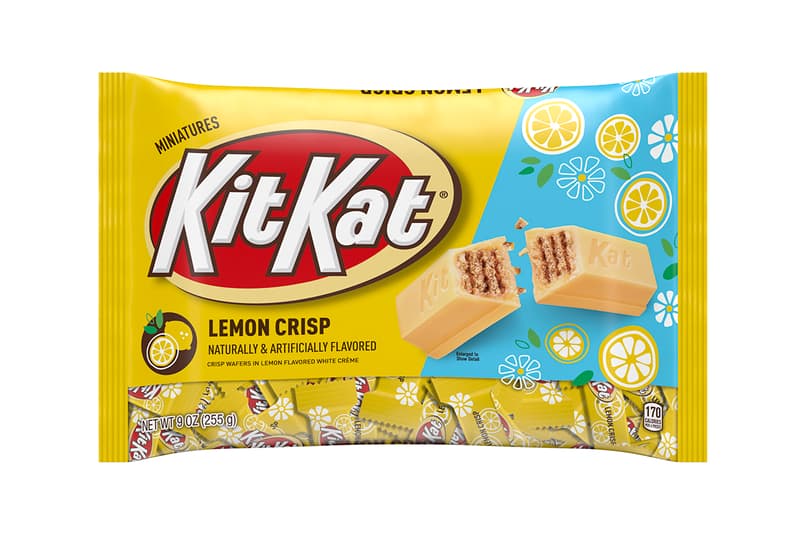 Kit Kat recently unveiled that its highly coveted Lemon Crisp flavor will be making its way to US shelves just ahead of spring. A combination of zesty and sweet, Lemon Crisp offers KIT KAT's fun take on the classic citrus flavor.
The candy brand's Lemon Crisp flavor takes it iconic crispy wafers and wraps them in a sweet, bright yellow lemon crème coating. The light, fresh flavor is ideal for the transition from heavy winter sweets to a lighter springtime palette. Like many mini Kit Kats, the Lemon Crisp flavored treats are individually wrapped, however, instead of two bars per piece this flavor opts for a single bar.
Lemon Crisp Kit Kats are currently available in other select regions, including the UK. Kit Kat Japan even has its own take on lemon in the form of a Setouchi Salt & Lemon flavor that reportedly tastes like a lemon cake, however it comes at a steep price on Amazon for those in the US looking to try it out.
Now, Lemon Crisp Kit Kats are available in the US for a limited time only. 7.5 and 9 oz. bags of the flavor are available nationwide in select grocery stores and retail for around $3.49 USD per bag.
UK Kit Kat fans are also in for a treat, as the brand recently made its Chunky Popcorn flavor available to the region.