"Jacques-Louis David Meets Kehinde Wiley" at Brooklyn Museum Challenges the History of Western Portraiture
Comparing the artists' culturally unique interpretations of Napoleon Bonaparte.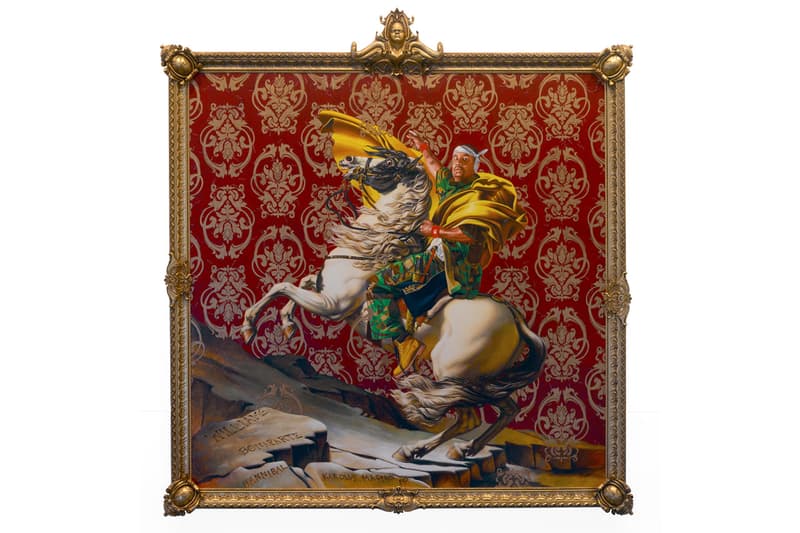 1 of 8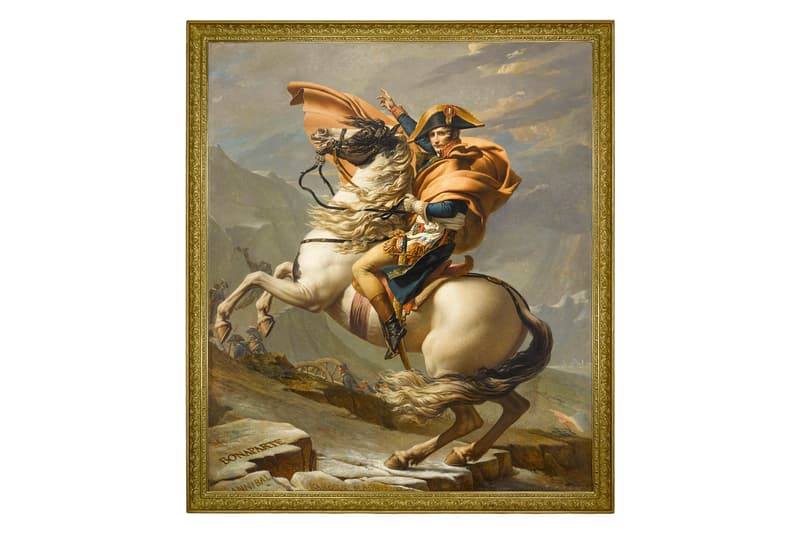 2 of 8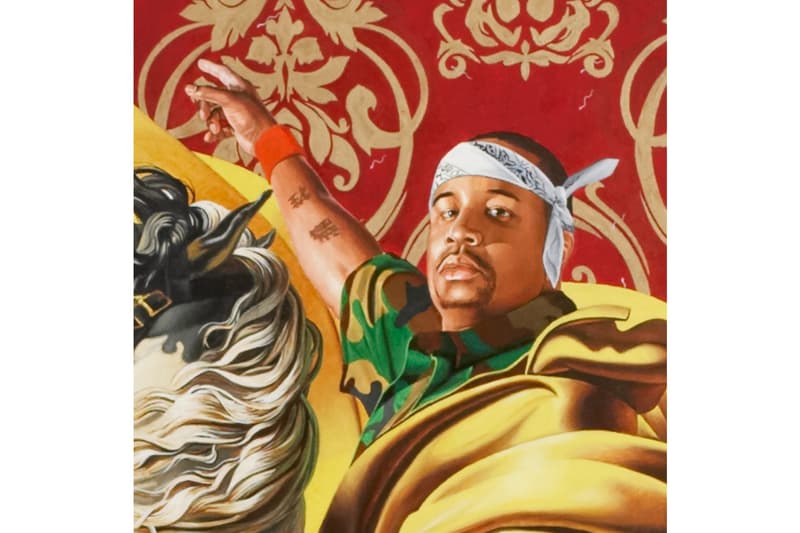 3 of 8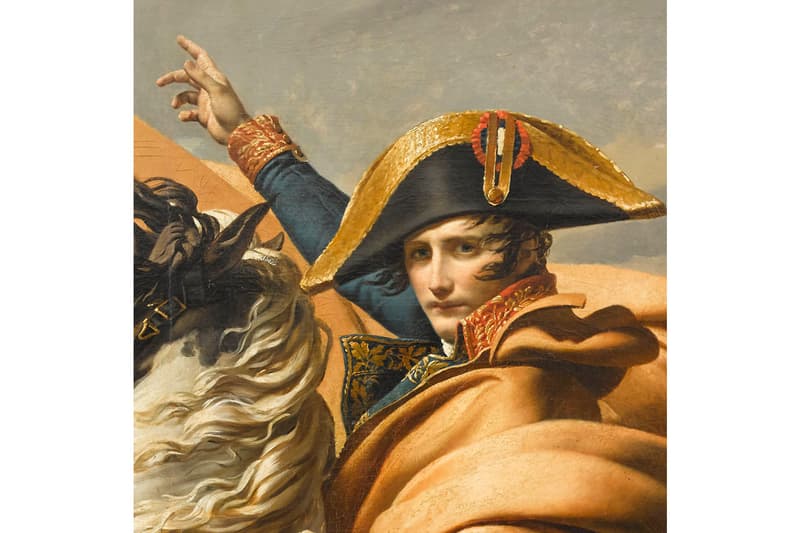 4 of 8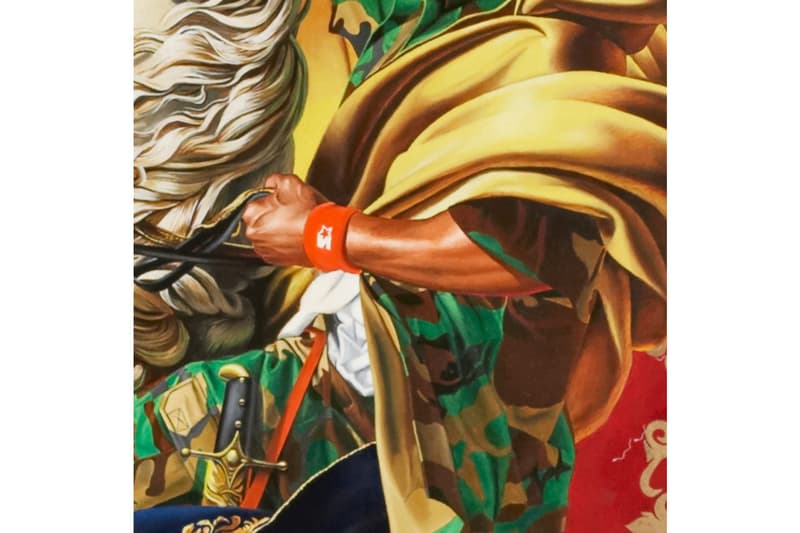 5 of 8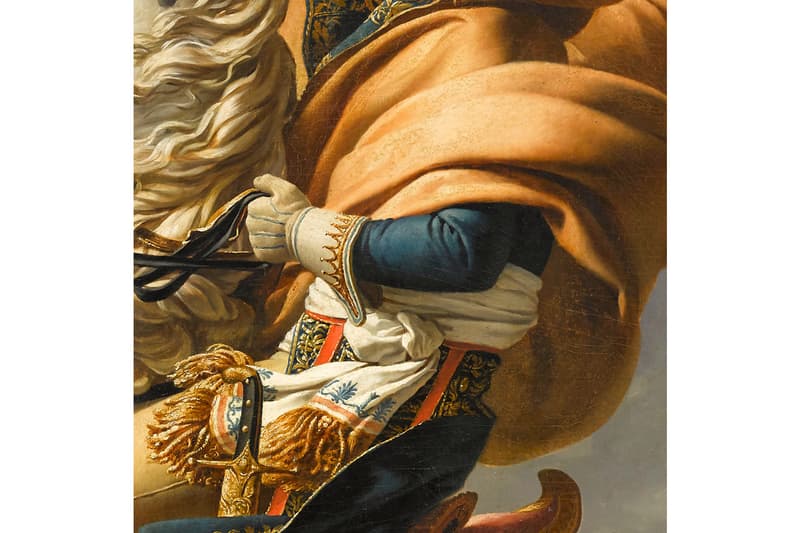 6 of 8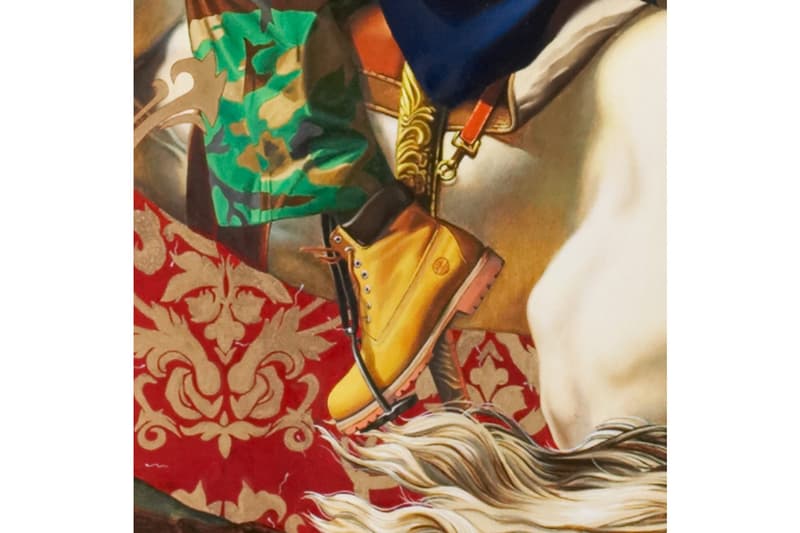 7 of 8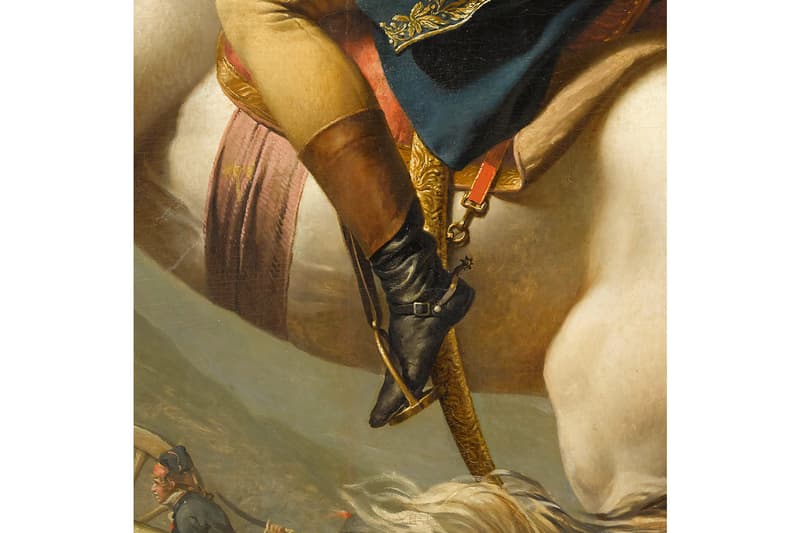 8 of 8
For the first time ever, Kehinde Wiley's iconic Napoleon Leading the Army over the Alps (2005) painting is now on view alongside its original inspiration, Jacques-Louis David's Bonaparte Crossing the Alps (1800–1), in a new exhibition at the Brooklyn Museum in partnership with Musée national des châteaux de Malmaison et Bois-Préau. Titled "Jacques-Louis David Meets Kehinde Wiley," the exhibition pits the artists' two impactful works against each other in order to explore "how ideas of race, masculinity, representation, power, and agency have played out across the history of Western portraiture."
By comparing and contrasting Wiley and David's pieces — which were created over 200 years apart — the museum seeks to point out the critical ways in which the former depicts stature and culture as it pertains to the Black experience in the present day. Wiley notably replaces Napoleon, a white man of French heritage, with a Black man who embodies many of the lifestyle elements and fashion cues familiar to individuals of the African diaspora, swapping traditional battle gear for Timberland boots, a bandana, athletic wristbands, camouflage streetwear and more. The ensuing juxtaposition questions the historical canon of art, which has often lacked a multicultural lens and "routinely overlooked the collective Black cultural experience."
"Jacques-Louis David Meets Kehinde Wiley" is credited as the first instance for David's portrait to be on view in New York, while the exhibition as a whole marks the first time for both pieces to be shown together throughout the entire U.S. It is on view now at the Brooklyn Museum and will run until May 10, 2020.
For more art news, read about 20 of the must-see exhibitions around the world this year.
Brooklyn Museum
200 Eastern Pkwy
Brooklyn, NY 11238