Juice WRLD's Estate Sorting Through 2,000 Unreleased Songs for Potential Posthumous Album
His family and management team also promised a public tribute is in the works.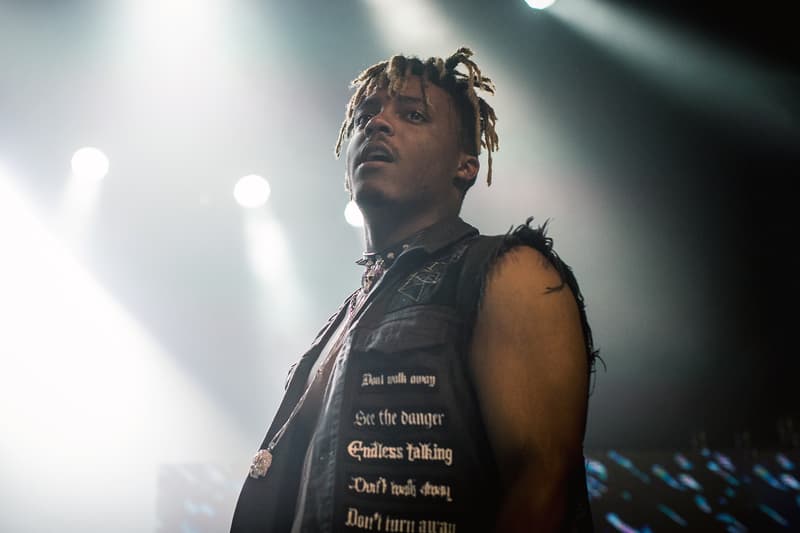 About a week ago, around 26 songs leaked from Juice WRLD's expansive recording archives and hit SoundCloud under the username "999 WRLD." The songs have since been deleted and the account has been scrubbed, but the occurrence has come with a bit of news. TMZ reports that the Chicago superstar had "about 2,000 unreleased tracks when he passed" in total on different hard drives at his home and in his studio. Now Juice WRLD's family is considering how to honor the late, great singer-songwriter through a potential posthumous album.
The source also stated to TMZ that the initial 26-track leak could have potentially happened when Juice transferred tracks from hard drives to a different network, but thousands of unused stems, completed songs remain unheard. The 21-year-old passed away after an accidental drug overdose from oxycodone and codeine occurred according to The Cook County Medical Examiner. Last week, his family shared a message regarding their plan to honor Juice in the near future.
The joint statement from Juice WRLD's family and Grade A Management team reads:
"From the bottom of our hearts, we want to thank each and every one of you for your undivided adoration and love for Juice. You guys meant the entire world to Juice and by listening to his music, watching his videos and sharing your stories about him, you are keeping his memory alive forever. We plan to honor Juice's talents, his spirit, and the love he felt for his fans by sharing unreleased music and other projects that he was passionately in the process of developing,"
Stay tuned for more updates. Earlier this month, Juice WRLD appeared on Eminem's latest surprise project Music To Be Murdered By's single "Godzilla" and appeared in an unreleased "Fire in the Booth" 10-minute freestyle video courtesy of Apple Music Beats 1 Radio host Charlie Sloth. His last project Death Race for Love debuted at No. 1 on the Billboard Charts.