LG's Latest OLED TV Offer Is the Perfect Excuse to Upgrade Your At-Home Theatre
Their lowest price yet, just in time for the biggest game of the year.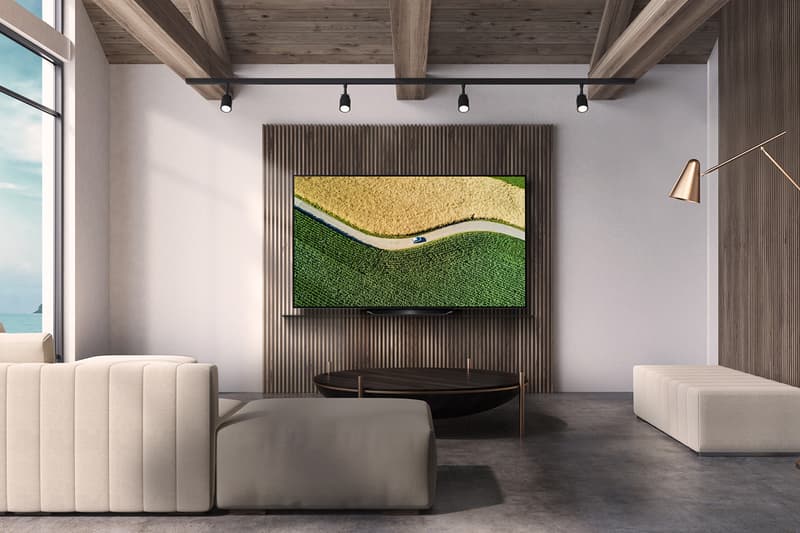 As one of the most viewed televised sporting events of the year, the big game requires a viewing experience that matches the magnitude of the game. With kick off just days away, LG Electronics has announced a limited-time promotion on its award-winning OLED TVs. The brand is delivering its top OLED models at their lowest price points ever: both the 55-inch class model B9 and the 65-inch class model B9 come with up to $700 in savings. It's the perfect excuse to upgrade your at-home setup right before gameday.
Offering more than just an optimal viewing experience for live sports and movies — thanks to 8 million-plus pixels and perfect black levels —LG's OLED TVs are also built for serious gamers, providing a big-screen gaming experience like no other. Picture quality and true-to-life color are matched with features like NVIDIA G-SYNC® compatibility for responsive gameplay and fluid graphics without screen tearing, stuttering and juddering, especially during fast-paced games or video.
What's more, those who purchase a 2019 LG OLED TV before February 9 will be eligible to receive a year subscription to Disney+. The TVs also support Apple AirPlay 2, Apple HomeKit for easy video streaming and audio connectivity, as well as Amazon's Alexa and Google Assistant integration.
The 2019 55-inch LG OLED TV B9 model is available now for $1,299 USD (originally $1,599.99) and the 2019 65-inch LG OLED TV B9 model is available for $1,799 USD (originally $2,499.99) on LG's website.
In case you missed it, check out our review of the LG OLED TV C9.