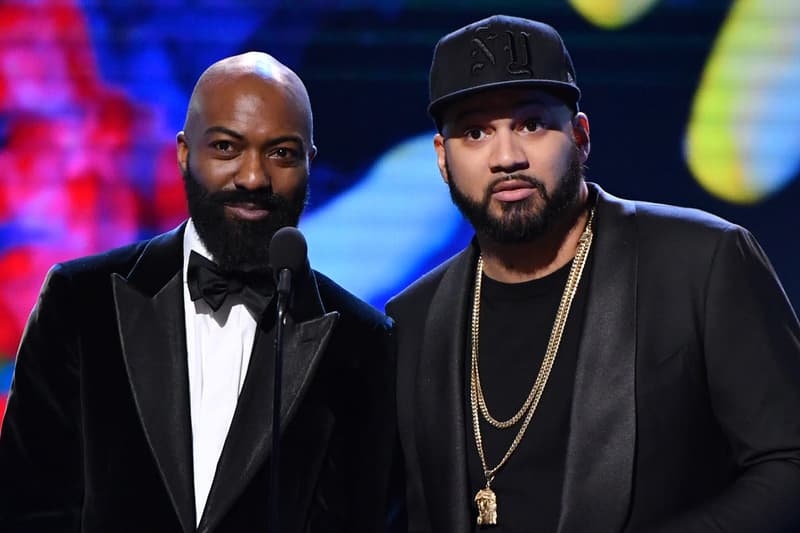 Bronx Museum to Honor Desus & Mero at Visionary Duos Gala
The event will recognize several leading natives from the borough.
---
Comedic personalities Daniel "Desus" Baker and Joel "Mero" Martinez, collectively known as Desus & Mero, are set to be honored at the Bronx Museum of Arts' (BxMA) Visionary Duos Gala slated for this spring. The duo will be recognized for their "steadfast pride and support of the Bronx" alongside other leading figures from the Borough that have impacted education, social justice, and the arts.
Baker and Martinez are lauded for their Showtime series Desus & Mero and their podcast Bodega Boys, both of which provide no-holds-barred commentary on a range of cultural events. The talk show hosts have interviewed subjects across all fields since the program's launch in February, calling in names including Seth Rogen, Wu-Tang Clan, and even Bernie Sanders.
Alongside the comedians, the BxMA will also bestow several other Bronx natives with the Visionary Duos accolade. The additional honorees are set to include: photographer Henry Chalfant and actress Kathleen Chalfant, contemporary artist Diana Al-Hadid and architect Jon Lott, and Congressman Jose E. Serrano and New York State Senator Jose M. Serrano.
The BxMA's Visionary Duos Gala will be hosted by Larry Ossei-Mensah and will feature performances by Maluca and Young Paris. It is set to take place on March 2 at Capitale in New York.
Elsewhere in the art world, the Brooklyn Museum has recently opened the "Jacques-Louis David Meets Kehinde Wiley" exhibition, which challenges the history of western portraiture.