USA Basketball Exits FIBA World Cup Quarterfinals After Losing to France
"It's probably the kind of game we're going to talk about in 20 years."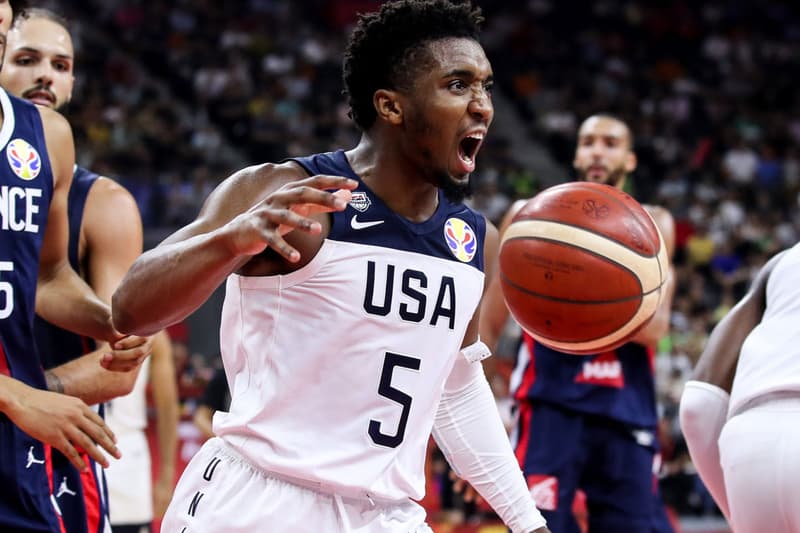 The USA's FIBA World Cup team ended its 58-win streak in the international basketball competition, following a 10-point loss to France in the quarterfinals. With a final score of 89-79, the upset game saw USA leading by 7 points in the fourth quarter before France came in strong, racking up 17 points ahead of the final buzzer. This marks team USA's first loss since the FIBA World Championship semifinals against Greece in 2006.
When it comes to stats, French center Rudy Gobert raked in an impressive 21 points and 16 rebounds down low, while Orlando Magic forward Evan Fournier came out ahead basket-wise with a total of 22 points. "We knew that they were going to play small," said Gobert. "So it was on me to be available down low." On the USA's side, Donovan Mitchell brought in a game-high 29 points.
France will move on to face off against Argentina in the next round, while team USA packs their bags and exits the tournament. "It's probably the kind of game we're going to talk about in 20 years," Gobert remarked after the big win. Since team USA still finished as one of the top teams from the Americas, it will still have the chance to compete for gold in the Japan 2020 Olympics.
In other basketball news, the NBA is reportedly putting a ban on "The Ninja" headbands.