The Best UK Shows and Movies to Watch After 'Top Boy'
Highlighting some of the best options to stream on Netflix now.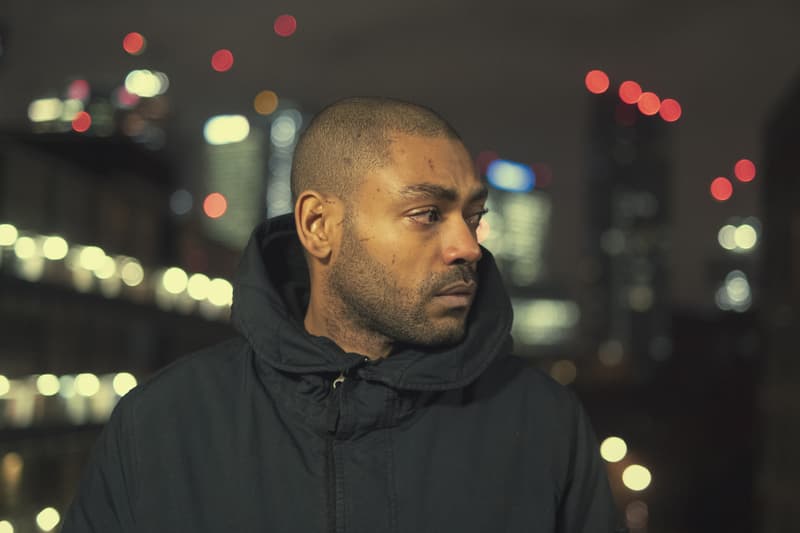 Drake's Top Boy revival finally hit Netflix this past Friday after months of anticipation. Originally airing between 2011 to 2013 via Channel 4, before being abruptly cancelled, the revamped British hood series sees OG cast members Kano and Ashley Walters reuniting to reprise their roles as Sully and Dushane, while UK hip-hop greats Little Simz and Dave join as series newcomers.
During the show's heyday, Top Boy was able to resonate with viewers across the country for its honest portrayal of street gangs and drug dealing set in and around the fictional Summerhouse housing estate in Hackney, East London. The show has since gone on to gain a cult following, including the likes of Drake who is tasked as the show's executive producer.
As most of you have inevitably finished watching all 10 Top Boy episodes over the weekend, the season may have felt like it was over before it even began. If your thirst for UK entertainment isn't fully quenched yet, below are 15 of the best movies and films to stream on Netflix after finishing Top Boy.
Additionally, all three seasons of Top Boy are also currently available on the streaming giant.
Movies
Bullet Boy
Why you should watch: Before he was in Toy Boy, a young Ashley Walters starred in this award-winning and controversial film about urban Britain. The film features a similar storyline that parallels Walters' own life, which included being imprisoned for 18 months in a young offenders' institute in 2001 after he was discovered to be in possession of a firearm. Just like Walters, his film's counterpart has been recently released from jail and tries to keep out of a life of crime. During filming, Walters needed his own security due to the rising tension between East and South London, so you know the emotions in the film are real. Also available to stream on YouTube.
Attack The Block
Why you should watch: Known as the film that introduced Star Wars' John Boyega to the world, Attack the Block is a more comedic take on UK's hood films. Not only is the film a playful take on the genre, it also adds a surprising sci-fi twist seeing as a gang of estate kids ban together to fight off the aliens that are attacking their council estate. Written and directed by cult comedian and South London native Joe Cornish, the small budget film also stars buddies Nick Frost and Simon Pegg.
Calibre
Why you should watch: Centering around two old friends that decide to embark on a hunting weekend in the Scottish highlands, this British horror film soon manages to transverse genres from folk horror to crime drama to psychological thriller. While the storyline of two out-of-towners stirring up the locals sounds like a familiar formula in this day and age, Calibre is able to explore it in a fresh way.
Layer Cake
Why you should watch: Before Daniel Craig took on the mantle of James Bond he starred as a mid-level cocaine dealer in Layer Cake. As Craig's character in the film decides to leave the life of crime behind him, he must finish a set of complicated jobs set out by his supplier before he can do so. Often compared to the cult-classics Lock, Stock, and Two Smoking Barrels as well as Scarface, this darkly humorous and violent film is a must see drug-related film.
The Girl With All the Gifts
Why you should watch: The zombie genre is one that has seen numerous iterations, ranging from horror to comedy. One film that manages to go beyond and give the subject matter a more thought-provoking spin is The Girl With All the Gifts. Along with an all-star cast that includes Glenn Close, Gemma Arterton and Paddy Considine, the Colm McCarthy-directed zombie flick also boasts a fantastic soundtrack that will keep you on the edge of your seat.
TV Shows
Residue
Why you should watch: The British sci-fi series has been described as Black Mirror with a Game of Thrones cast. Although it's not very hood-heavy, the Channel 4 turned Netflix offering follows a photojournalist who uncovers a web of conspiracy after a mysterious explosion sets off in a dystopian city. Residue will have you hooked from the very first moment.
Utopia
Why you should watch: For something a bit darker, Utopia is another Channel 4 gem that sees five strangers banning together against the mysterious Network and its sinister plans to curb world population. Filled with heralded cinematography and storytelling, Utopia made shockwaves when it debuted in 2013 for its nightmarish brutality. Additionally David Fincher and Gone Girl writer Gillian Flynn were planning an American remake of the show, however it has since been cancelled.
Dead Set
Why you should watch: Just like Black Mirror, Dead Set is another one of Charlie Brooker's satirical commentaries, this time around showcasing his take on the Big Brother house. Inspired by the classic horror Dawn of the Dead, the show chronicles a zombie takeover of Britain, while the cast and crew of Big Brother have no idea of what is happening in the outside world. This is quite possibly Brooker's greatest work to date.
Peaky Blinders
Why you should watch: Cillian Murphy stars as Tommy Shelby, the head of Peaky Blinders and his family clan. Set in 1920s Birmingham during a post-WWII England, the series is an exiting crime drama that may even outdo HBO's Boardwalk Empire. Hollywood A-lister Tom Hardy also stars as Alfie Solomons.
The Last Kingdom
Why you should watch: Based on the novels by Bernard Cornwell, The Last Kingdom is one of the lesser talked about epics out there today. Set in late 9th-century England before the country was unified, an Anglo-Saxon who was kidnapped as a boy then raised as a Viking must walk a fine line if he wants to regain the land that was stolen from him. The Last Kingdom has drawn comparisons to both Amazon Prime's Vikings and HBO's Game of Thrones.
Bodyguard
Why you should watch: Bodyguard may have aired on the small screen last year on BBC. However after getting picked up by Netflix, the sleeper hit starring Richard Madden really took off. Each episode plays out like a full-length film, giving viewers plenty of action and suspense. You'll wish there were more than six episodes to binge watch.
The End of the F***ing World
Why you should watch: Another British sleeper hit makes its way onto the list. Having crept under the radar when it first aired on Channel 4 in early 2017, The End of the F***ing World, based off the comic books by Charles Forsman, has really taken flight since streaming on Netflix. Unlike Top Boy's edge of your seat storyline, this series centers on an off-kilter relationship between two 17-year-old outsiders. The End of the F***ing World stars Alex Lawther, who many remember from Black Mirror's "Shut Up and Dance" episode. On top of that, the series boasts a stellar soundtrack.
Luther
Why you should watch: Idris Elba stars as an emotionally impulsive London detective that hunts down the city's killers. Filled with murders fit for a horror film, each episode sees Elba playing cat and mouse with his prey. Originally airing on BBC One, Luther is now available to watch on Netflix and also stars Rose Leslie of Game of Thrones and Downton Abbey fame.
Chewing Gum
Why you should watch: Known for her roles in Black Earth Rising and Black Mirror's "USS Callister" episode, actress Michaela Coel has her award-winning comedy Chewing Gum to thank for her shot to fame. Having garnered a lot of fans – and BAFAT awards — for its ludicrous jokes and being able to tackle race in an unconventional way during its original airing on E4, Chewing Gum is definitely one of Netflix's hidden gems.
The IT Crowd
Why you should watch: The IT Crowd is a ridiculous yet relatable look at a neglected team of I.T. staff that have been relocated to the basement of their London office. The show is "inherently British," and is filled with irony, sarcasm and dry humor, in addition to poking fun at geeks. Although the American audience may not get these British jokes, they can, however, learn to enjoy them. Written by Irish comedian, Graham Linehan, the show also pokes fun at corporate life and stars Chris O'Dowd, Richard Ayoade, and Katherine Parkinson.
Honorable Mentions
KiDULTHOOD
Why you should watch: KiDULTHOOD is considered to be London's answer to Larry Clark's Kids and Mathieu Kassovitz's La Haine, which take place in New York and Paris, respectively. And just like the two aforementioned films, KiDULTHOOD centers around a group of city kids who rome around town getting into trouble, sleep around, and do drugs. Instead of spotlighting the usual East or South London areas, screenwriter Noel Clarke penned the storyline based on his own life growing up around Ladbroke Grove. All this is then set to a marvelous soundtrack that features Dizzee Rascal, The Streets and more. Nicholas Hoult of Skins and X-Men fame also appears in the film.
Where to stream: Amazon Prime and Sky Cinema