Jenna Fischer and Angela Kinsey Are Releasing 'The Office' Podcast
Talking about trivia, what happened behind the scenes, and more.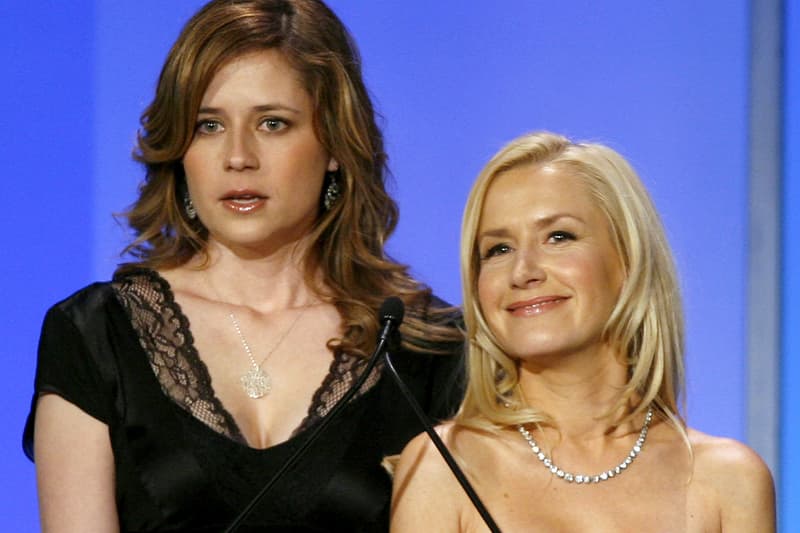 Podcast platform Stitcher — home to hit podcast series Conan O'Brien Needs a Friend — has just announced a new weekly podcast based on the NBC pop-culture epic The Office.
Titled Office Ladies, the podcast will be co-hosted by Jenna Fischer aka Pam Beesly, and Angela Kinsey aka Angela Martin. According to Stitcher, the show will be "the ultimate podcast for nostalgic fans," as each week's podcast will focus on one episode of the TV show. Aside from sharing a behind-the-scenes look at the episode, Fischer and Kinsey will also be answering fan questions, providing hardcore followers of the series a better look at The Office.
"As we close in on the 15th anniversary of the show, it seemed like a great time to share our stories and behind-the-scenes trivia with fans," said Fischer. "Besides talking about The Office, you can also hear us chat a little about our lives, our Target runs together, our friendship through the years."
Kinsey continued: "The Office was such an amazing chapter of our lives and it means so much to us that we get to share some of our memories of filming it with our audiences."
Office Ladies will premiere October 16 on Stitcher, and on other major podcast service such as Apple Podcasts and Spotify.
For more entertainment news, the cast of Game of Thrones will be presenting at the 2019 Emmy Awards.