The Storming of Area 51 Is Officially Cancelled
But AlienStock will still happen at a smaller scale.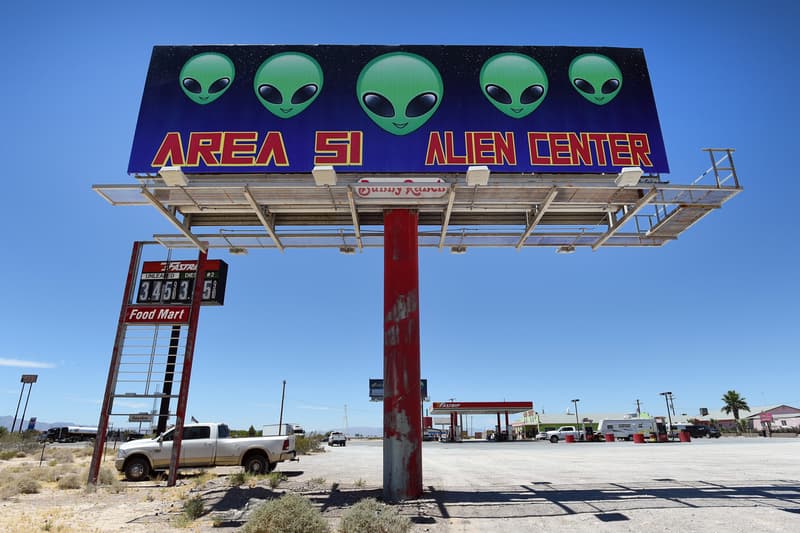 Originally started as a joke group on Facebook called "Storm Area 51, they can't stop us all," the page quickly became an internet sensation when millions of followers joined plans to march into the US Air Base. The event became so big that national news started reporting on it and the US Air Force even issued a statement warning against the trespassing onto the base. Unfortunately, to many of the followers' dismay, the event has now been officially cancelled.
According to a statement from AlienStock — the new, more official name for the event — the organizers have decided to cancel the event "Due to the lack of infrastructure, poor planning, risk management and blatant disregard for the safety of the expected 10,000+ AlienStock attendees." They also pointed out that they have no interest in "any involvement with a FYREFEST 2.0" and "foresee a possible humanitarian disaster in the works."
However, alien enthusiasts and conspiracy theorists can be rest assured that AlienStock as a music festival will still take place, albeit at a smaller scale in Downtown Las Vegas on September 19, where there will be a chance to bond with likeminded people and buy alien-themed limited edition Bud Lights.
To learn more about its new plans, you can visit AlienStock's official site.
For more entertainment news, here's a breakdown of how much each streaming service costs.