Wiley Takes Aim at Drake Over OVO's "Sh*t Record Deals"
The Godfather of Grime reignites his feud with the Toronto rapper.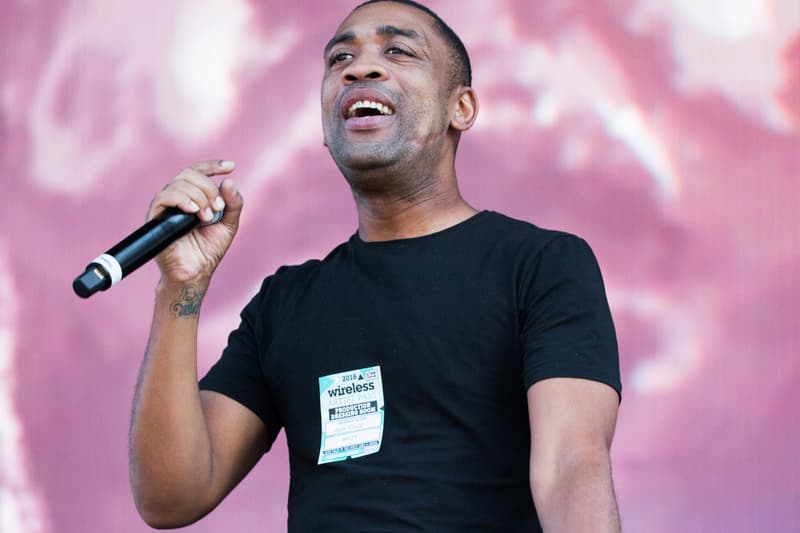 Iconic Grime MC Wiley isn't one to shy away from controversy. Just earlier this year The Godfather of Grime responded to Skepta's riotous "Wish You Were Here" diss track by clapping back with "Don't Bread Me," which revisits a feud the two have had for some time. Anyone familiar with the MC's Twitter knows that he's keen on keeping his rivals in his crosshairs. Now the London rapper has taken aim at Drake and his OVO record label.
While it's relatively unclear as to what triggered the one-sided bombardment, it seems Wiley has been increasingly irritated with OVO's "sh*t record deals," specifically in relation to the clearance of vocals on a song he did alongside dancehall artist and OVO-signed artist Popcaan as well as Nicki Minaj. Going out of his way to say "@Drake suck ya mum don't come back to England" to directly calling Drake a "culture vulture," further claiming that OVO will "give you sh*t record deals and your only there to help Drake with songs to keep him up and you down." The MC also went out of his way to call out Ed Sheeran for similar behavior, calling the singer-songwriter a "pagan," a word often used in Grime to describe someone as fake and inauthentic.
This isn't the first time the MC has proclaimed his issues with Drake — earlier this year he called the rapper a "culture vulture" after performing various sold-out shows in London, in which Drake later responded that Wiley was on "some goofy sh*t." Similarly so, OVO is slated to release an album inspired by the reboot of Top Boy on Netflix, a British based crime drama that hones in on East London's tumultuous relationship with drugs and street gangs, which could have further prompted Wiley to take arms against the Canadian rapper.
You can view the various barrage of tweets from Wiley below.
For more music news, Jidenna recently sat down to discuss why African music is important within popular culture.
I was right @Drake Culute Vulture

— Wiley (@WileyUpdates) September 11, 2019
Don't ever sign to @OVOSound they give you shit record deals and your only there to help @Drake with songs to keep him up and you down.Set up for you to fail

— Wiley (@WileyUpdates) September 11, 2019
@PopcaanMusic They said they won't clear your verse Cos you ain't even given them any music for your own project

— Wiley (@WileyUpdates) September 11, 2019
@NICKIMINAJ Please Tell em your not doing it I need to move on nick this is not funny I got music to drop ??

— Wiley (@WileyUpdates) September 11, 2019
Interview me now let's go

— Wiley (@WileyUpdates) September 11, 2019
My Frustration is a ?

— Wiley (@WileyUpdates) September 11, 2019
The common enemy can no longer hide ?

— Wiley (@WileyUpdates) September 11, 2019
@edsheeran "You need me man I don't need you" Ben and Ed told you to write that song but they didn't realise you would need my sound 1 day eventually ???????????????????????????????????????????????????????????? Pagan

— Wiley (@WileyUpdates) September 11, 2019
@Drake @edsheeran The 2 worse culture vultures on this planet

— Wiley (@WileyUpdates) September 11, 2019