Reginald Sylvester II Displays Chair Inspired By His Mom at NYC's R & Company
As part of the exhibition "Chairs Beyond Right & Wrong."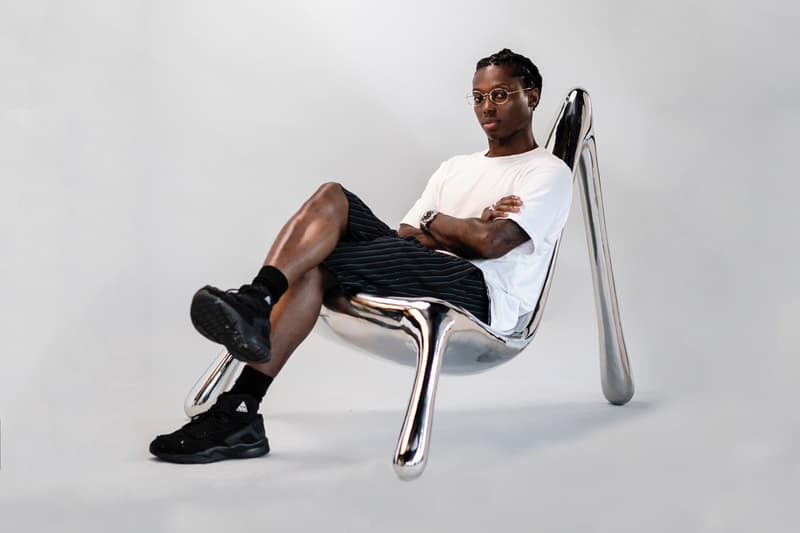 1 of 2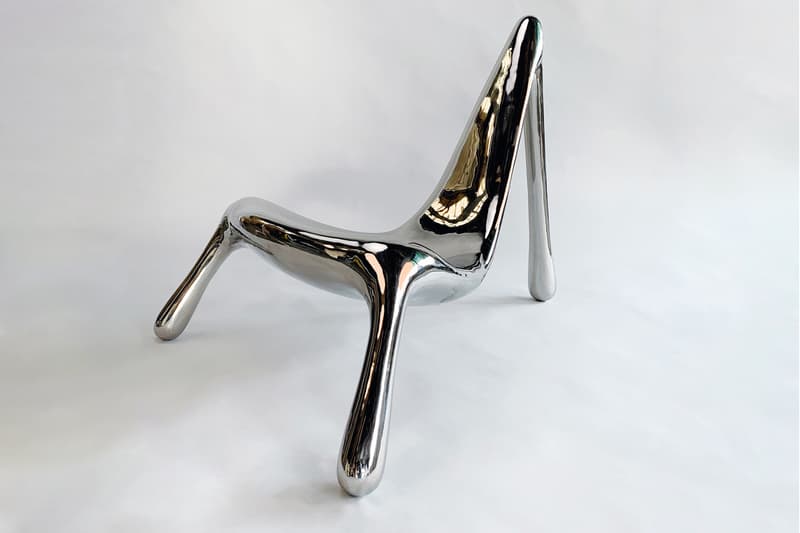 2 of 2
Although recognized for his abstract and gestural paintings, Reginald Sylvester II is showcasing his first chair at R & Company's "Chairs Beyond Right & Wrong," an exhibition curated by Raquel Cayre. Featuring almost 50 international artists and designers, the show explores the idea of a chair as an object, a product, a structure, a symbol, and a material.
Reginald Sylvester II's 'HEEL CHAIR (Judy),' constructed in stainless steel, showcases the artist's body of work extending beyond just paintings. Sylvester II refers to the chair as a "woman's throne," as it was nicknamed after his mother, and wrote on Instagram, "All those countless trips watching you buy and try on heels paid off didn't it Ma. Love you dearly for unconscious inspiration." The polished chair takes on an almost life-like form with its smooth curves and rounded legs. The sleekness and simplicity of the piece juxtapose Sylvester II's visceral paintings that depict raw emotion through bright colors and gestures.
The ambiguous meaning of what a chair "is" and the ideas that contribute to an expanded notion of it was examined by Joseph Kuth in his 1965 One and Three Chairs. His work navigated different representations of the chair, emphasizing his belief that "art is making meaning." On the upcoming exhibit, Cayre explains, "Chairs no longer gravitate toward a table; they take on their own meaning, and, like a game of musical chairs, offer a metaphor for a position, arrangement, variation, distribution, and recombination… A chair is always more than a chair."
To view the full list of artists exhibiting their work at "Chairs Beyond Right & Wrong," head over to R & Company's website. The exhibition is on view until October 19.
In case you missed it, take a look at the installment of HYPEBEAST Impressions that featured Reginald Sylvester II.