Rafael Nadal Clinches US Open Championship After 4 Hours and 50 Minutes
Earning his 19th Grand Slam title.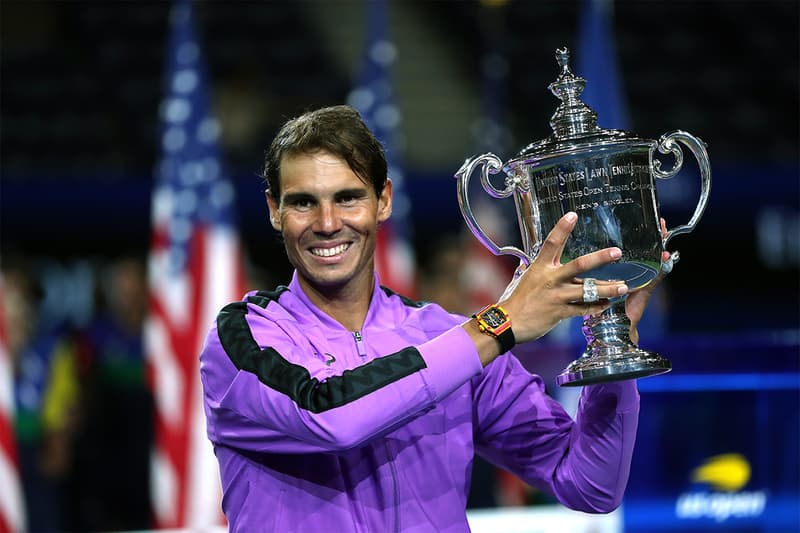 After a gruelling 4 hours and 50 minutes on the hard court, Spanish player Rafael Nadal has claimed victory over Russia's Daniil Medvedev at the US Open Men's Singles Finals, earning the 19th Grand Slam title of his career.
The match went all five sets, with Nadal taking the first two with his aggressive play style. Medvedev made an astonishing comeback on despite a two-set deficit, tying the scores to 7-5, 6-3, 5-7, 4-6. Coming down to the final set, second-seeded Nadal triumphed over the fifth-seeded Russian with a 6-4 win, adding his name on the trophy again, just two years after his last US Open championship in 2017.
"It has been an amazing final," said Nadal during the post-match interview. "[Medvedev's] summer is one of the best in the sport since I started playing. The way that he was able to fight was just incredible. It was the most emotional night in my tennis career. The nerves were so high. It was a crazy match."
With this win, Nadal now holds 19 Grand Slam titles, only one short of current open-era record-holder Roger Federer's 20 championships.
For more things tennis, here's a retrospective of the 10 greatest milestones in the fashion history of tennis.