Jaden Celebrates Will Smith's Birthday With 'The Fresh Prince of Bel-Air' Theme Singalong
The rapper was fittingly doing a performance in Philadelphia.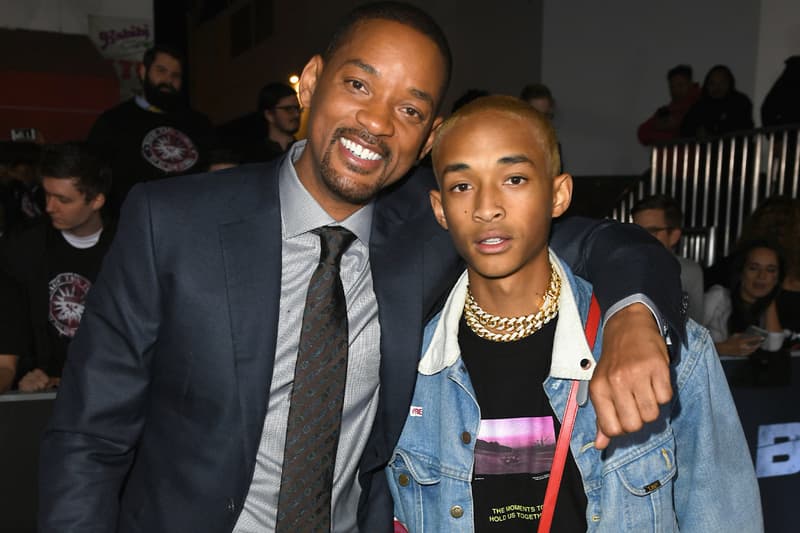 Will Smith celebrated his 51st birthday on September 25 and with son Jaden accompanying Tyler, the Creator on his IGOR tour, the younger Smith commemorated the special day with a loud "Happy Birthday" from him and the crowd. It also just so happened that the rapper was performing in Philadelphia that night, so as a treat to both his father and the audience, Jaden pulled up the theme song of The Fresh Prince of Bel-Air to have the audience sing along to the prolific tune. As crowd footage shows, almost everyone knew the words to the classic show's catchy rap opener, really proving his father and the series' everlasting influence in pop culture.
In addition to the performance, Jaden also took to Instagram to upload a short clip of him and his father from The Pursuit of Happyness, noting in the caption that Will's dialogue was more than acting and that those words have a long-lasting impact in his life. "Happy Birthday Dad I Love You More Than You Understand. I Took This To Heart That Day On Set, Because You Would Tell Me We Weren't Acting That We Were Displaying Real Human Emotions, And Those Words Really Impacted Me And Will Continue To For The Rest Of My Life, Just Like Everything You Say. I love you @willsmith," he wrote. "Ps. Thank You For Writing My Verse On Never Say Never."
In other music news, Drake has earned his first solo diamond single with "God's Plan" from 2018's Scorpion.