Commonwealth Has Designed an Exclusive Capsule Collection for Freedom Skatepark Backers (UPDATE)
The skatepark will be Kingston, Jamaica's first skatepark.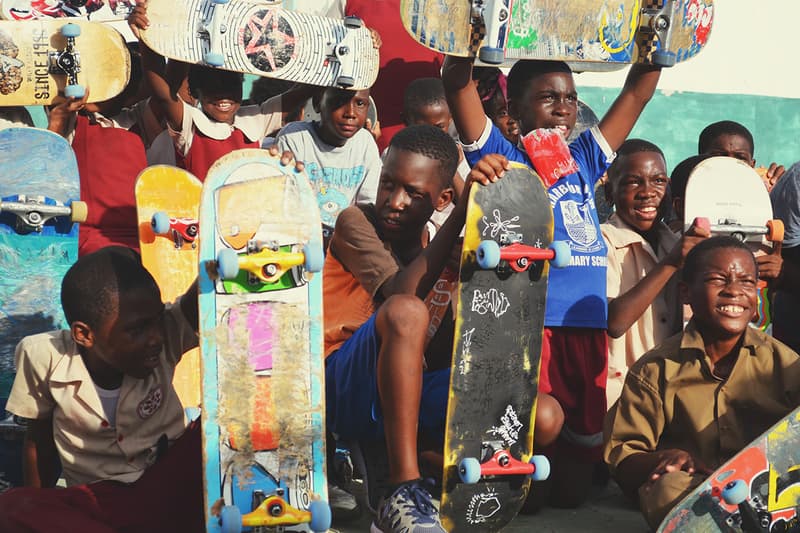 1 of 4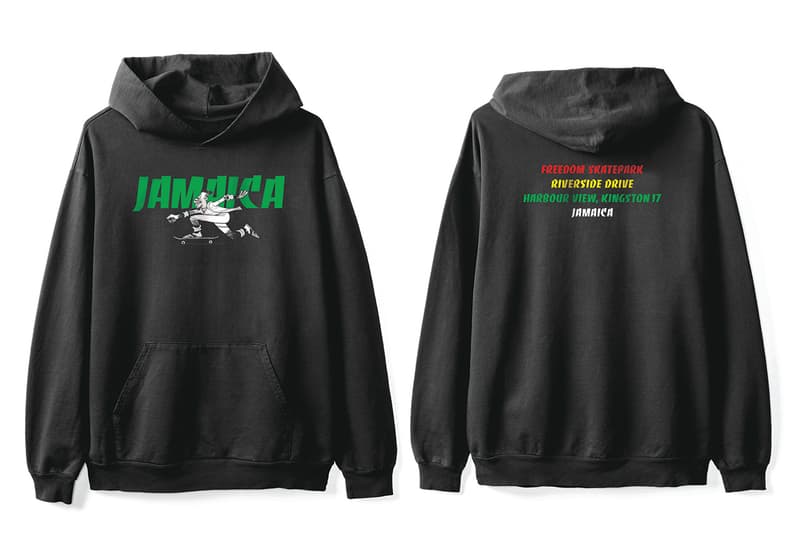 2 of 4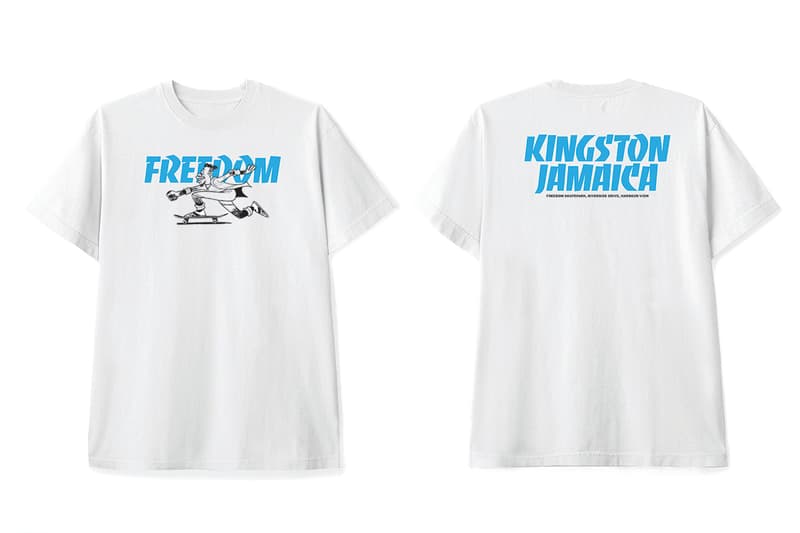 3 of 4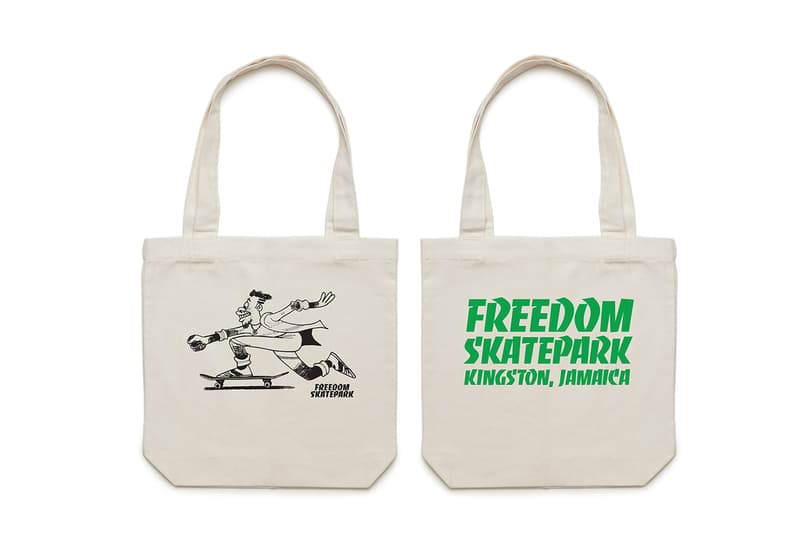 4 of 4
UPDATE (September 18, 2019): As an incentive to support Flipping Youth's noble cause to build Freedom Skatepark, Kingston, Jamaica's first public skatepark, the organization has added rewards to those who back its Kickstarter campaign at certain levels.
Courtesy of Commonwealth and designed by Omar Quiambao, the capsule collection available to backers features a hoodie, T-shirt and tote bag design all inspired by Jamaican dancehall album cover artist Wilfred Limonius. Each piece is also centered around the iconic Banco font, which initially appeared on Bob Marley and the Wailers' album "Natty Dread" before being used as Thrasher Magazine's logo.
Take a look at the pieces below, and back Freedom Skatepark's Kickstarter campaign to get your hands on the items. The products will only see a wider release after people who pledged receive their orders.
ORIGINAL STORY (September 17, 2019): This coming January 2020, Jamaica plans on opening its first skatepark in Kingston thanks to Brixton-based charity Flipping Youth and donors The Skateroom, Seprod Foundation and Sandals Foundation. The skatepark will be named Freedom Skatepark and will occupy a waterfront plot in Kingston. The park is set to have an accompanying youth center, which will create a positive platform for young people to host skate workshops, music events, art exhibitions and more.
Jamaica currently has the fifth highest murder rate in the world, so the hope is that by having a positive space to turn to, young people will channel their energy into a positive community activity instead of getting involved in gang culture. To further support this mission, Freedom Skatepark will offer complimentary skateboard and safety equipment to members of the community and paid internships for local skaters to participate in the park building process.
Flipping Youth founder William Willson began this ambitious journey back in 2016 following the violent, unexpected death of local Kingston stater Andre "Wildfiyah" Thompson. Since then, he has been working closely with the Jamaican community to bring Freedom Skatepark to life. "After 3 years of persistent campaigning, networking and advocating for the Jamaican skate scene, we have now created a solid network of passionate individuals," says Willson. The organization has received overwhelmingly positive feedback from companies close to the skateboarding community like confirmed donors Sole DXB. International skatepark builders Concrete Jungle Foundation are on board to build the park.
In terms of next steps, a 50-year lease has already been secured for the plot and the government is on board, so now it's time to build. To help raise $40,000 USD to build the youth center, Flipping Youth is currently accepting further donations. To learn more about Freedom Skatepark and to donate, visit the organization's Kickstarter campaign.
Elsewhere in skateboarding, read why Z-Boys believe the Vans Era is skateboarding's most iconic shoe.