Beijing 2022 Unveil Olympic and Paralympic Winter Games Mascots
Meet Bing Dwen Dwen and Shuey Rhon Rhon.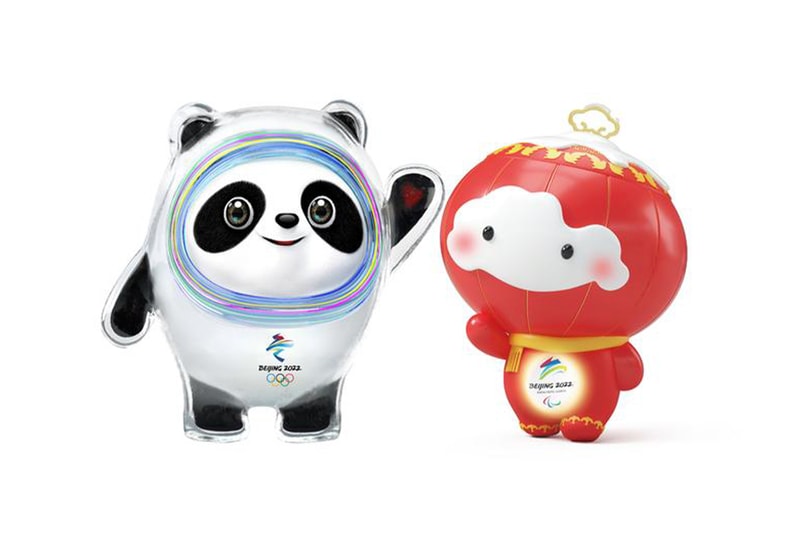 The official mascots of the Beijing 2022 Winter Olympic and Paralympic Games have been revealed. Bing Dwen Dwen, a cheerful panda, and Shuey Rhon Rhon, a lantern, will serve as the Games' goodwill ambassadors, carrying "the enthusiasm of 1.3 billion Chinese people towards Beijing 2022."
Bing Dwen Dwen (冰墩墩) represents winter sports, with the Chinese characters Bing (冰) translating to "ice" and Dwen Dwen (墩墩) being a common childhood nickname in China used to imply healthiness, cuteness and ingenuousness — three characteristics pandas are also associated with. The beloved bear dons a full body suit made of ice to symbolize purity and strength, echoing the physical and mental power of Olympians and to assist in maintaining the Olympic spirit. A red heart can be found on its left palm as a sign of the host country's hospitality, while the colored halo around its face mirrors ice and snow tracks, along with a homage to the exterior of the National Speed Skating Oval, one of two new venues in Beijing expected to become the Games' monument. Celebrating technological advancements, the halo also personifies increased connectivity thanks to 5G communications, added by Bing Dwen Dwen's overall astronaut look for a limitless future.
Meanwhile, Shuey Rhon Rhon (雪容融), a Chinese child lantern, serves as the ambassador for the Paralympic Games. Named to promote more inclusion for people with impairments, Shuey (雪) is the Chinese character for snow, followed by the first Rhon's (容) meaning of "to include, to tolerate" and the second Rhon's (融) translation of "to melt, to fuse" and "warm."  The Chinese lantern is a well-known cultural icon symbolizing harvest, celebration, prosperity and brightness, and the mascot's red motif coincides with the celebration of Chinese New Year. Its design takes inspiration from traditional Chinese papercut art and Ruyi embellishments, highlighted by doves, Beijing's Temple of Heaven and snow to represent peace, friendship and good fortune. "The Paralympic mascot Shuey Rhon Rhon will become the face of the Beijing 2022 Paralympic Winter Games lighting up the lives of billions around the world who will watch in awe as Para athletes inspire and excite the world," International Paralympic Committee President Andrew Parsons said in a recorded video message.
The Beijing 2022 Winter Olympic and Paralympic Games take place from February 4 to 22, 2020 in Beijing and Hebei, China.
In other sports news, Giannis Antetokounmpo could receive a $247M USD supermax extension with the Milwaukee Bucks.
Follow #BingDwenDwen and #ShueyRhonRhon on their adventures! See you in #Beijing2022! pic.twitter.com/e16CvIa95P

— Beijing 2022 (@Beijing2022) September 17, 2019