Flight Club Expands With London Pop-Up & Permanent Miami Space
Opening as early as Thursday.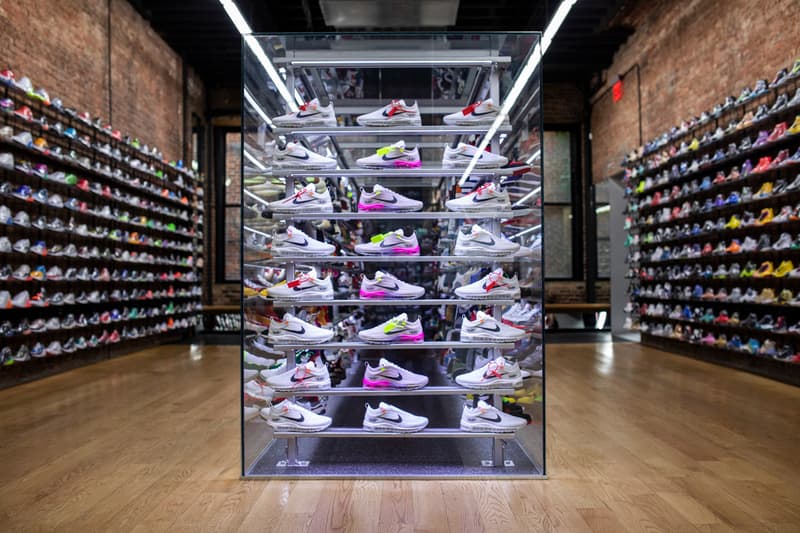 Sneaker purveyor Flight Club has announced today that it will be expanding its presence on two different fronts, beginning with a London pop-up opening this week. The GOAT Group brand is also set to turn its temporary Miami-based shop into a permanent location, with plans of doubling the space by adding a second floor within the first half of 2020.
According to a press release, the Miami boutique will remain in the city's modernized Design District, the same area that it's called home since its inception in November of 2018.
"With Miami's emerging sneaker community, solidifying Flight Club's presence in the city was clear," Eddy Lu, co-founder and CEO of GOAT Group said in a statement. "The store is located in the Design District, a creative neighborhood dedicated to innovative fashion, design and art, which makes the permanent residency a natural fit."
Elsewhere, the store will land in the SoHo district of London starting this Thursday, September 5 in partnership with U.K. luxury retailer FLANNELS. The latter will open its first-ever London boutique, with Flight Club bringing a selection of rare kicks to the space.
"In 2005, Flight Club pioneered sneaker resale with a brick and mortar store in New York, paving the way for the global multi-billion dollar industry. Given London's rich sneaker culture, we are excited to have Flight Club be a part of London's ever-growing sneaker community," said Lu.
In other news for the brand, it signed a deal in May to sponsor the AAU North Coast Blue Chips throughout the season of 2019/2020.