Virgil Abloh's Canary Yellow LLC Is Being Sued for Image Copyright Infringement
Over a picture he posted of Bella Hadid.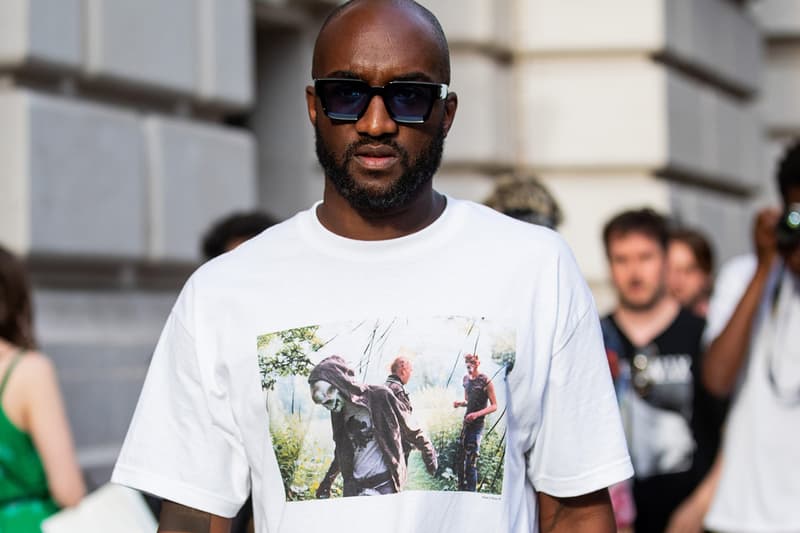 It has been reported that Virgil Abloh and his overarching company Canary Yellow LLC is being sued for copyright infringement.
The designer posted a picture that he did not have the image rights to of Bella Hadid using a custom "BELLA" Off-White™ x Rimowa suitcase. Following his Instagram Story upload, the plaintiff Jawad Elatab filed a copyright suit against Canary Yellow LLC to the New York federal court on Friday. As The Fashion Law states, Virgil Abloh did not have "permission or consent to publish the photograph on [his] Instagram Story."
Elatab, who owns the photograph of Bella Hadid, states in his filing to the federal court that he has "at all times been the sole owner of all right, title and interest in and to the photograph, including the copyright thereto." As a result, Virgil Abloh — who did not credit the photographer — partook in the "reproduction and public display of a copyrighted photograph of model Bella Hadid," as Elatab continued to state in his complaint.
Because Abloh published this picture, Elatab says that "Canary Yellow is not, and has never been, licensed or otherwise authorized to reproduce, publicly display, distribute and/or use the photograph," adding that the designer has "willfully, intentionally, and purposefully" not obtained the rights to the picture, thus issuing a copyright infringement.
The Fashion Law states that Elatab, who is represented by his attorney Richard P. Leibowitz, has put forward a copyright infringement claim which has lead to the plaintiff seeking damages. Damages include any profit Virgil Abloh may have gained from the self-promotion of Off-White™, or "up to $150,000 [USD] per work infringed plus attorney's fees and full costs."
In other news, Facebook is considering hiding the number of likes in a bid to reduce the pressures of social media.
Virgil Abloh's Canary Yellow LLC is being sued over Instagram Story post of Bella Hadid. https://t.co/LSl9fwYmhd pic.twitter.com/FqtDAgbZCD

— The Fashion Law (@TheFashionLaw) September 3, 2019