Sonos to Release Bluetooth-Enabled Model S17 Portable Speaker
The speaker company previously only offered Wi-Fi audio playback.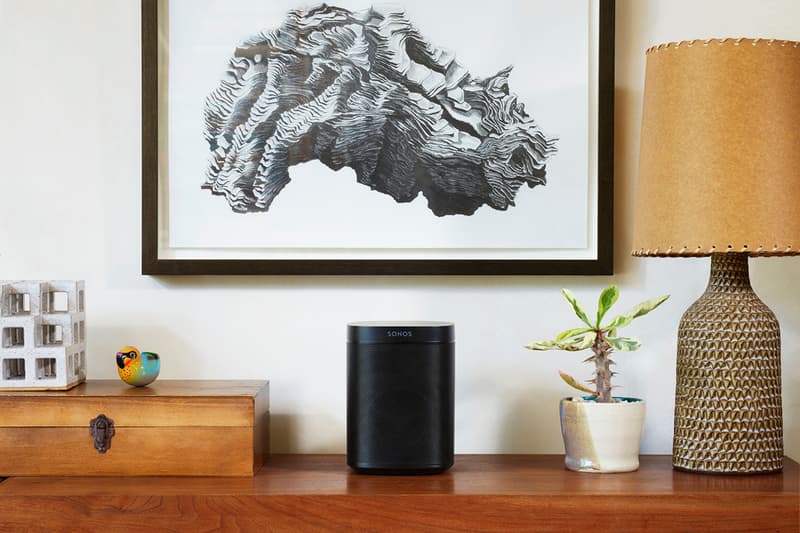 Sonos will be releasing a Bluetooth-enabled portable speaker in the near future according to its product filing with the FCC. The model is dubbed the S17, and as The Verge reports, is "a high-performance wireless speaker and part of the Sonos sound system. The device's primary function will be for streaming with Wi-Fi, but also features Bluetooth audio streaming and Bluetooth Low Energy, used for simplified setup."
Bluetooth audio playback will be a first for Sonos, which has previously taken shots at the common-found function in its advertisements. The portable speaker will also come with an ethernet jack as per all Sonos models, as well as new USB-C connectivity. As Zatz Not Funny! reports, the S17 has a more rounded, taller and wider design than the company's Sonos One device, but will feature the same controls on the top for familiarity.
The Verge and its source report that the Sonos S17 will have hands-free voice control — useful for Amazon Alexa or Google Assistant — as well as Apple AirPlay 2 support. The Sonos S17 will be charged via a base station as well as USB-C, and can only be controlled via the Sonos App when in Wi-Fi mode.
Sonos will also introduce a new function called Auto Trueplay with the release of the S17. Auto Trueplay automatically adjusts the sound output when the speaker detects that it has been moved. Moving the device will recalibrate the speakers for a better listening experience, in situations such as moving the speaker from indoors to outdoors. Sonos will be holding a meeting later this month, in which it is expected to officially announce its S17 model that could release as soon as Fall 2019.
In other news, Apple is now selling Mophie's 3-in-1 wireless charging pad.