NOVITEC Unveils Modified & Lowered Tesla Model 3 Dripping in Carbon Fiber
Featuring 21-inch Vossen rims and plenty of stance.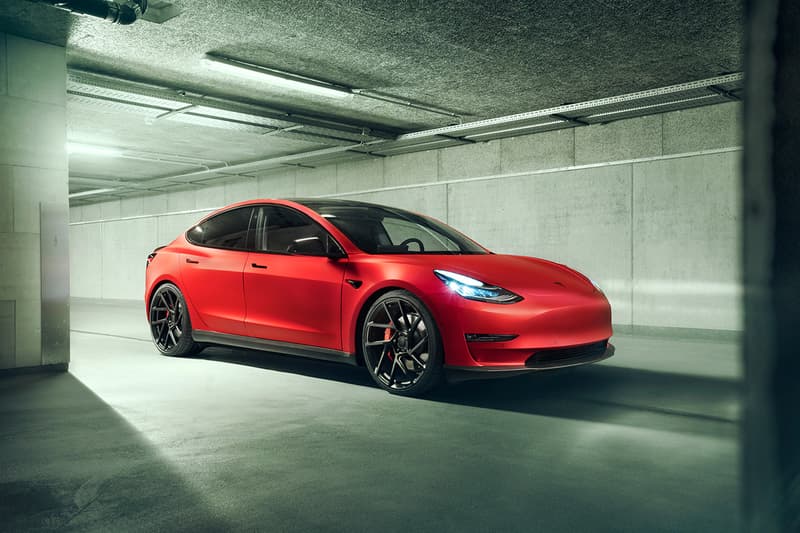 1 of 7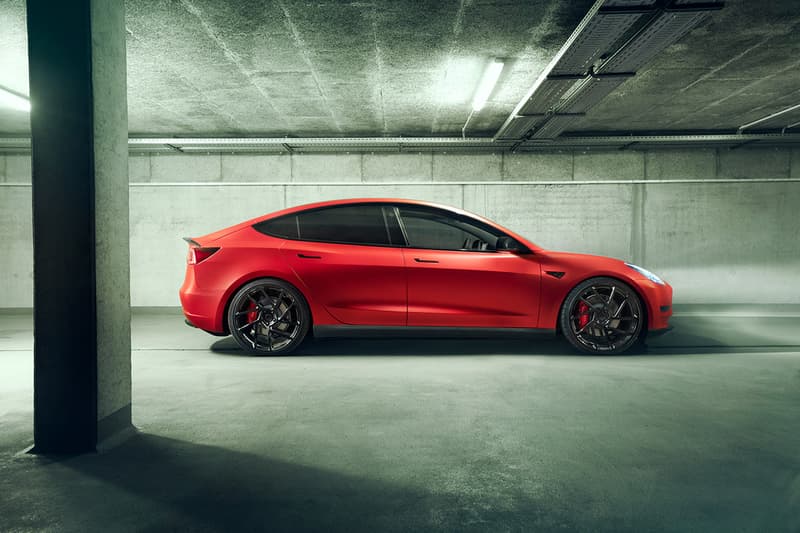 2 of 7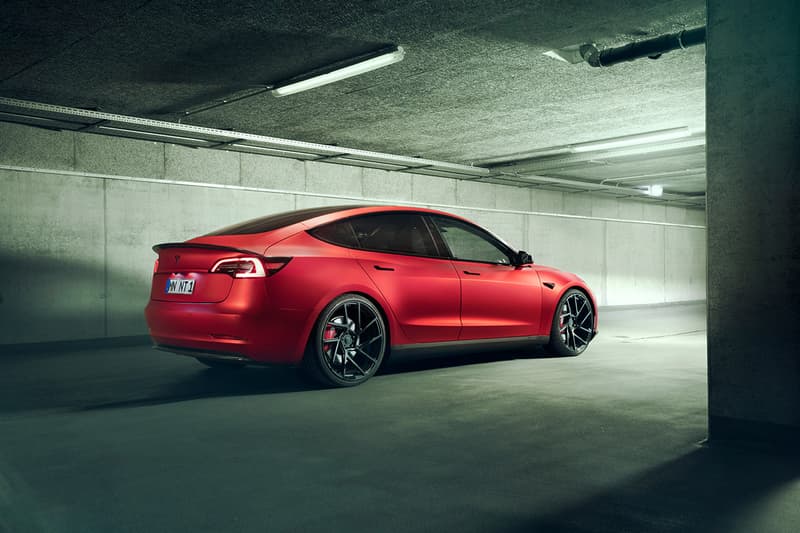 3 of 7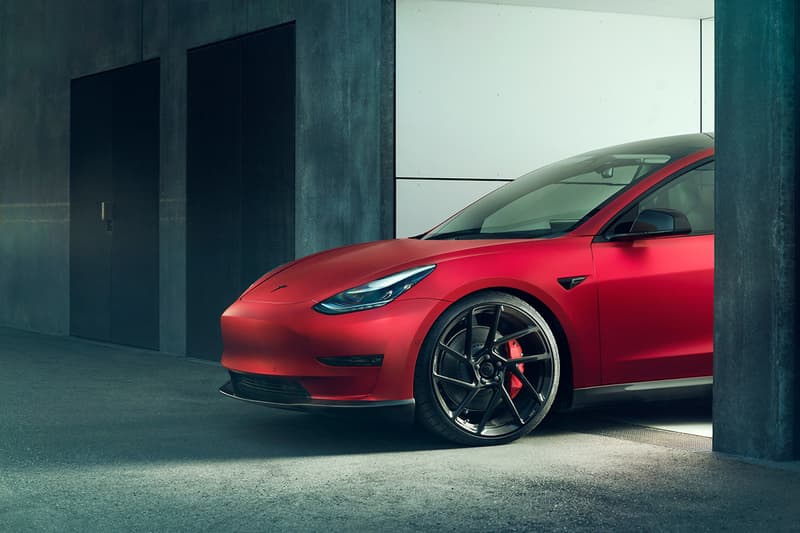 4 of 7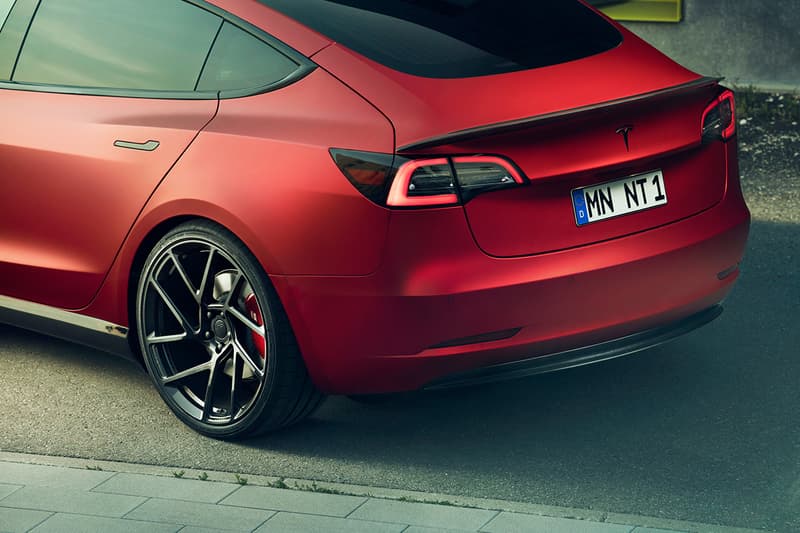 5 of 7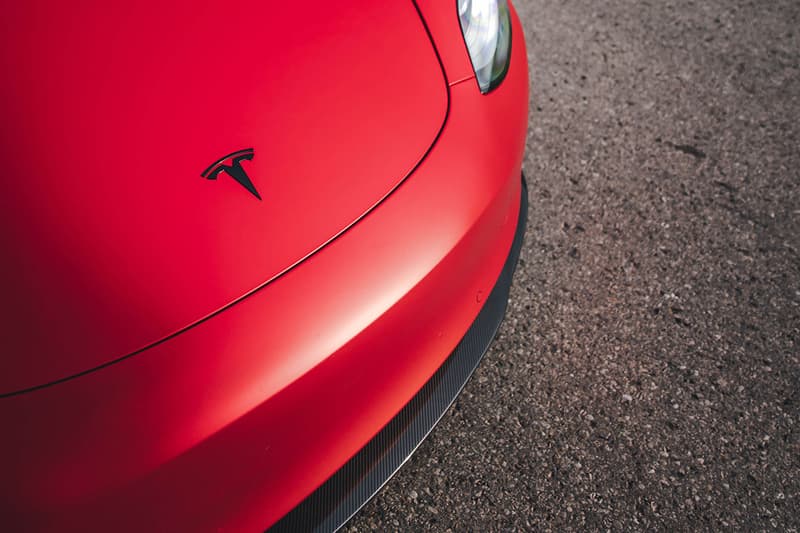 6 of 7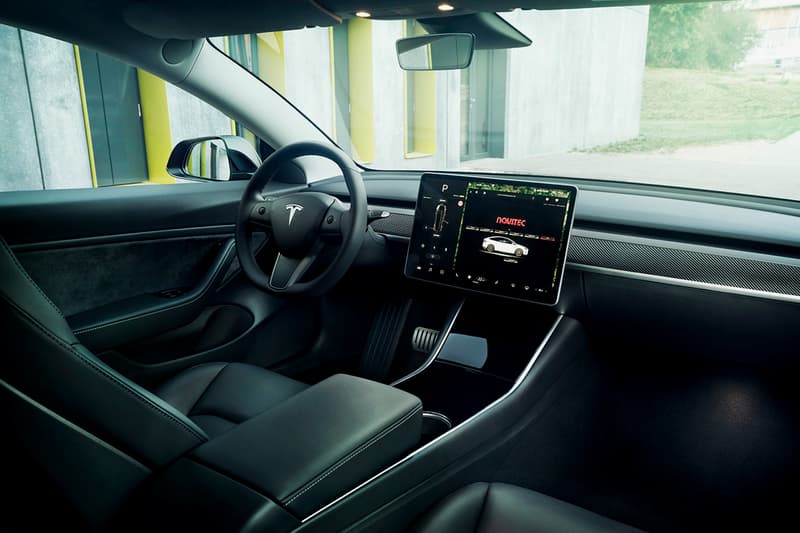 7 of 7
NOVITEC has unveiled its modification package for the Tesla Model 3, offering up a full bodywork package, interior customization and aerodynamic updates.
The German automotive customizer is known for its signature supercar revamps, modifying the likes of the Ferrari 812 Superfast and the Lamborghini Aventador S. Unlike some of its supercar offerings, the tuned Tesla Model 3 does not receive any kind of power upgrade.
Instead, the Model 3 joins NOVITEC's line of Tesla upgrades and receives a carbon fiber body rework. New side skirts, a front-lip, diffuser and spoiler are just some of the aesthetical upgrades on offer, which won't just make the Tesla Model 3 look far more aggressive, but also improve the car's aerodynamics — meaning you could get more from the entry-level EV.
The most notable difference is a set of 21-inch Vossen-manufactured rims, which are available in 72 colors. They come with wider tires than standard, too, meaning the Tesla should have more grip than usual. The wheel's design is also said to channel more air to the brakes, while a 30mm to 40mm suspension lowering will not just improve handling, but could save up to 7% of power consumption on long journeys, according to NOVITEC.
Rounding off NOVITEC's Tesla Model 3 upgrade package is a fully-custom leather or Alcantara interior retrim option, which is available in any color the customer requests. If you're in the market for tuning your Tesla Model 3, head over to the NOVITEC website to find out more on options and pricing.
In other news, the 965 BHP Puritalia Berlinetta hybrid supercar will launch in the UK next month.