Kendall Jenner, Emily Ratajkowski & Other Stars Are Being Sued Over Fyre Festival
Artists like Pusha-T and Lil Yachty are also named in the lawsuit.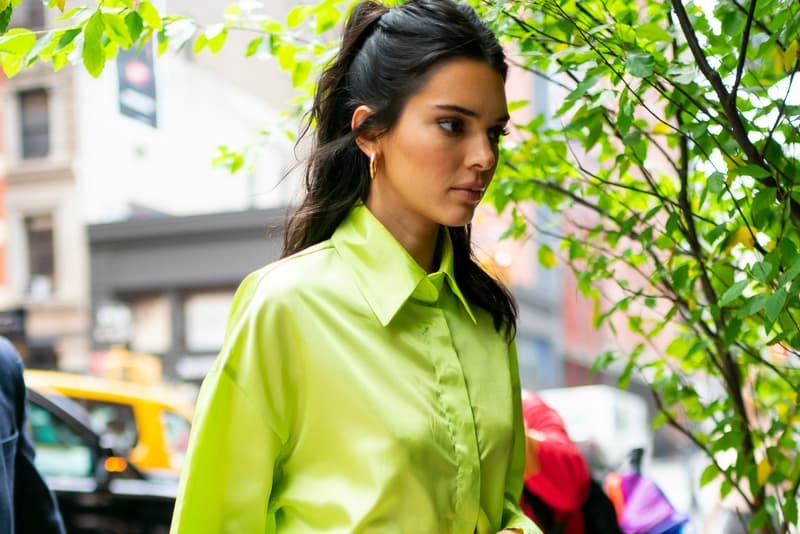 This past April, Kendall Jenner finally opened up about her specific involvement with the notorious Fyre Festival disaster.
"You get reached out to by people to, whether it be to promote or help or whatever, and you never know how these things are going to turn out, sometimes it's a risk," Jenner explained to writer Amy Chozick, elaborating on her Fyre Festival partnership for an interview with The New York Times.. "I definitely do as much research as I can, but sometimes there isn't much research you can do because it's a starting brand and you kind of have to have faith in it and hope it will work out the way people say it will."
Now, as a result of her past affiliation with the failed festival, the 23-year-old model and entertainment personality is heading to court. Jenner, fellow model Emily Ratajkowski and recording artists such as Pusha T, Migos, Blink-182 and Lil Yachty are the targets of a lawsuit filed this week by Fyre Media's bankruptcy trustee Gregory Messer, who has been investigating Billy McFarland and Fyre Media since 2017.
Messer aims to use the lawsuits to recover money that the festival's higher-ups stole from defrauded investors and attendees and gave to celebrities, vendors and agencies. The listed figures are in the millions, with Jenner allegedly responsible for $275,000 that was earned for a single, now-deleted Instagram post, which she put up without revealing her role as a paid advertiser.
Allegedly, Nue Agency LLC received $730,000 for sets from Pusha T, Tyga and Desiigner; International Creative Management LLC was given $350,000 for performances from Migos, Lil Yachty and Rae Sremmurd and Emily Ratajowski's representatives at DNA Model Management LLC were the recipients of $299,000 USD. According to the lawsuit, the aforementioned payments were part of a "a scheme to defraud investors, and therefore should be voided." By not revealing their roles as paid promoters, individuals like Jenner and Ratajkowski are also being accused of a "clear lack of good faith." In total, the talent agencies named in the lawsuit received over $2 million.
We'll keep you updated as this story develops. Billy McFarland, the individual at the center of the Fyre Festival scam, is currently serving a six-year prison sentence for his role.
Back in May, news surfaced concerning Billy McFarland's serious interest in writing a book about the Fyre Festival story.