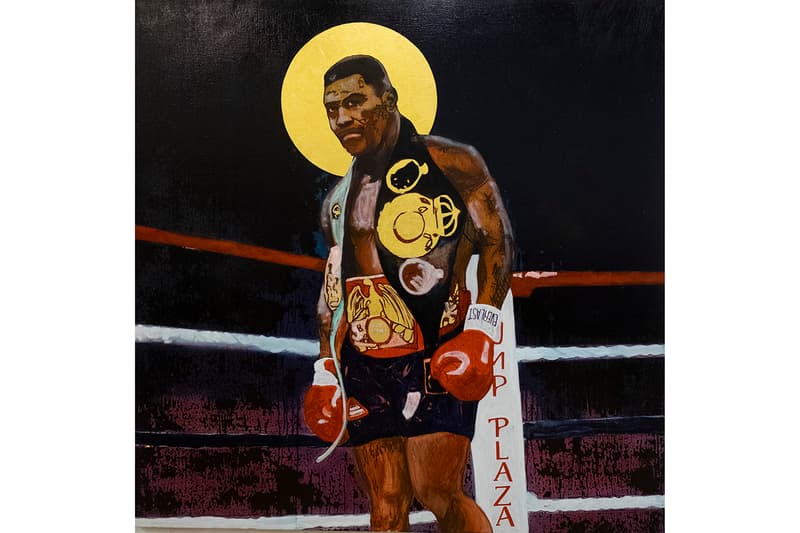 1 of 8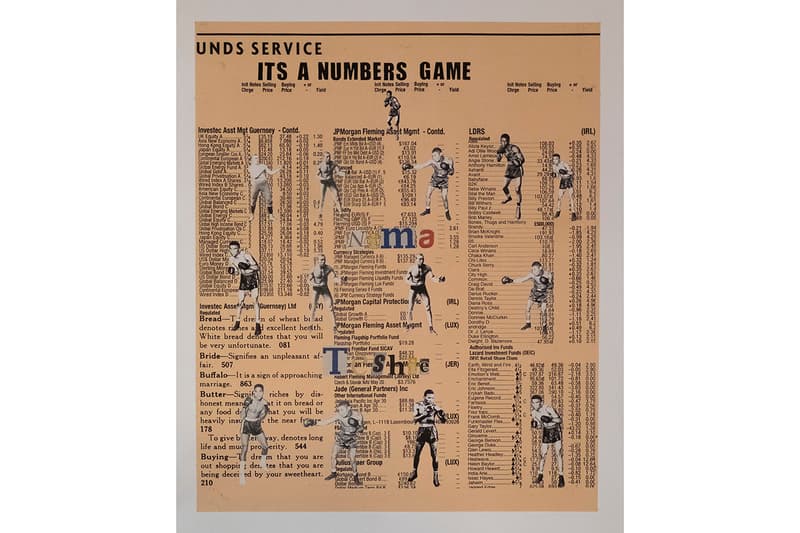 2 of 8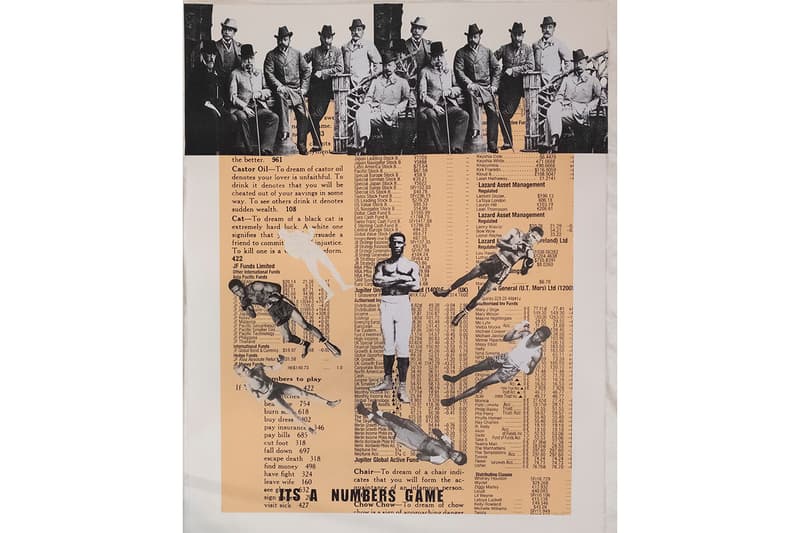 3 of 8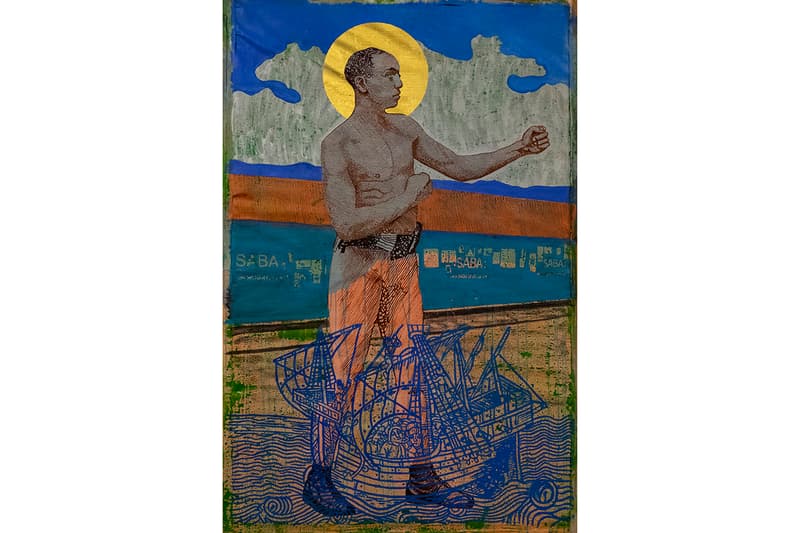 4 of 8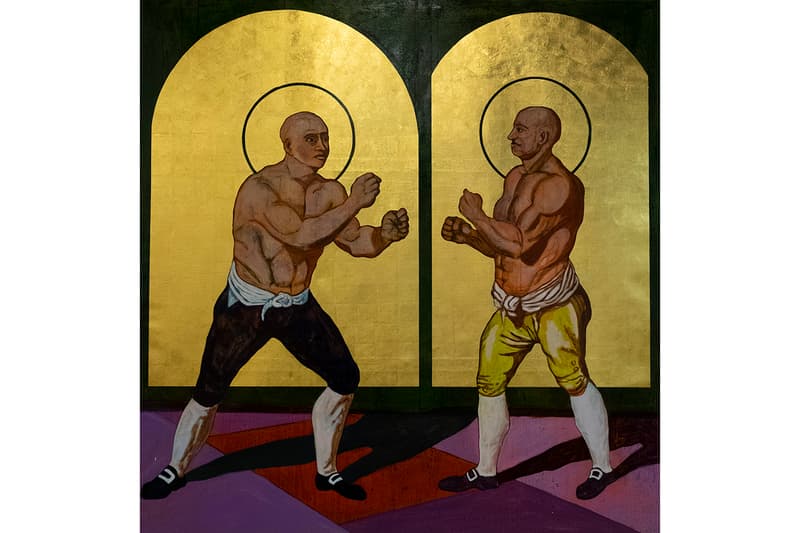 5 of 8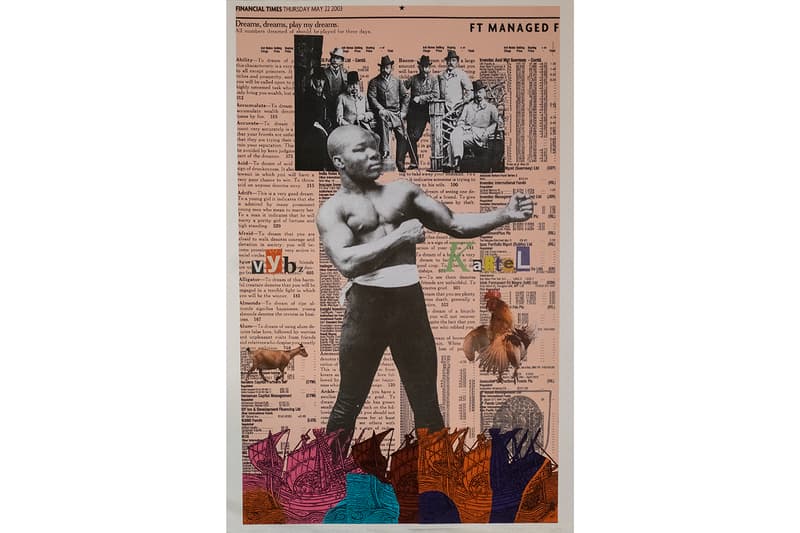 6 of 8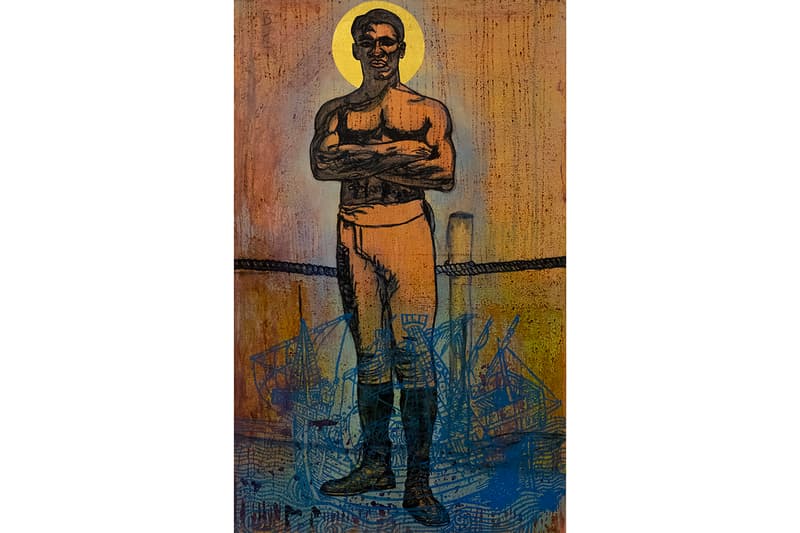 7 of 8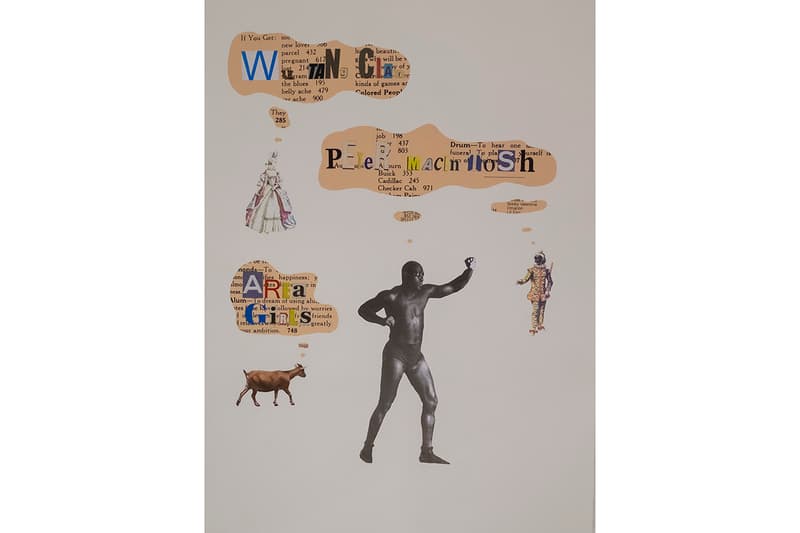 8 of 8
Godfried Donkor Explores the Relationship Between Boxing & the Slave Trade in New Exhibition
The result of over 20 years of research.
---
Following a seven-month residency, British-Ghanaian artist Godfried Donkor will have new works on display at Gallery 1957 beginning later this month. Titled "Battle Royale: Last Man Standing Part 1," the exhibition takes a deep dive into Donkor's 20 plus years of research into colonialism and slavery.
During the slave trade between the US, UK and Ghana, morbid events such as the "battle royale" would take place where white men would make black slaves fight against each other until only one man was left alive, purely for entertainment. Donkor hones in on this particular practice throughout his artworks as a way of focusing on the idea of boxing as 'the art of self defense' and analyzing the role of boxing within this historical context.
Donkor's fascination with pugilism comes from over 20 years of research, including time spent studying past artworks on the subject, visiting boxing rings, and even participating in a few sparring sessions himself. "Battle Royale: Last Man Standing Part 1" is a culmination of the artist's research that features new paintings on both canvas and board, as well as collages depicting male and female amateur boxers throughout time.
"Battle Royale: Last Man Standing Part 1" will be on view at Gallery 1957 from August 24 to October 5. In the meantime, visit Bianca Nemelc's "Small Comforts" exhibition.
Gallery 1957, Accra
Ministries PMB, 66 Gamel Abdul Nasser Ave
Accra, Ghana
All images copyright the artist and courtesy Gallery 1957.