Farfetch Purchases Off-White™ Parent Company for $675 Million USD
The e-commerce site has snapped up the brand's Milanese licensee, New Guards Group.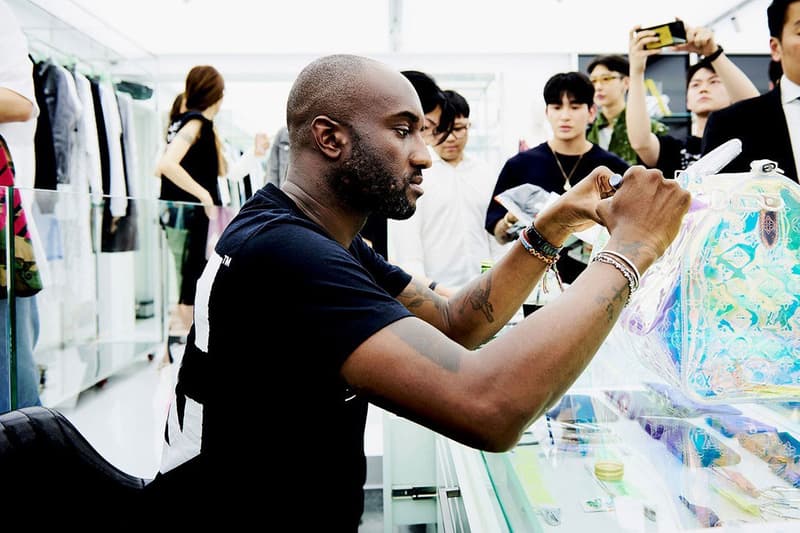 UPDATE (August 9, 2019): In a statement, Off-White™ clarified the brand's position: "In connection with the news today that Farfetch is acquiring New Guards Group, Off-White™ would like to clarify our ownership structure. Off-White™ LLC, which is controlled by Virgil Abloh, owns the trademark of our brand, and NGG is our exclusive licensee pursuant to a multi-year agreement. The New Guards Group transaction with Farfetch will not affect Off-White™ day to day operations as the New Guards Group team will become part of Farfetch. We look forward to our ongoing work together."
---
ORIGINAL STORY (August 9, 2019): Farfetch announced via press release that it has confirmed the purchase of Milan-based New Guards Group on August 8, acquiring a host of brands alongside the company's staff. Farfetch purchased 100% of New Guards Group's shares for $675 million USD, making the e-commerce platform the new owner of licenses for top-shelf brands Off-White™, Heron Preston, Palm Angels and Marcelo Burlon County of Milan.
This purchase is London-based Farfetch's first major step into direct fashion engagement, as the platform currently serves as a web store for third-party brands, as opposed to in-house product. Indeed, Farfetch affirms that this acquisition will add a "'Brand Platform' layer to the Farfetch platform," thus "extending the Company's proposition upstream by expanding its capabilities to now include design, production and brand development."
This hints at Farfetch's ultimate goal, which appears to blend its e-commerce capabilities with New Guards' management skills. "Farfetch will directly support new creative talent to unlock their vision and potential," the release continues, explaining that this plan will eventually "enable the 'Brands of the Future'."
Of course, that doesn't mean that Farfetch is ignoring the crown jewels of the New Guards stable. Instead, "Farfetch will help New Guards' existing and future portfolio brands maximize their potential by opening new e-Concessions on the Farfetch Marketplace, and will power each brand's own e-Commerce site and digital platforms through its Farfetch Platform Solutions capabilities." The company acknowledges that the brands already existed on its marketplace; Off-White™ is cited as one of Farfetch's 10 most popular brands.
New Guards won't be entirely swallowed by Farfetch, it seems. Farfetch mentions New Guards' strong revenue ($345 million USD over the past year) as evidence that the Milanese company needs a partner that will strengthen, not interfere with, its inherent capabilities, presumably allowing the two entities to co-exist going forward.
"The addition of New Guards' brand platform brings a creative and industrial dimension to our suite of capabilities which, combined with our community of more than 650 boutiques, enables us to power and promote both new and existing creative names in the luxury industry to build the brands of the future," said José Neves, CEO and Co-Chair, Farfetch.
Davide de Giglio, Co-Founder and CEO, New Guards Group, affirmed Neves' optimistic viewpoint. "We started New Guards Group because we had a vision to build a platform that could support the best creative talent in the world and build iconic brands," said de Giglio. "Creative visionaries need to be empowered with best-in-class design studios, industrial capabilities and global distribution channels. Farfetch has the technology, expertise and vision to take our business to the next level and unleash the talent of the future."
In response to news of the purchase, Farfetch stock has dropped nearly 40%, falling from 18.25 USD per share to $10.10 USD in just under an hour and 20 minutes.