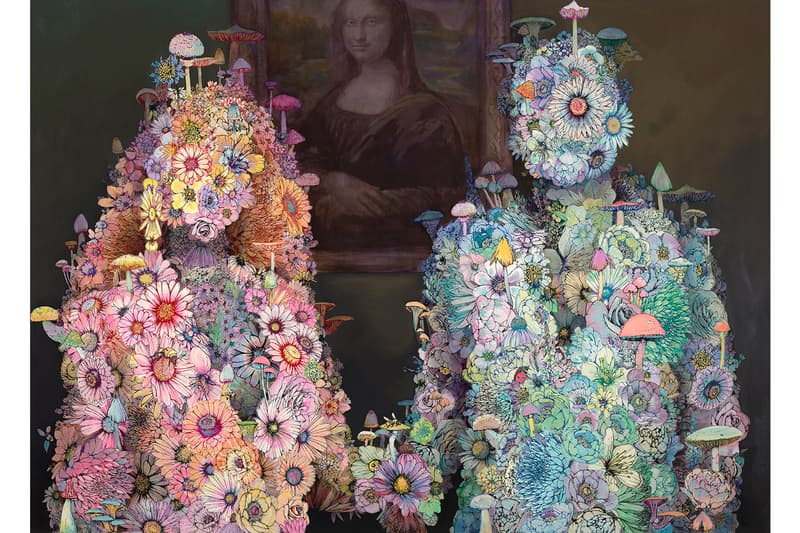 1 of 15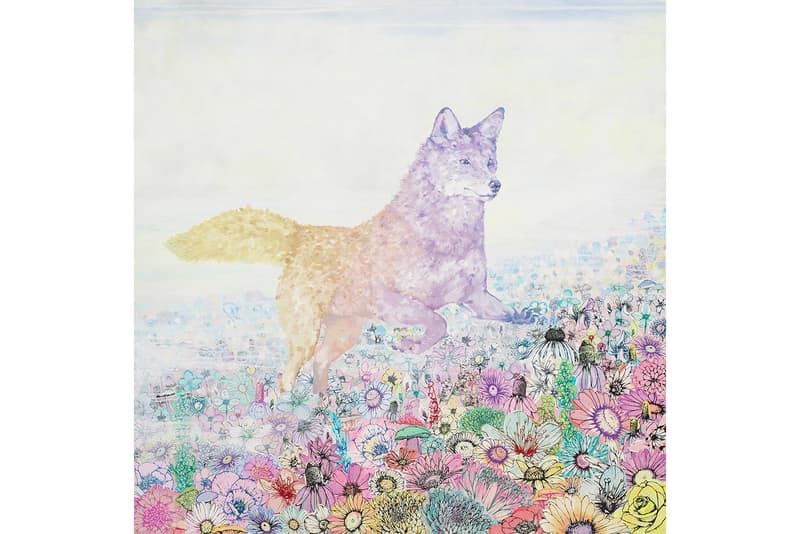 2 of 15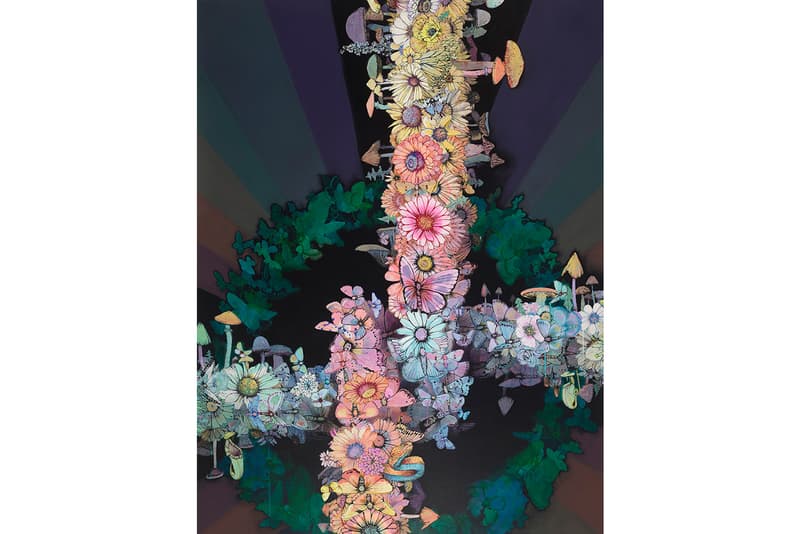 3 of 15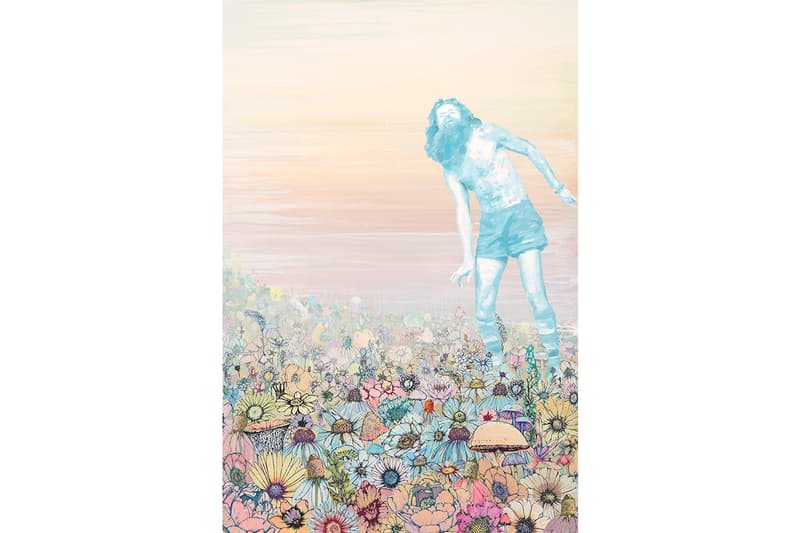 4 of 15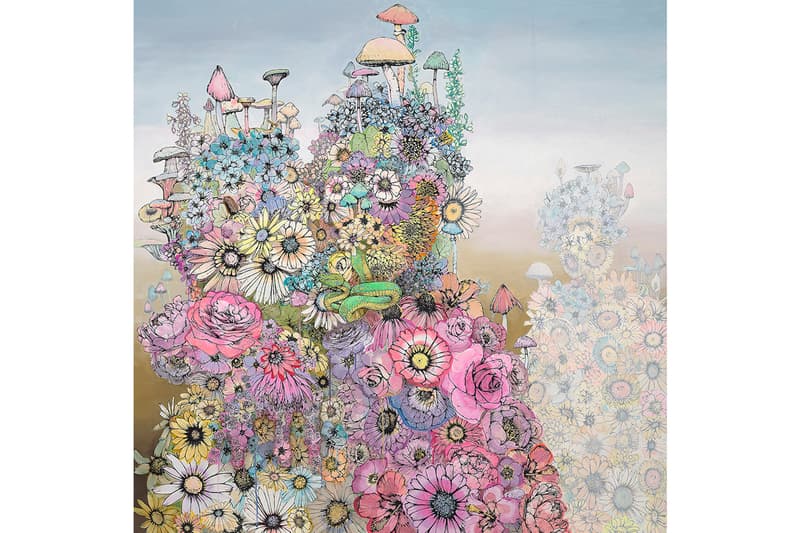 5 of 15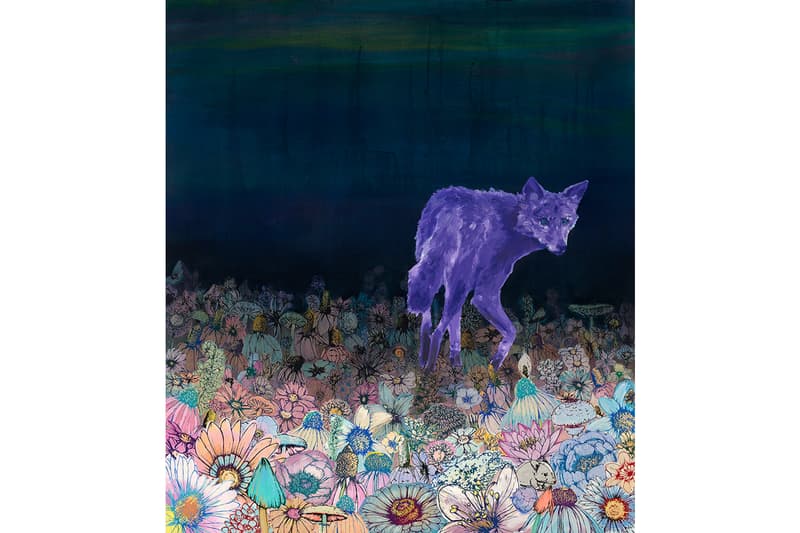 6 of 15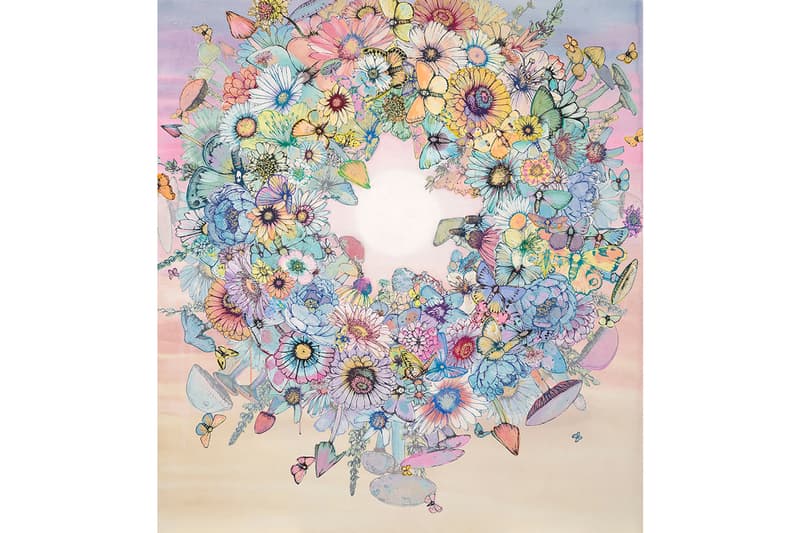 7 of 15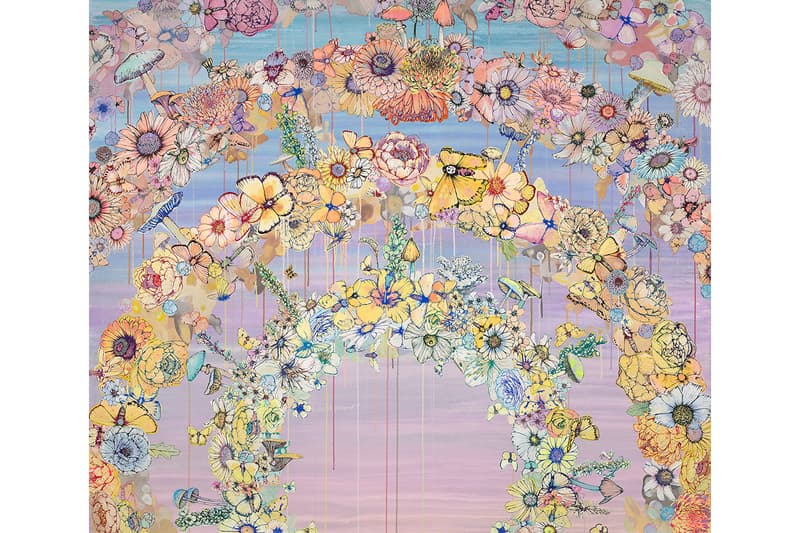 8 of 15
9 of 15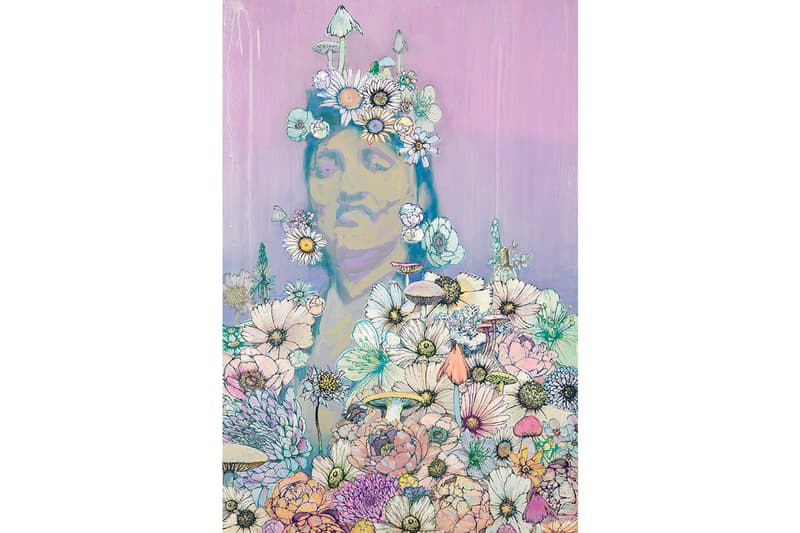 10 of 15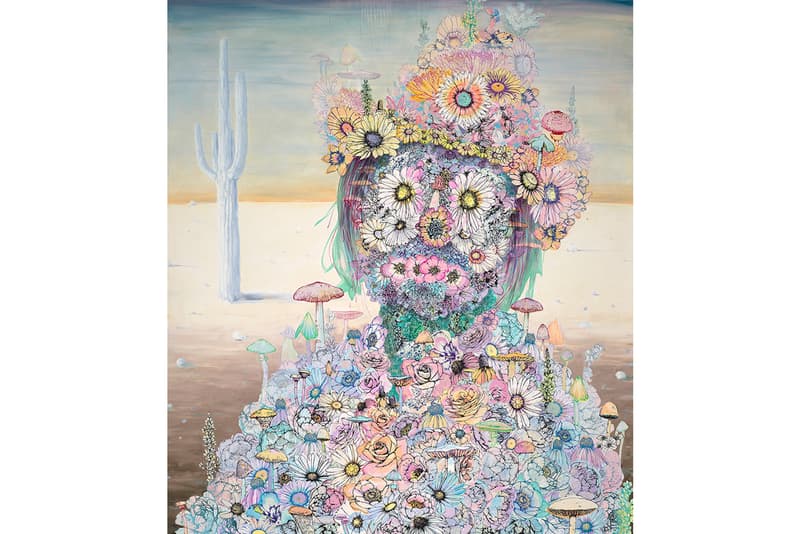 11 of 15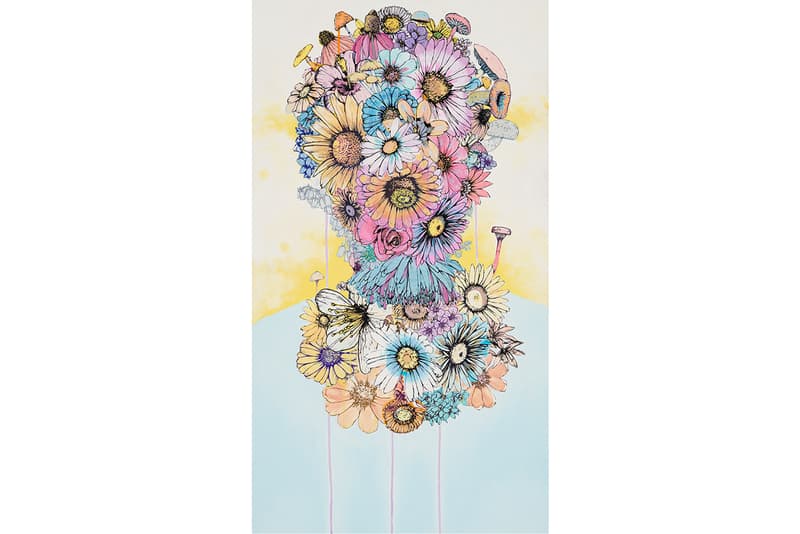 12 of 15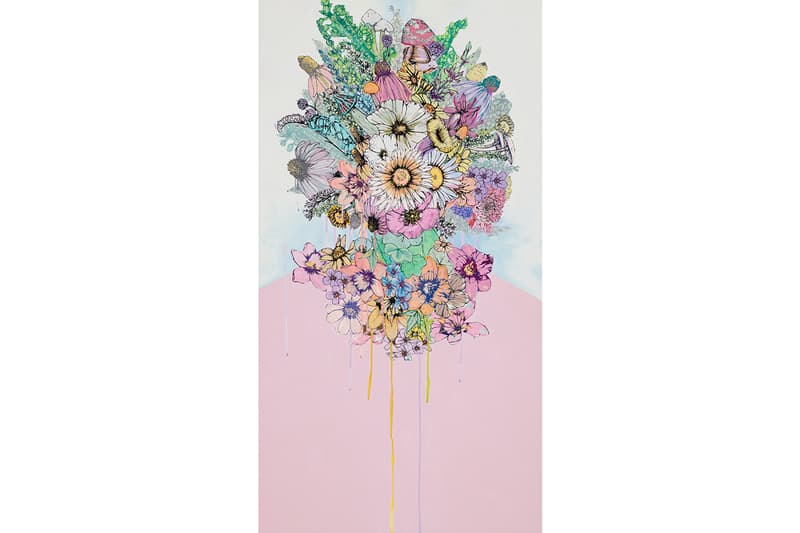 13 of 15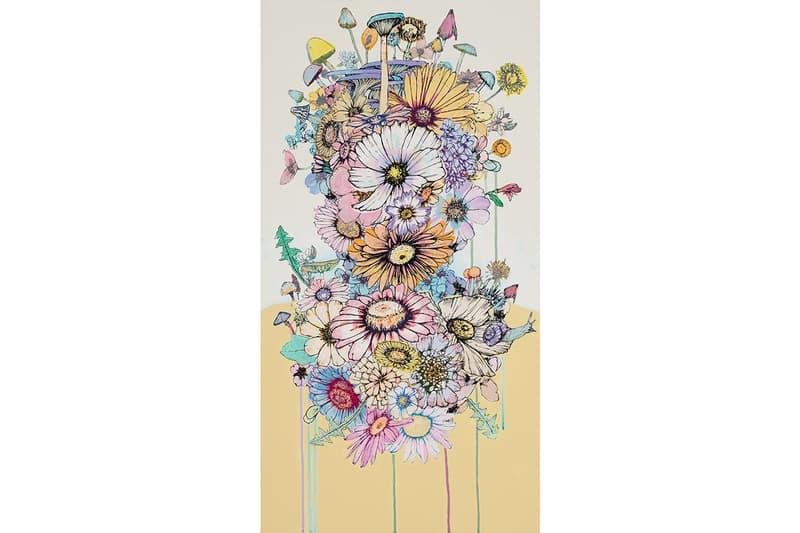 14 of 15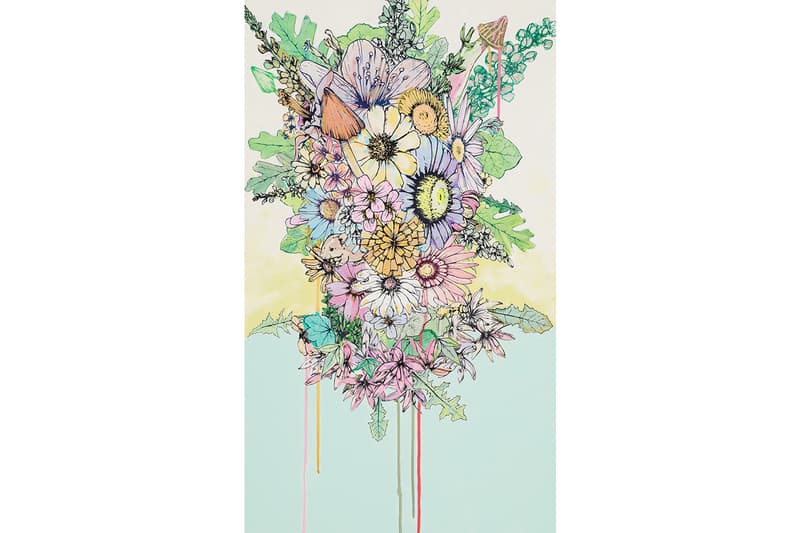 15 of 15
Sage Vaughn Paints Creepy Flower People in Works for "Second Nature" Exhibition
Packed with acid-induced motifs of varying wildlife.
---
California-based artist Sage Vaughn is known for his figurative paintings that depict abundant wildlife and circular floral motifs executed in vivid colors. In his visual art practice, Vaughn explores complex themes involving nature, survival, and mankind's immense curiosities of the unknown. He expands on these concepts in his latest exhibition at San Francisco's Chandran Gallery entitled "Second Nature."
For his latest presentation, we see Vaughn embarking on a surrealist visual journey filled with unique human subjects in otherworldly forms, boldly-covered wolves exploring a field containing acid-induced mushrooms, and butterflies taking flight with wreath-like formations of varying flora. "Peace and Love is not natural without War and Savagery," Vaughn said in a statement. "That's why the beauty in nature is so much more profound. Nature is chaos, a vast savage and beautiful mess of perfection, fragile and dangerous, fleeting and infinite."
View select paintings from his "Second Nature" exhibition above and head to Chandran Gallery's website for further details. The show is on view until August 29.
For more dynamic works of art, take a look at the large-scale murals from the annual Wide Open Walls Art Festival in Sacramento.
Chandran Gallery
459 Geary Street
San Francisco, CA, 94102