Carrie Mae Weems to Close COS x Serpentine Park Nights 2019
Kiko Kostadinov, Vanilla Jellaba, Klein and more will also be hosting events.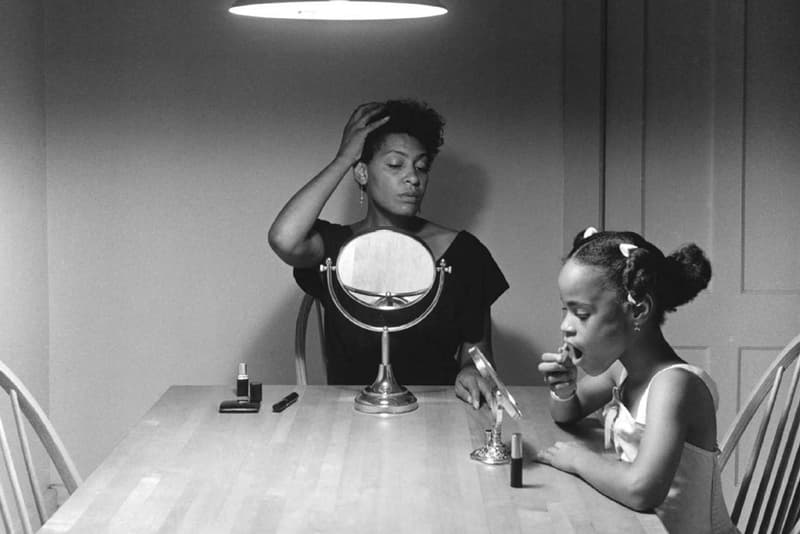 COS has announced that the pioneering multidisciplinary American artist Carrie Mae Weems will be closing the COS x Serpentine Park Nights program this year.
The list of programs leading up to Weems' night includes a rare DJ set hosted by UK producer and performer Klein at the first off-site Serpentine Park Nights event, which is set to be hosted at COS' new Coal Drops Yard store, as well as an event hosted by Kiko Kostadinov.
For Carrie Mae Weems' night on October 4, the artist will exhibit her works which typically investigate family relationships, cultural identity, sexism, class, political systems and the consequences of power. Weems' work drives conversation surrounding equality and justice through various mediums such as photography, text, installations and performance.
Kiko Kostadinov will be joined by the mysterious fashion Instagram account @vanillajellaba — helmed for its anonymity and following including Virgil Abloh, 032C's Marc Goehring and Kostadinov himself. The collective and Kostadinov will present a night which will showcase its anonymous character outside of social media. Klein will also hold another multisensory night at the Serpentine Pavilion exploring culture through memory and loss, as well as wearable technology designed by Carolin Schnurrer on September 6.
Hans Ulrich Obrist, artistic director of Serpentine Galleries said in a press release, "COS x Serpentine Park Nights welcomes some of the most exciting artists in the world to create radical new work, happenings that are genuine dialogues between the artists, the audience and the space."
Tickets for the COS x Serpentine Park Nights events detailed above and many more can be purchased online now. 
In other art news, '70s-'90s British identity is being explored in Sprueth Magers' "New Order" exhibition, which includes work by Damien Hirst, Peter Saville and more.
COS x Serpentine Park Nights 2019
Kiko Kostadinov - 16 August
Klein - 6 September
Klein - 18 September
Special off-site Park Night at COS, Coal Drops Yard
1010 Benja SL - 20 September
Cecilia Vicuña – 27 September
Carrie Mae Weems - 4 October