Valkyrie Confirmed as Marvel's First LGBTQ+ Superhero
With 'Eternals' to have one more.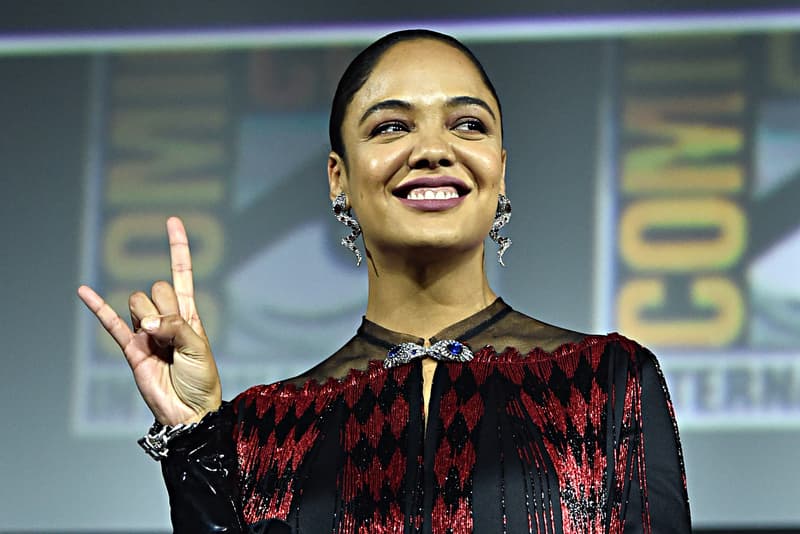 Over the weekend Marvel Studios dropped a whole lot of new information for fans during the 2019 San Diego Comic-Con. Included in the presentation was the confirmation that Valkyrie, portrayed by Tessa Thompson, is the MCU's first LGBTQ+ superhero.
Before the big reveal, Thompson teased the outcome which was then confirmed by Marvel head honcho Kevin Feige during Marvel's panel. "First of all, as king, she needs to find her queen," Thompson said to those in attendance, who then erupted into a loud applause. "That will be her first order of business. She has some ideas. Keep you posted." Thompson was referring to the next step her character was set to take when the fourth movie in the Thor series, Thor: Love and Thunder, arrives.
On the subject Feige shared, "The answer is yes. How that impacts the story remains to be seen with that level of representation you'll see across our films, not in just Thor 4." Along with Valkyrie being confirmed as Marvel's first LGBTQ+ Superhero, Feige shared that Eternals will also feature a character who is LGBTQ+. "It will be the case not just with her, but with other characters in some of the movies we've talked about today," Feige told Collider. Valkyrie is bisexual in the comic book source material.
Eternals will also feature the first deaf hero in the MCU which will be portrayed by The Walking Dead star Lauren Ridloff, who is deaf in real-life.
Following the events of Avengers: Endgame, Valkyrie became the new leader of New Asgard. Thor: Love and Thunder will see Natalie Portman returning to the franchise as a female Thor. Thor: Love and Thunder is scheduled to hit theaters November 4, 2021.
Marvel also revealed a first official look at Black Widow.
YES! Val is Bi in the comics & I was faithful to that in her depiction. But her sexuality isn't explicitly addressed in Thor: Ragnarok. https://t.co/hmb5lYN5to

— Tessa Thompson (@TessaThompson_x) October 23, 2017
Tessa Thompson on Valkyrie: "First of all, as king, she needs to find her queen." #MarvelSDCC pic.twitter.com/XR1I2wsUNR

— Ryan Gajewski (@_RyanGajewski) July 21, 2019