Here's Why 'Guardians of The Galaxy Vol. 3' Wasn't Mentioned in Marvel's Release List
Director James Gunn explains all.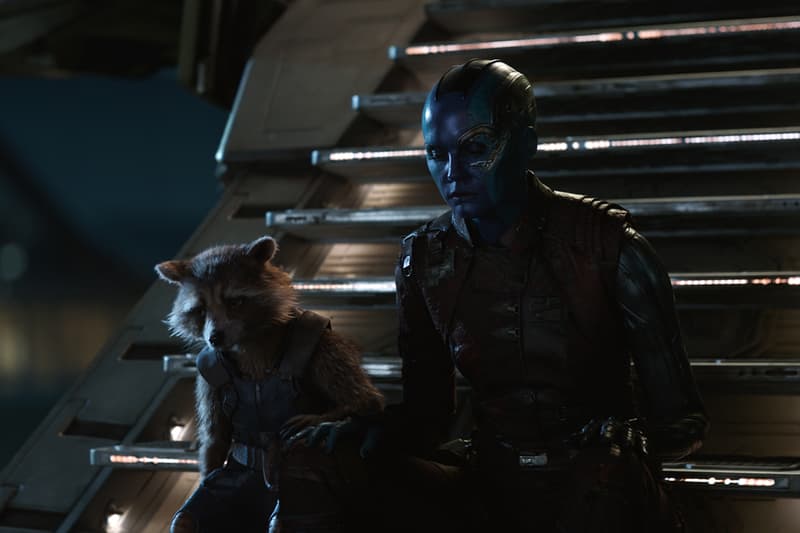 Marvel Studios recently revealed its Phase 4 films and TV series, which saw Black Widow, The Eternals, and the next iterations of Doctor Strange and Thor all announced — however there was one key omission, Guardians of The Galaxy Vol. 3. At the SD:CC panel Kevin Feige said that he "didn't have time to talk about Black Panther 2, Guardians 3, Captain Marvel 2, Fantastic Four, or the Mutants."
A fan favorite film that went through some public issues with the firing and reinstatement of James Gunn, Vol. 3 was much-anticipated, leading to fans to ask Gunn why it wasn't mentioned at the big reveal.
Speaking on Twitter, Gunn responded, saying "Sorry to disappoint. Guardians Vol. 3 IS happening, but I am finishing The Suicide Squad first." As of yet there's no release date for Guardians of The Galaxy Vol. 3, but it can be expected in at least 2022 according to Marvel's release schedule.
In other news, Marvel shared an official first look at the Black Widow film.
Sorry to disappoint. Guardians Vol. 3 IS happening, but I am finishing The Suicide Squad first. https://t.co/gFodDqiDvl

— James Gunn (@JamesGunn) July 21, 2019