Travis Scott Reveals Plans for 2019 Las Vegas Residency
The 'Astroworld' experience is coming to the Marquee.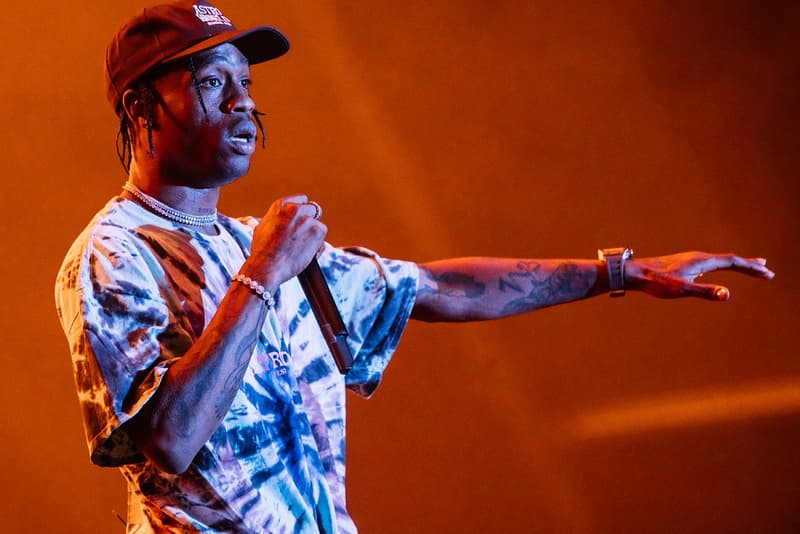 Following the recent Paris pop-up for his Reese's Puffs cereal-box collaboration, Travis Scott is throwing his name into the growing list of hip-hop superstars with Las Vegas residencies. Specifically, the Astroworld rapper is revealing plans for a takeover of The Cosmopolitan's Marquee Nightclub, which is operated by the Tao Group. Scott's residency involves three shows in 2019, with the performances scheduled for July 27, August 31 and September 14; an additional event will also take place in the first quarter of 2020. For Scott's Marquee outings, concertgoers can expect an amusement park-themed setup similar to that of his recent Astroworld run.
"The first time I saw him perform, there was just an undeniable energy—he is like a rockstar," Deb Fass, Tao Group's director of entertainment marketing, tells Billboard. "As the performance is going on, everything stops and all eyes are onstage, and [he] commands every single body in that room."
"When he's on stage, there's no separation. And while I have not seen him stage dive last couple of years, he creates a connection they appreciate," Fass adds. "And when you get to do it in a venue like Marquee, where they're right there, it's electric."
In recent months, chart-topping artists like Cardi B and Drake have also announced their own Las Vegas runs.
"In early days with Tao Group, it was all about the celebrity hosting. That was the big thing, now that wouldn't move the needle," Fass explains, sharing some insight into the shift in Vegas' favored genres. "Then it was the EDM boom and at the same time we were launching Snoop. That residency was incredibly successful for us and really showed us—DJ Khaled and French Montana all followed right around that time—that there was still a market for mash-up open format and hip hop despite the huge EDM boom. Obviously now the market has really come around and hip-hop is dominating Vegas again. But now people are looking for more of an experience and it's not only about who's performing. It's about being strategic. And knowing what works and building on that. Travis just works."
Travis Scott will also headline the upcoming Day N Vegas festival.