SZA Delivers Live Cover of Wheatus' "Teenage Dirtbag"
She also premiered a new song titled "Brace Yourself."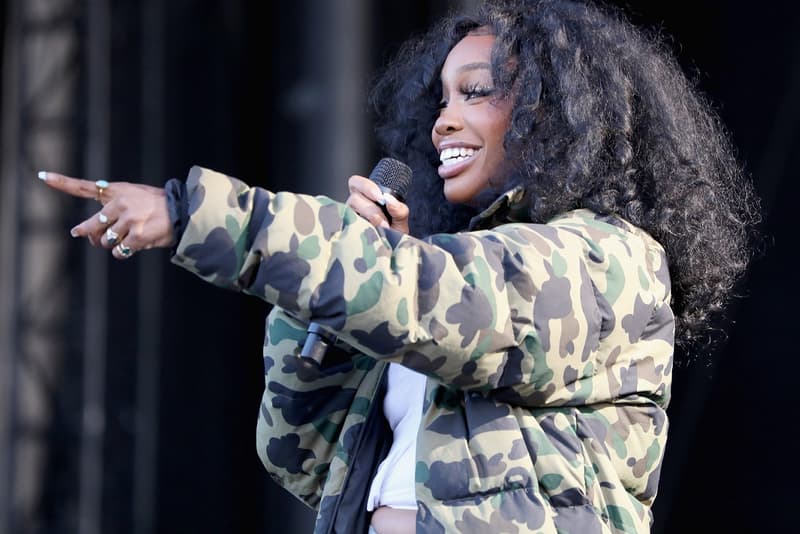 As footage circulating on Twitter reveals, SZA performed a cover of American pop rock act Wheatus' 2000 single "Teenage Dirtbag" during a recent show of hers. Notably, the TDE songstress unveiled her live rendition of "Teenage Dirtbag" while delivering her Splendour in the Grass festival-set in Australia this past weekend.
Originally released in July 2000 as the lead single for Wheatus' debut studio album and self-titled LP, "Teenage Dirtbag" received a great deal of commercial success in the United Kingdom, Australia and Europe, although it only managed to peak at No. 7 on the Alternative Songs chart in the United States. In Australia, the song earned the title of second best-selling single of 2000, having been certified platinum three times and spent four weeks holding the top spot of the Australian charts; besides Australia, "Teenage Dirtbag" also found a strong following in Austria and Belgium, earning the No. 1 titles in those areas as well. "Teenage Dirtbag" also hit the No. 2 spots on charts in Ireland, Germany and the United Kingdom.
Besides the aforementioned Wheatus cover, SZA also debuted a portion of a new and unreleased track known as "Brace Yourself." While officials details concerning that track are scarce, the song was has been teased and previewed on social media in recent months.
You can take a look at SZA's live cover of Wheatus' "Teenage Dirtbag" below, courtesy of Twitter accounts @musicdotjunkee and @CampSZA. A snippet of SZA's new song "Brace Yourself" is also available for viewing and listening below via @TDE_Updates' video.
For more, revisit The Weeknd, SZA and Travis Scott's "Power Is Power" visual.
? ? ? SZA IS COVERING TEENAGE DIRTBAG!!!!!! ? ? ? pic.twitter.com/ooCjyWaLDm

— Music Junkee (@musicdotjunkee) July 21, 2019
SZA performing her rendition of "Teenage Dirtbag" by Wheatus. pic.twitter.com/n38RA3YzQ4

— DAILY SZA (@CampSZA) July 19, 2019
As Promised SZA Performed her upcoming song "Brace Yourself" Live in Australia Tonight?? pic.twitter.com/E1hUQOA3c0

— Hiii-power (@TDE_Updates) July 19, 2019