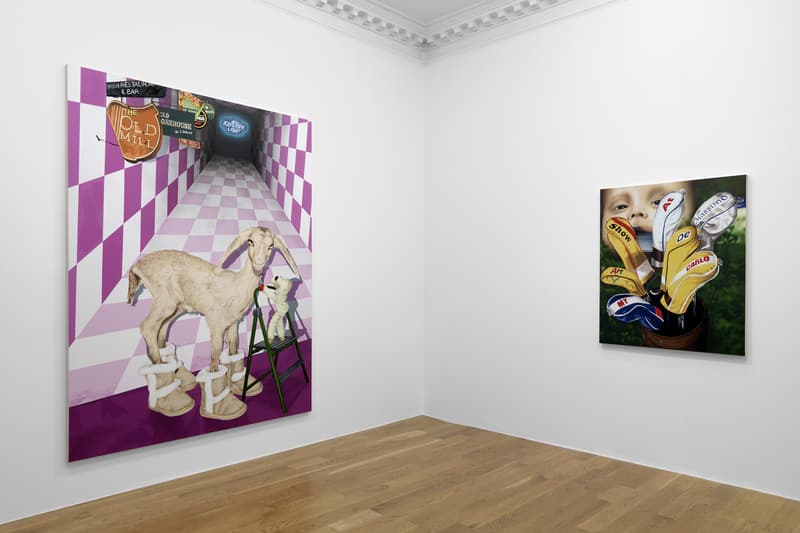 1 of 11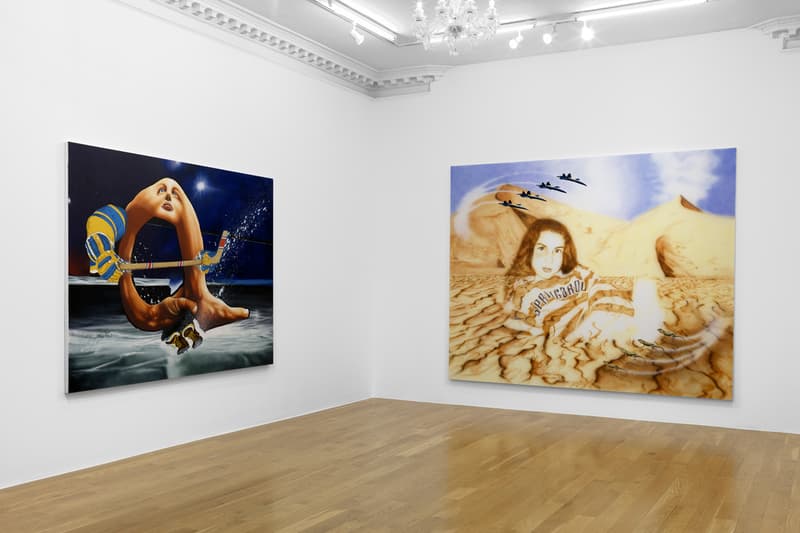 2 of 11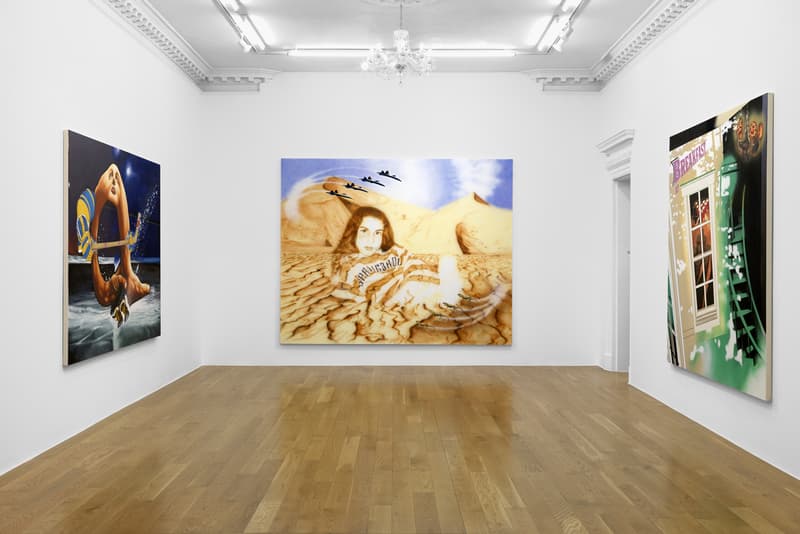 3 of 11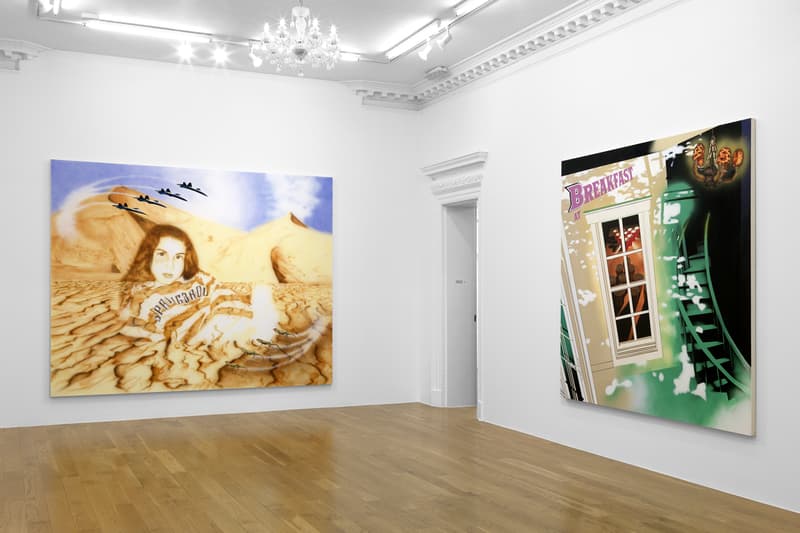 4 of 11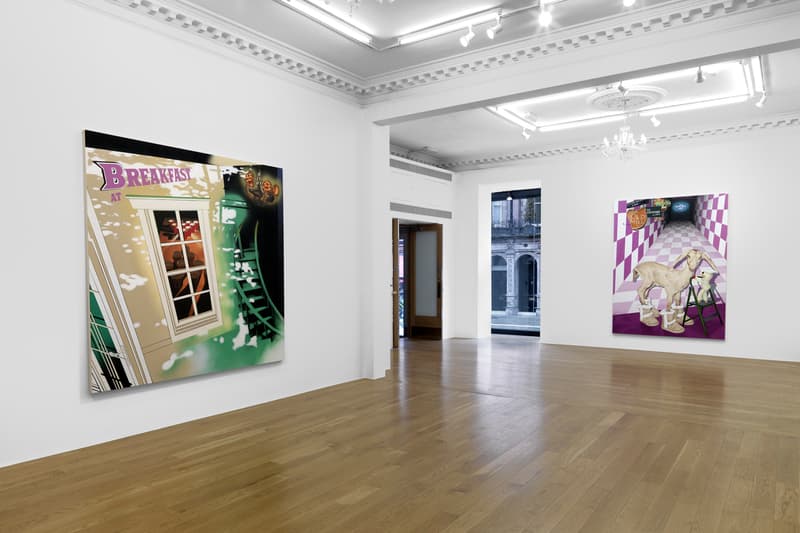 5 of 11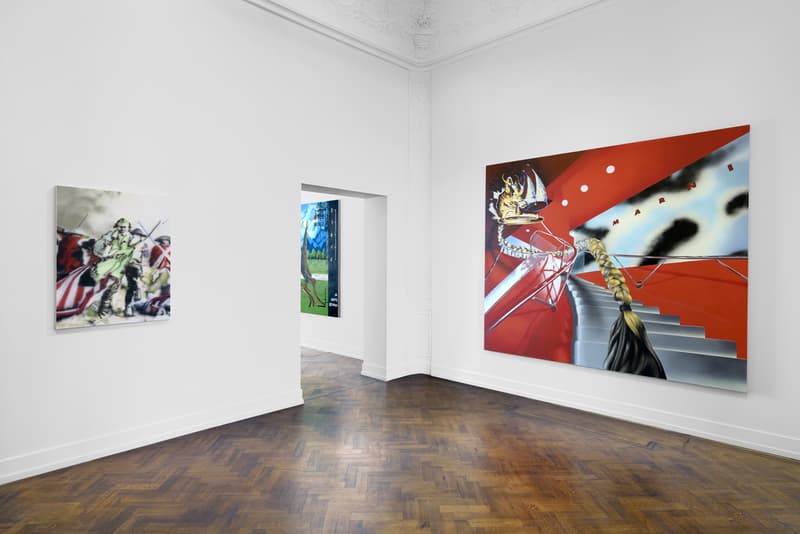 6 of 11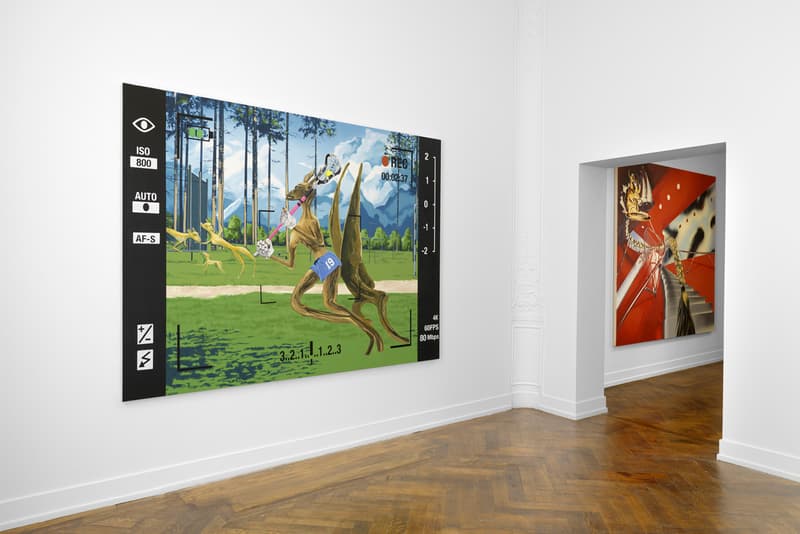 7 of 11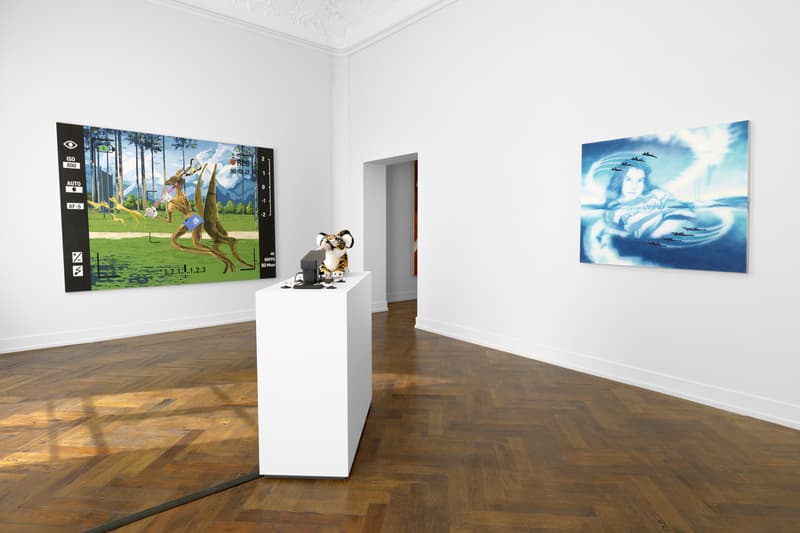 8 of 11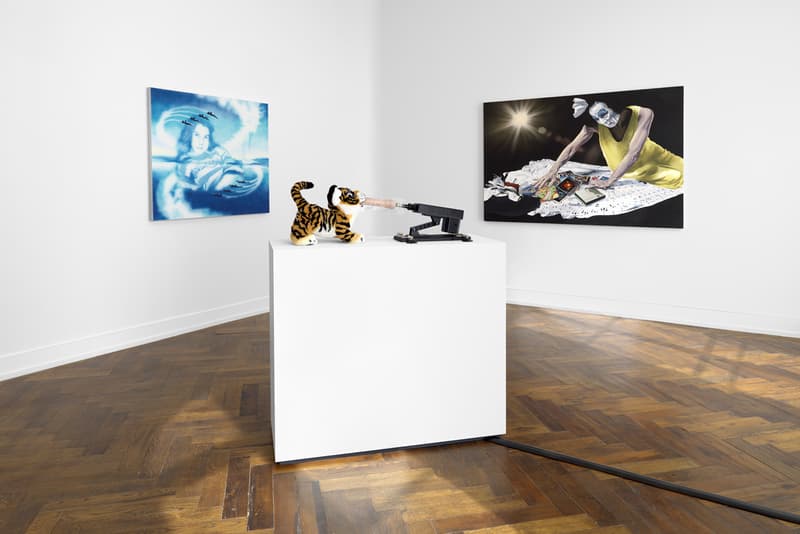 9 of 11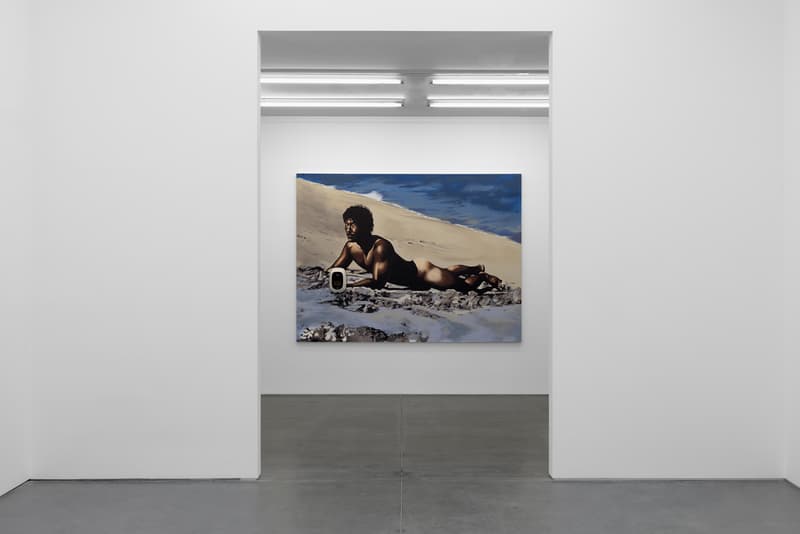 10 of 11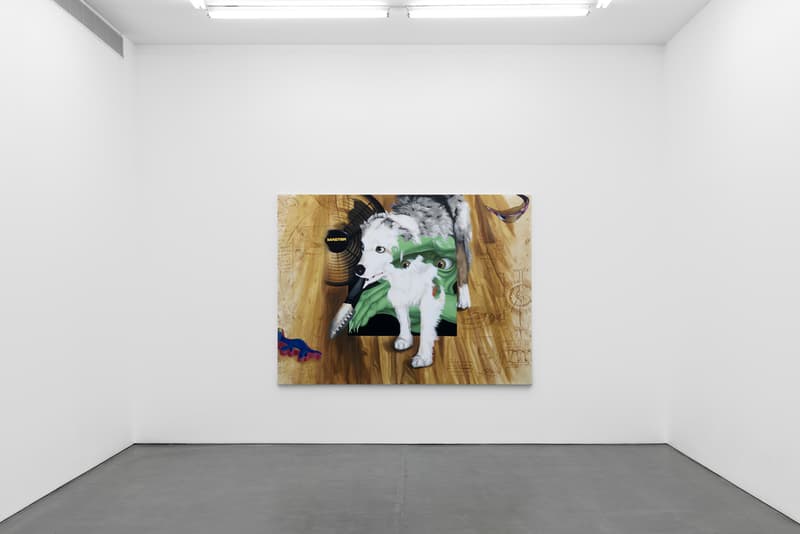 11 of 11
Jamian Juliano-Villani Wants You to Experience Irrationality & Melodrama in "Let's Kill Nicole"
Take a look inside the London-based exhibition.
---
"Lets Kill Nicole" is the latest series presented by American artist Jamian Juliano-Villani, a showcase of hyper-real irrational works at London's Massimo De Carlo gallery.
The works reference everything from pop culture to the obsessive works of Ovartaci, a Danish outside artist known for spending the majority of her life as a patient mostly hidden in the Risskov Psychiatric Hospital in Aarhus, Denmark. Juliano-Villani's paintings and sculptures are filled with dark themes — his reinvention of Ovartaci's piece is the deer-come-human creator that reminisces a teenage lacrosse player captured by a parent's lens, creating the idea of being frozen in mid-activity. Big Amy and Little Amy depict the late singer Amy Winehouse in two mirage-like visions of when she was a child. One see's Amy airbrushed into a desert, and the other in an ocean setting.
"Let's Kill Nicole" alludes to a childhood friend "who makes a violently irrational suggestion." It presents melodrama, seen in the piece which depicts the late Butoh dancer Kazuo Ohno reminiscing over CDs, as well as themes of absurdity seen in an image of a dog holding a bagel knife.
Take a look inside "Let's Kill Nicole" by Jamian Juliano-Villani in the gallery above and experience it for yourself from June 21 to September 21, 2019.
In other news, Isaac Pelayo has created a homage to Mona Lisa with Isaac's Wall, acting as a commentary and in protest to Trump's wall.
Massimo De Carlo
55 South Audley Street,
London,
W1K 2QH