Artist Isaac Pelayo Erects 'Mona Lisa' Wall Across Gagosian Beverly Hills
In protest of Trump's U.S./Mexico border wall.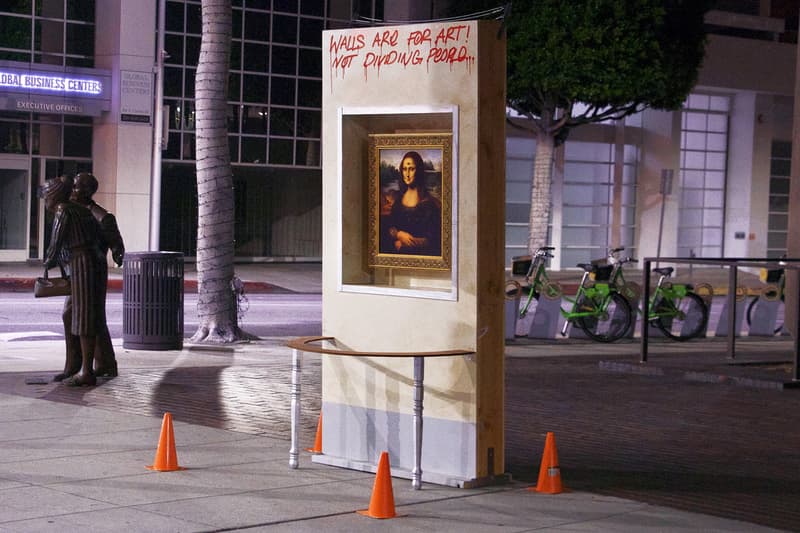 1 of 3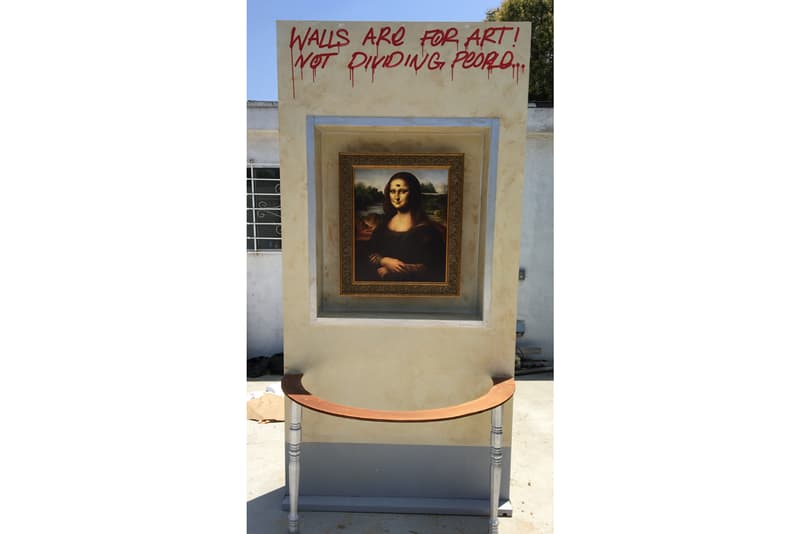 2 of 3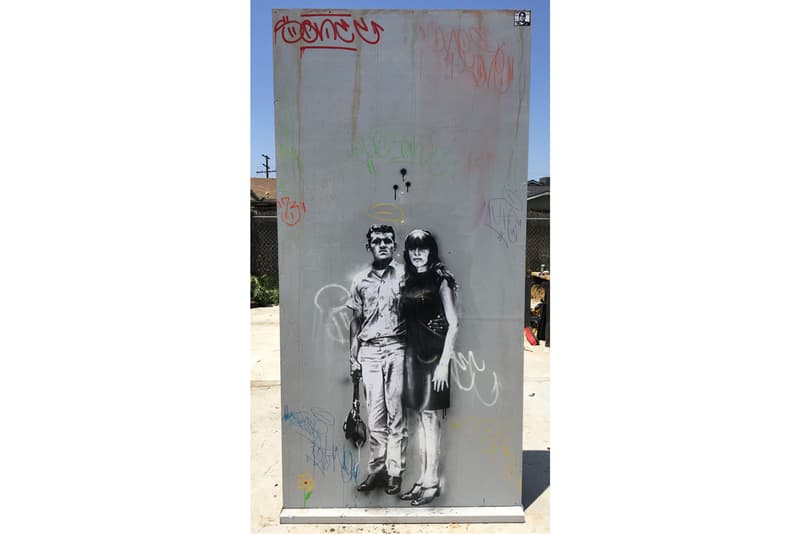 3 of 3
LA-based artist Isaac Pelayo is known for his surrealistic portraits of celebrities and Old Master paintings. His signature "third eye" motif is observed across oil on canvas works from Tupac Shakur to da Vinci's 'Mona Lisa.' The latter work is now the subject of a new street art intervention by Pelayo entitled 'Isaac's Wall.'
Located across the street of Gagosian's Beverly Hills outpost, the installation features a standalone concrete wall. One side mimics the exact wall that the Mona Lisa hangs on at the Louvre while the opposite side evokes President Donald Trump's U.S./Mexico border wall complete with graffiti tags.
The piece is " A commentary and protest on Trump's wall. Using my hand painted an interpretation of Da Vinci's 'Mona Lisa' 'Isaac's Lisa' and a wheat paste of a drawing done by my father of my grandparents who were Mexican immigrants," said the artist to HYPEBEAST.
Get a closer look at 'Isaac's Wall' in the slideshow above. In other politically-charged art, Olafur Eliasson recently launched his anticipated "In Real Life" exhibition at Tate Modern in London that explores climate change, migration, and the world as a whole.
Gagosian, Beverly Hills
456 N Camden Dr
Beverly Hills, CA 90210