Ubisoft & Pure Arts are Releasing a $688 USD 'Assassin's Creed' Statute
Altair emerges from the Animus.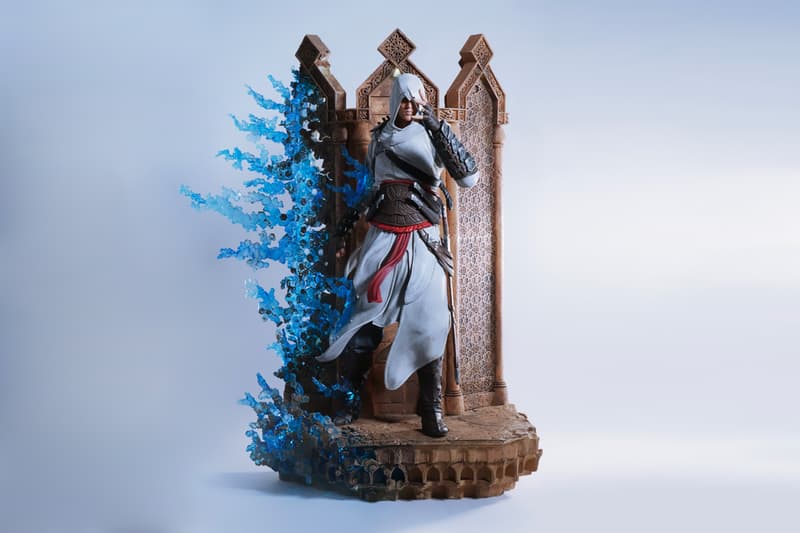 1 of 3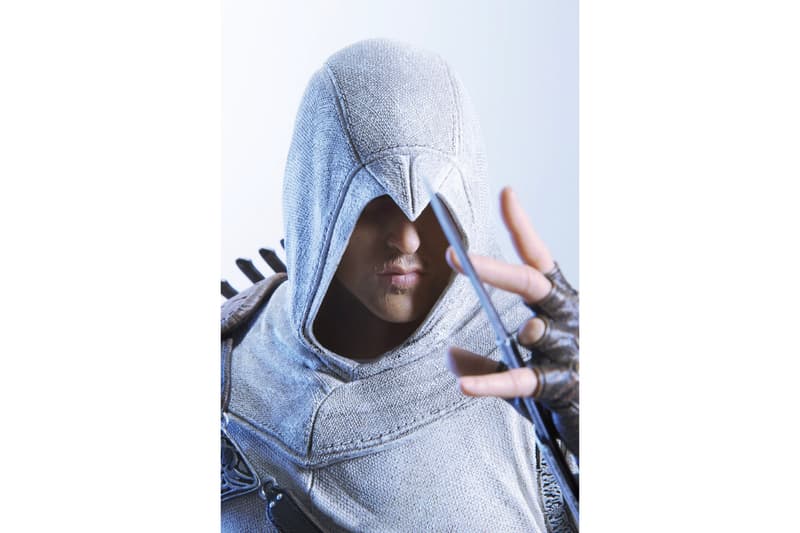 2 of 3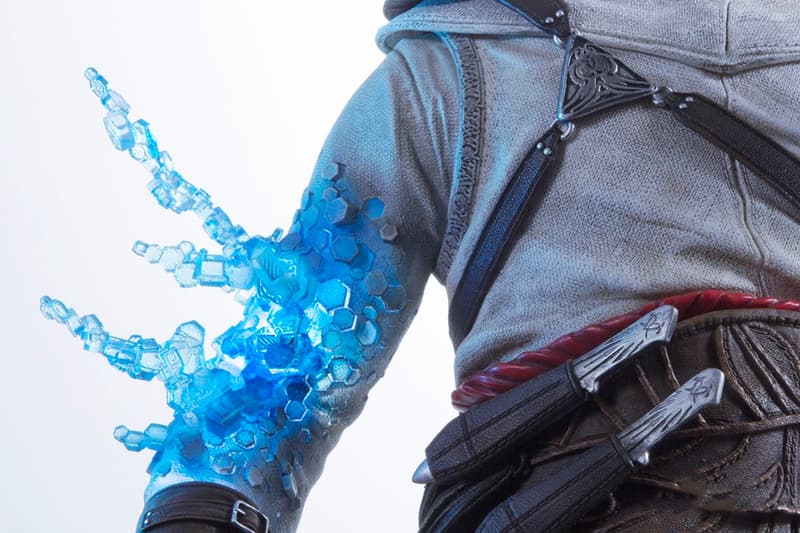 3 of 3
Ubisoft and Pure Arts, a premium collectibles maker whose inventory includes statues from Watch Dogs 2 and Dark Souls III, have announced the release of an Assassin's Creed statue featuring the original protagonist who kickstarted the franchise: Altair himself.
Made from polyresin, the statue is a 1/4th scale model weighing in at 20 pounds and standing over 24 inches tall. The collectible features Altair brandishing his iconic spring-loaded hidden blade standing atop an ancient brick tower reflective of the original game's environment. The hero is seen materializing from the Animus synchronization, with blue electrifying shards running down the entire right side of the piece. Working with Ubisoft, Pure Art's interpretation is fully game-accurate, with highly detailed texturing in Altair's hooded uniform, leather sheaths and accessories, and facial features. LEDs take the piece to the next level, illuminating the blue digitization when powered by three AA batteries.
If you're interested in getting your hands on this collaborative collectible, the Altair statue will be available sometime this October, for a hefty price tag of $688 USD. However, the company is only shipping to North and South America for the time being. Head over to Pure Arts' website to learn more.
And for more games-related news, Ubisoft has just released a first look at Watch Dogs: Legion.