The Best Things to Do in the UK This Weekend and Beyond
From Gunna taking over the O2 to Francis Bacon's "Couplings" show.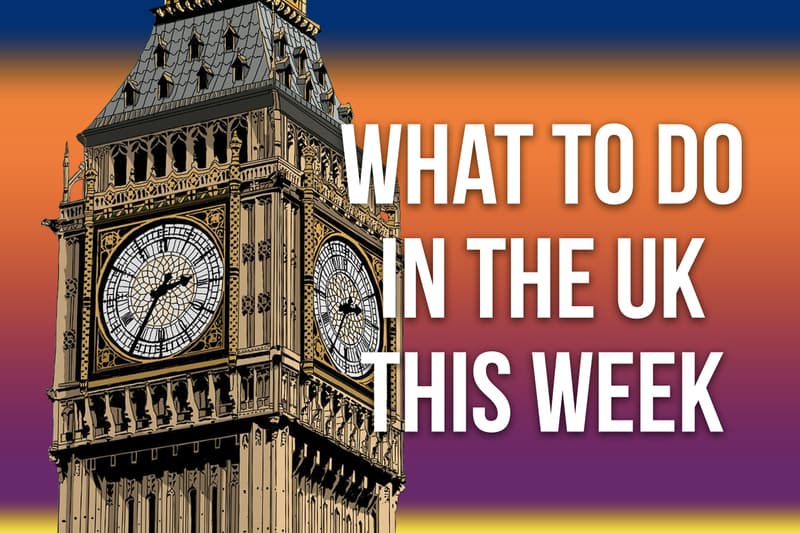 At a loose end for happenings in the UK for the next week? HYPEBEAST has plenty of options for you. There's more than enough happening this week, with the likes of Gunna and D Double E in town. There's also a number of exhibition openings and a sample sale to round it all off.
There's also more than enough restaurants and exhibitions to visit while you're in the city. So without further ado, here's a list of happenings on the weekend of June 7 and beyond.
Fashion and Shopping
Where: The BOX, 4-6 Ram Place, (Off Chatham Place), London, E9 6LT
When: June 7 – June 9
Four Marketing is hosting its yearly sample sale this weekend, with a specific menswear one following next week. Expect adidas, A.P.C., Aries, Champion, Woolrich, Moncler, Nike and Vans across bags, accessories and womenswear.
Music
Where: O2 Academy Leeds, Leeds
When: June 8, 7PM
Death Grips has long reigned in the underground scene, gaining a loyal cult following. This week sees the act hit the O2 academy in Leeds, performing songs from Year of the Snitch and more.
Where: O2 Forum Kentish Town, London
When: June 8/9, 7PM
Gunna has risen to being one of hip-hop's more reliable new school names, with his projects garnering fans and critical acclaim. Expect him to perform songs from Drip or Drown 2 and 2018's Drip Harder amongst other hits.
Where: SWG3, 100 Eastvale Place, Glasgow, G3 8QG
When: June 13, 7PM
D Double E will be showing up in Glasgow following the release of 2018's Jackuum. Expect him to perform any number of hits from his extensive back catalogue.
Food
Where: 64 Eastcastle Street, London, W1W 8NQ
Arros QD is a restaurant focusing on Spanish cuisine, blending traditional cooking heritage with local British goods. Cooking on a six-metre stove, expect dishes such as flame grilled octopus and tomahawk steaks to make an appearance.
Art & Cinema
Deborah Roberts "If They Come"
Where: Stephen Friedman Gallery, 25-28 Old Burlington Street, London, W1S 3AN
When: Until July 20
American artist Deborah Roberts has just launched a solo exhibition "If They Come" at Stephen Friedman Gallery. The name of the exhibition derives from James Baldwin's letter to Angela Davis during her 1970 incarceration, using it as a launching pad to look at the parallels between 1970 and 2019 and intergenerational approaches to racism.
Michael Craig Martin "Sculpture"
Where: Gagosian Britannia, 6–24 Britannia Street, London, WC1X 9JD
When: Until August 3
Michael Craig-Martin's latest show is both the first time his sculptures have been displayed indoors and held together as a group in London. If you've admired Craig-Martin's work from afar, now's the time to see them all in one place.
Where: Gagosian Grosvenor, 20 Grosvenor Hill, London W1K 3QD
When: Until August 3
"Couplings" is an exhibition of Francis Bacon's double-figure paintings, a focus of his work that's often described as disturbing. With portrayals of friends and fellow artists, the resulting work became to be seen as genre-changing work.