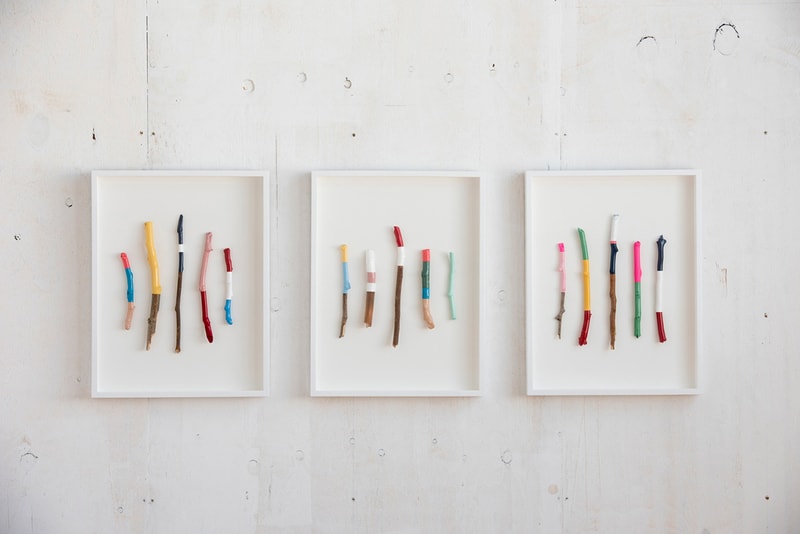 1 of 6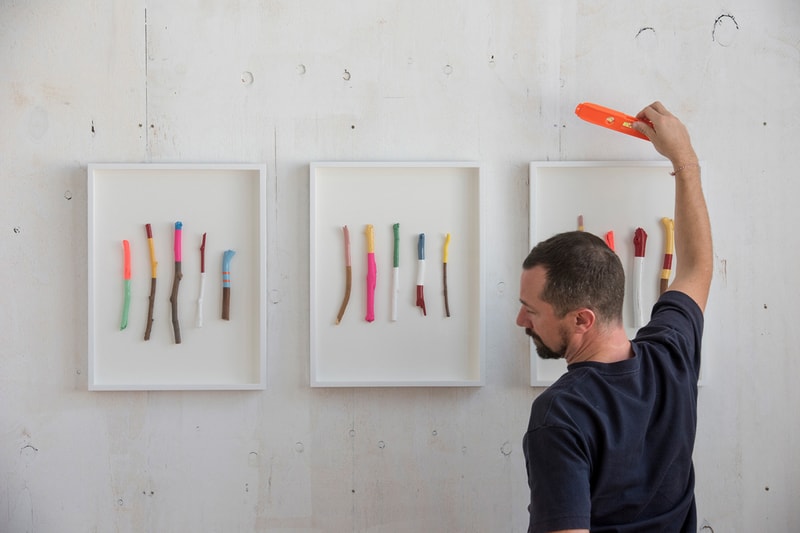 2 of 6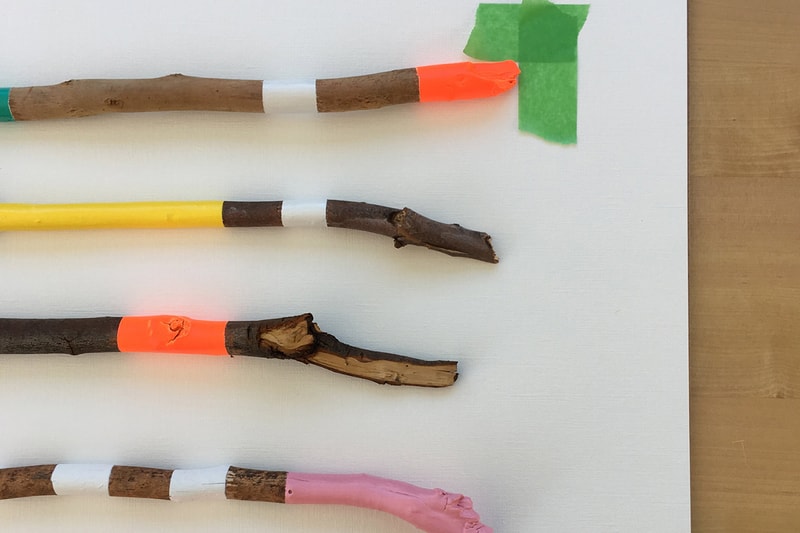 3 of 6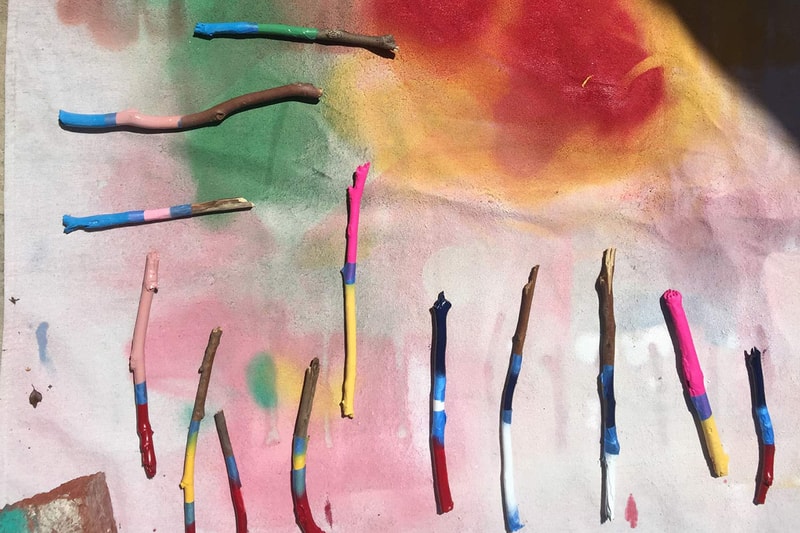 4 of 6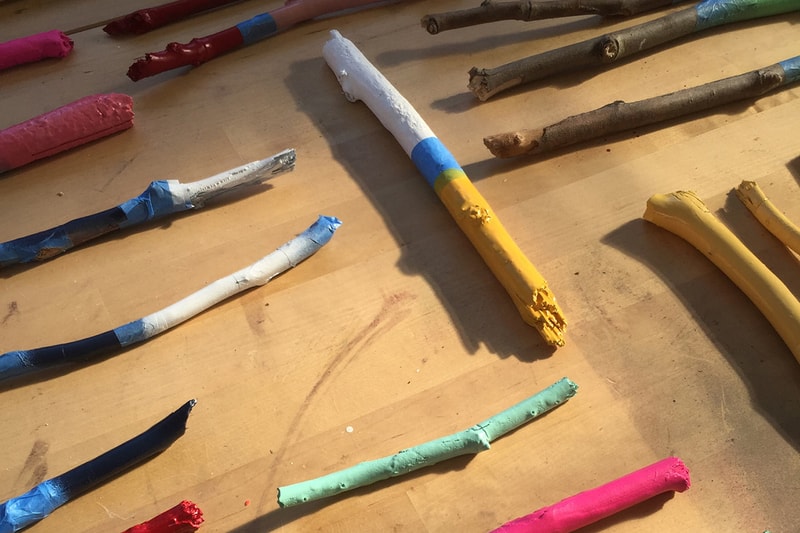 5 of 6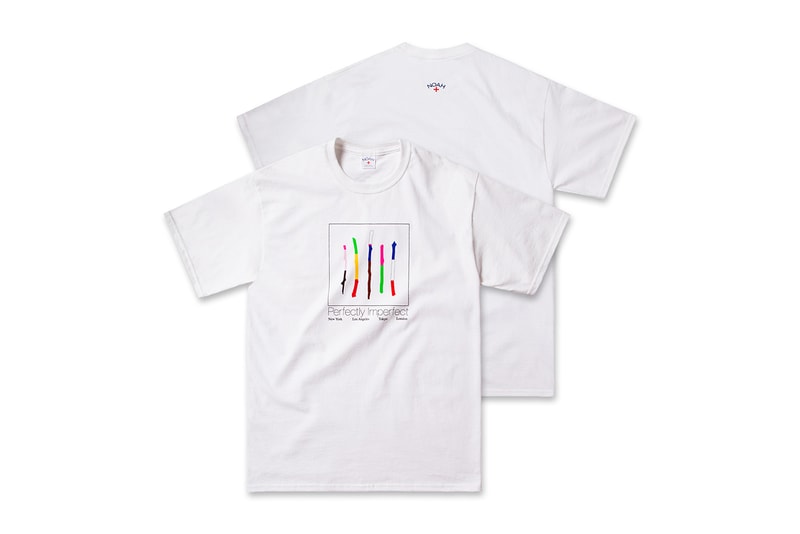 6 of 6
NOAH Hosts Louis Philo's "Perfectly Imperfect" Exhibition, Launches Limited T-Shirt
The first public showing of the artist's painted stick pictures.
---
Despite currently producing several seasonal collaborations, NOAH takes some time to host a special exhibition of Louis Philo's work. The artist's painted stick pictures moved NOAH owners Brendon and Estelle Bailey-Babenzien so much that the duo have joined with Philo to enact the first public showing of his creations, dubbed "Perfectly Imperfect."
In a blog post, NOAH's owners explain that "Without knowing what inspired Louis' work, we were drawn to the simple use of color and shape. … What we didn't know is that there was so much more to the story. It turns out Louis' influences range from a feeling of emotional and physical displacement, not too dissimilar from the original convicts being shipped off to the penal colony of Australia from England, to the Japanese concept of Wabi Sabi." Bailey Babenzien continued in a statement, explaining that "Art is such an integral part to the brand experience that I dedicated entire spaces just for art in each location. Both Brendon and I were immediately struck by Philo's stick paintings."
Philo delicately paints each piece of wood with different hues and placements of color, then attaching each stick to a textured linen paper that recalls how museums showcase found objects. Each frame that houses the sticks is crafted from recycled timber, which is finished by hand and painted to match the other unnamed works. This presentation intends the underline Philo's conceit the whole is greater than the sum of the parts; the sticks, when arranged in groups, become more powerful together.
Head to NOAH's New York or Tokyo flagships or Dover Street Market London/Los Angeles to check out Louis Philo's exhibition until July 27 and pick up a commemorative T-shirt while supplies last.
Most recently, NOAH dropped a T-shirt in support of the ACLU.
NOAH x Louis Philo "Perfectly Imperfect" Exhibition T-Shirt