EXCLUSIVE: BAPE & Montblanc Team-Up on a Range of Luxe Leather Goods
Luxury and streetwear mix once again.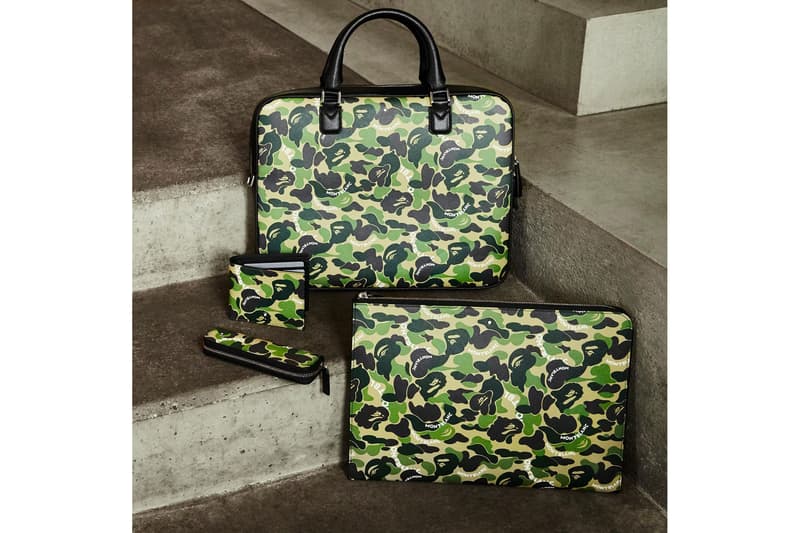 1 of 10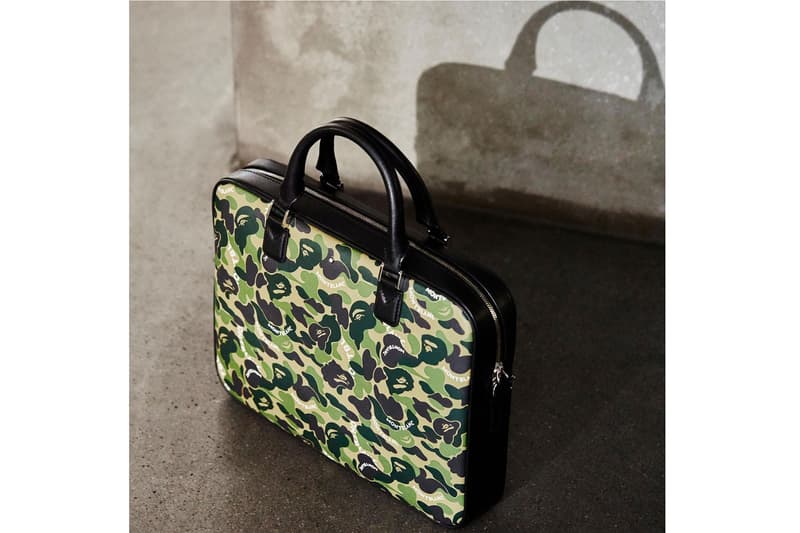 2 of 10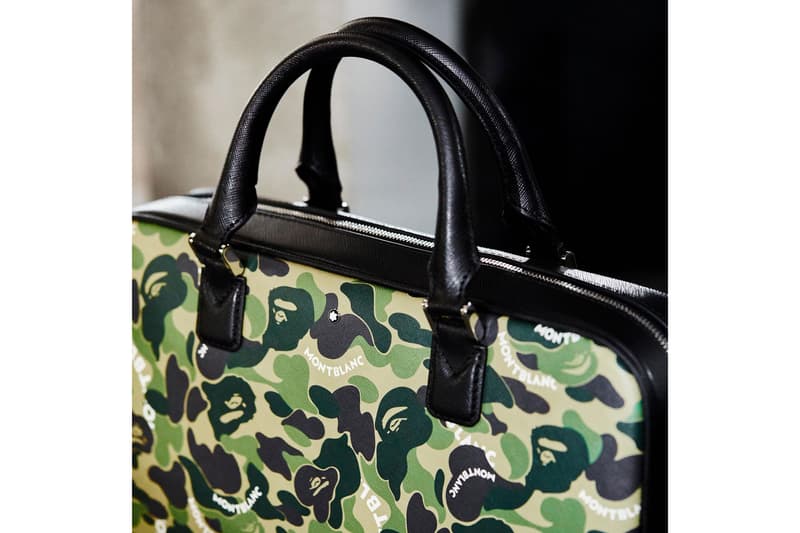 3 of 10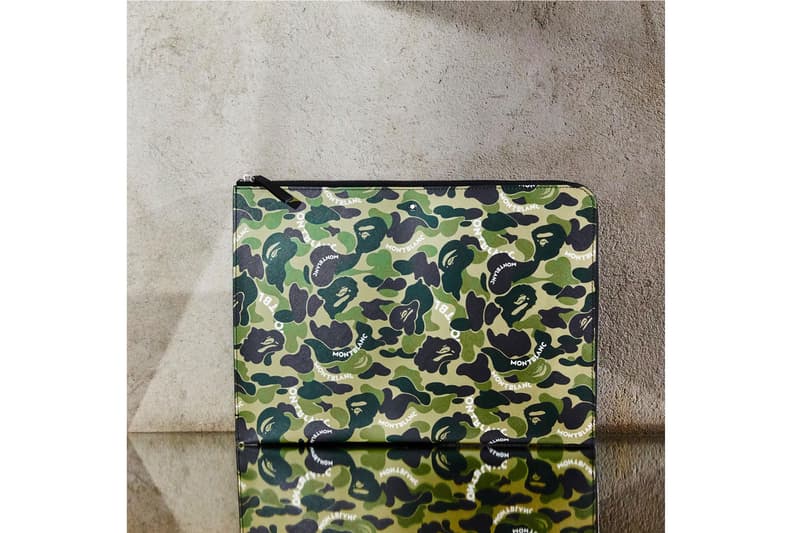 4 of 10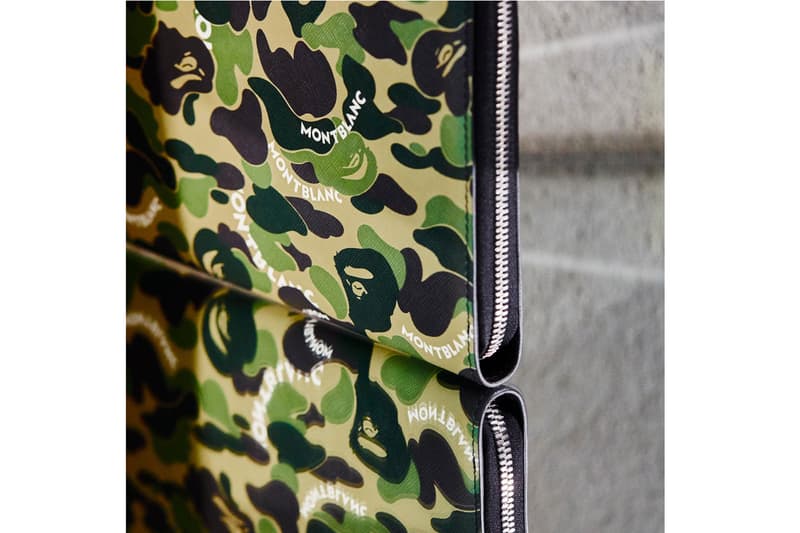 5 of 10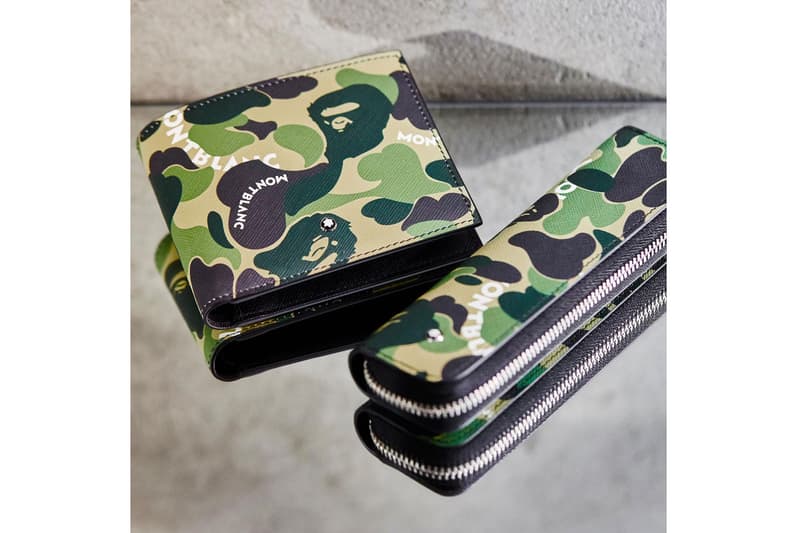 6 of 10
7 of 10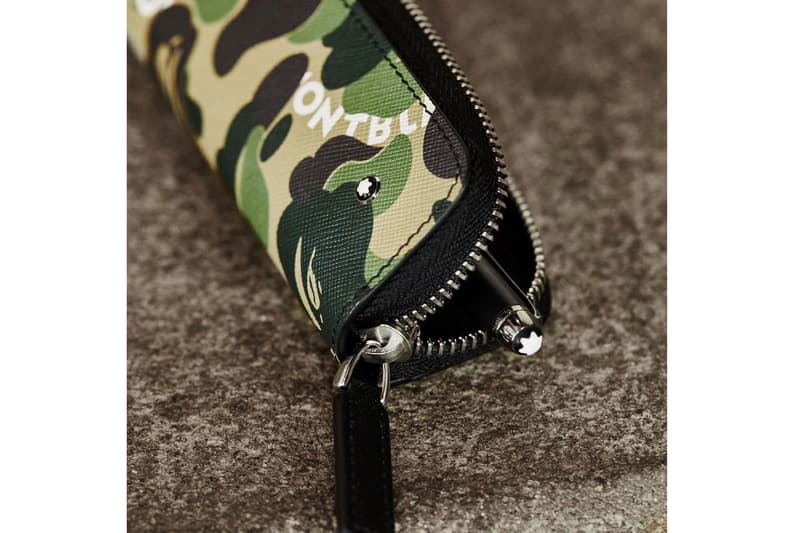 8 of 10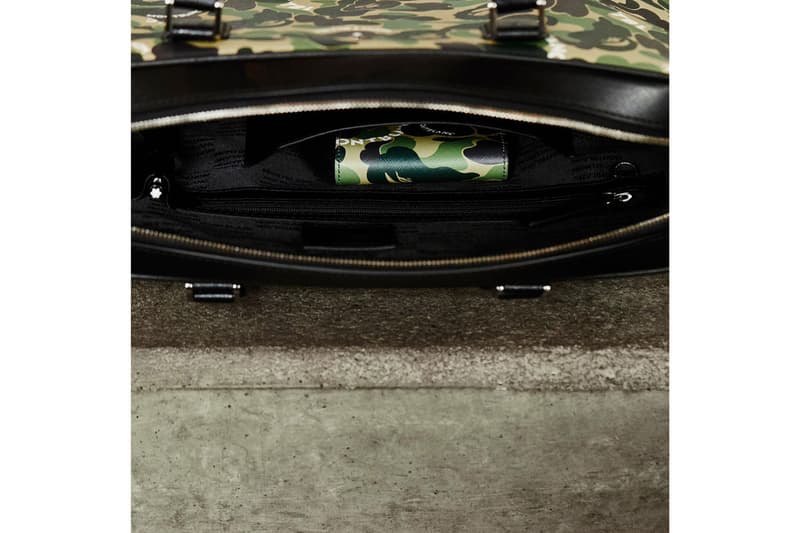 9 of 10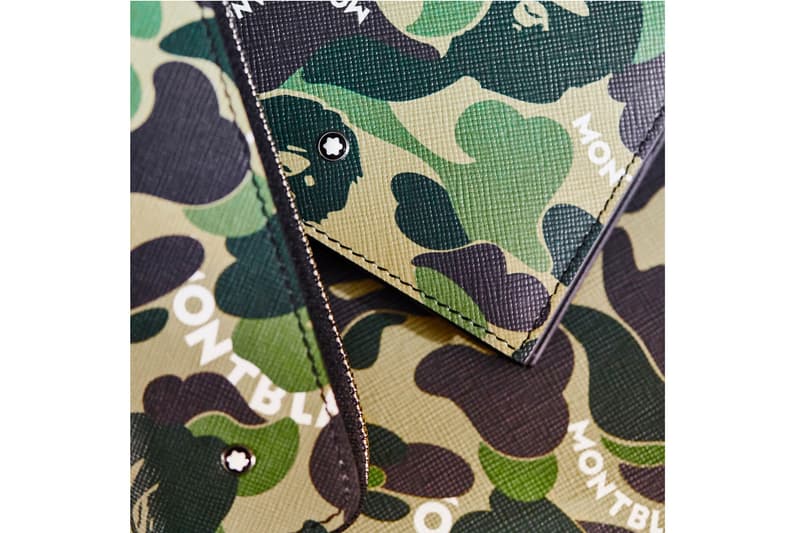 10 of 10
Since its inception back in 1993, BAPE has been dominating the steetwear scene. Over the years, the label has managed to infuse its unique codes into every major city around the world, seeing everyone from celebrities, athletes and influencers alike rocking the infectious BAPE CAMO and sporting the label's ubiquitous APE Head motif. Along with that, the label has managed to team up with a bevy of fashion's most lauded labels for spectacular collaborations.
Revisiting their past efforts, BAPE is once again teaming up with luxury watch, leather, and writing instrument purveyor Montblanc on a limited-edition leather goods collection. The four-piece capsule includes a Doc Case, Portfolio, Wallet and Pen Pouch all dressed in BAPE's ubiquitous 1ST CAMO, while the interior's Saffiano leather is dressed in black. Additionally contrasting white "Montblanc" branding has been injected into the camo print and can be seen throughout the design. Silver hardware and Montblanc's rounded star/snowflake insignia round out the looks of each item.
"This collaboration is the result of two universes merging — a luxury Maison and an urban street wear maverick. While they may seem to be very different, they are bound by the same focus on creativity," explains Zaim Kamal, Montblanc Creative Director. "These are pieces designed for individuals driven by creativity; who dare to make a bold statement through pieces they choose to accompany them through life." Read more about the collaboration in our exclusive interview below.
Retail prices for the items in the capsule are as follows: Doc Case ($995 USD); Portfolio ($680 USD); Wallet 6cc ($350 USD); Pen Pouch ($235 USD). The BAPE x Montblanc collaboration will be available at the following retailers. Stay tuned for a launch date.
Montblanc
Madison Ave boutique
San Fran boutique
Costa Mesa boutique
Montblanc.com

BAPE
Bape NY store
Bape LA store
Bape.com

Selfridges
Selfridges London
Selfridges.com
1. What makes the partnership between Montblanc and BAPE such a monumental one for Montblanc? Can you quickly walk us through how everything initially started?
Zaim Kamal: "At Montblanc we were looking to find a partner that we could work together with to create something that would surprise our clients and the partner's clients. We have this project where we offer our products as a platform and we amalgamate the craftsmanship, the values and its style of our partners onto that. So BAPE was actually a very exciting partner to work with because it was something that had not done before. It was also something unexpected for our clients as well as for BAPE´s clients because one would not think that an exponent of Harajuku and the purveyor of luxury writing instruments could create leather goods that actually have an expression in today´s day-to-day life, so it was very exciting to work together with them.
We actually initially contacted them and discussed a collaboration and how to loosely approach it. It was very exciting and they were excited as well, so we had a call and we discussed the varies possibilities. This is where we actually decided to work on the signature CAMO of BAPE and integrate Montblanc into that pattern itself and then infused that camo pattern to a document case, a wallet, a pen pouch, and a portfolio of Montblanc to create this tiny capsule which encompasses the day-to-day tools for today´s professionals."
2. What do you hope to accomplish with this collaboration? Where do you think Montblanc can position itself in the worlds of both luxury and streetwear?
Kamal: "This is not about an accomplishment, it was more about curiosity because at Montblanc we are very curious to work with different people and try out different things. Sometimes you never know where that takes you and sometimes very exciting things come out of these unexpected collaborations. So for us it is more of trying to integrate, and trying to see how we can work with many different labels. This is also something that we have been doing for a long time, working with unexpected partners and projects that deliver very unexpected results. So for us, BAPE was a very cool partner to work with.
Also from a personal side I have been very interested and fascinated by the Harajuku style since I came in contact with it in the early '90s and I always thought that it is a very interesting way of approaching your day-to-day style. When it comes to positioning, it is not about positioning Montblanc in luxury lifestyle; Montblanc is a purveyor of luxury lifestyle companions. BAPE is an exponent of a style that has actually changed the way people in the world dress in their day-to-day life. It is about showing that both the maisons put together can yield very exciting and unexpected results. To put your vision into it and work together with the Creative Directors of BAPE was amazing and very exciting and I am very happy with the results as all of us can be. We created a very cool and modern expressive project, which is not anything people would have expected from us."
BAPE and Montblanc's past collaborative efforts have included a "Meisterstück" pen dressed in BAPE's 1ST CAMO and embellished with gold-plated elements.
For more BAPE collaborations, the label is dropping a 35th anniversary Ghostbusters capsule this weekend.