Three Emerging Designers to Watch Out for at London Fashion Week: Men's
From adidas collaborators to LVMH Prize finalists.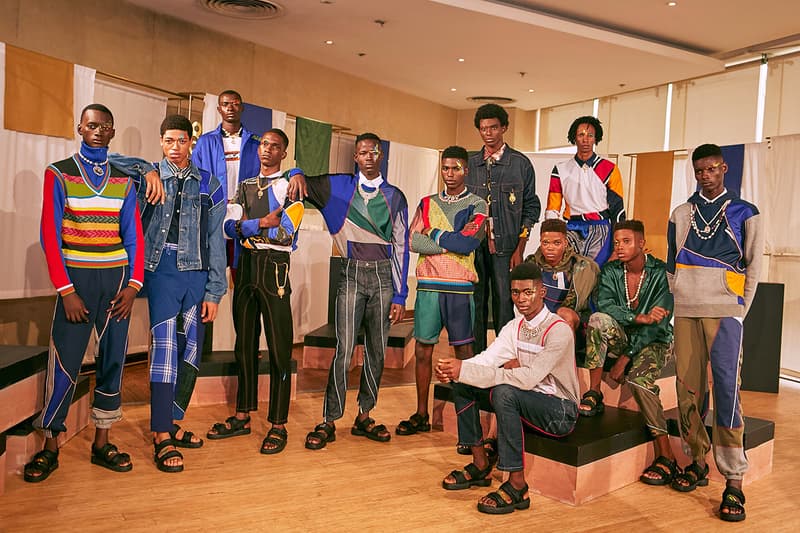 Although a number of bigger names may have left the London Fashion Week: Men's schedule over recent seasons, the four-day event still offers a platform for some of the most exciting designers around. As well as names including Paria Farzaneh, Feng Chen Wang and Nicholas Daley — who are now firmly established on the schedule — this year is also set to see a whole host of rising stars from London show their Spring/Summer 2020 collections in the city. Ahead of Kiko Kostadinov's opening show, here are three emerging designers to watch out for on this year's schedule.
London-born designer Priya Ahluwalia made her LFWM debut with a presentation last season, and is set to return with another collection this time around. It's been a rapid rise for the young designer, who only graduated from studying menswear at the University of Westminster in 2018. Since then, Ahluwalia has gone on to win the 2019 H&M Design Award and collaborate with adidas Originals as part of its MakerLab.
Ahluwalia's work with her namesake label takes inspiration from her Indian and Nigerian heritage, as well as her own experiences of growing up in London. Speaking to HYPEBEAST earlier this year, she discussed how different colors are inspired by Nigeria and India, while music influences and "being a mixed race girl in London, that also feeds into it." Another key focus for Another key focus for Ahluwalia is sustainability, which was spotlighted by her book Sweet Lassi, that looked at consumption in the fashion industry and was released alongside her graduate collection.
Showing for the first time since graduating from Fashion East, Stefan Cooke — the label helmed by Cooke and his partner Jake Burt — often references themes including thrifting and craft. In the label's Fall/Winter 2019 show, these influences were seen through lace, vintage doilies and tassels on pieces throughout the collection. The brand is built upon Cooke's use of textile, and particularly his subversion of traditional techniques, as well as Burt's focus on silhouette and design.
Despite the brand being in its early years — and its first season under NEWGEN sponsorship — Cooke has won a number of awards, including the H&M Design Award in 2018 and the L'Oréal Professional Creative Award at the Central Saint Martin's MA Fashion Show at London Fashion Week in February 2017. More recently, Stefan Cooke was named as a finalist for the LVMH Prize 2019.
The newest addition to Fashion East — joining Mowalola and Robyn Lynch — Saul Nash fuses inspiration from his background, with Nash being both a dancer and a designer, as well as his experiences growing up in North East London. In reference to these influences, Nash looks at motion and the kinetic body throughout his work. Another theme throughout his work is a subverted look at sportswear, with the designer's focuses described as being "performance, performativity and masculinities."
Speaking to HYPEBEAST about his inclusion on Fashion East and his upcoming LFWM debut, Nash explained that the show would be "performative," adding that "it plays a big role in what I do and how I express myself." In the show notes that accompanied his Fall/Winter 2019 show, Nash was described as "articulating the intangible feeling and qualities of a self-liberation that he finds through dance."