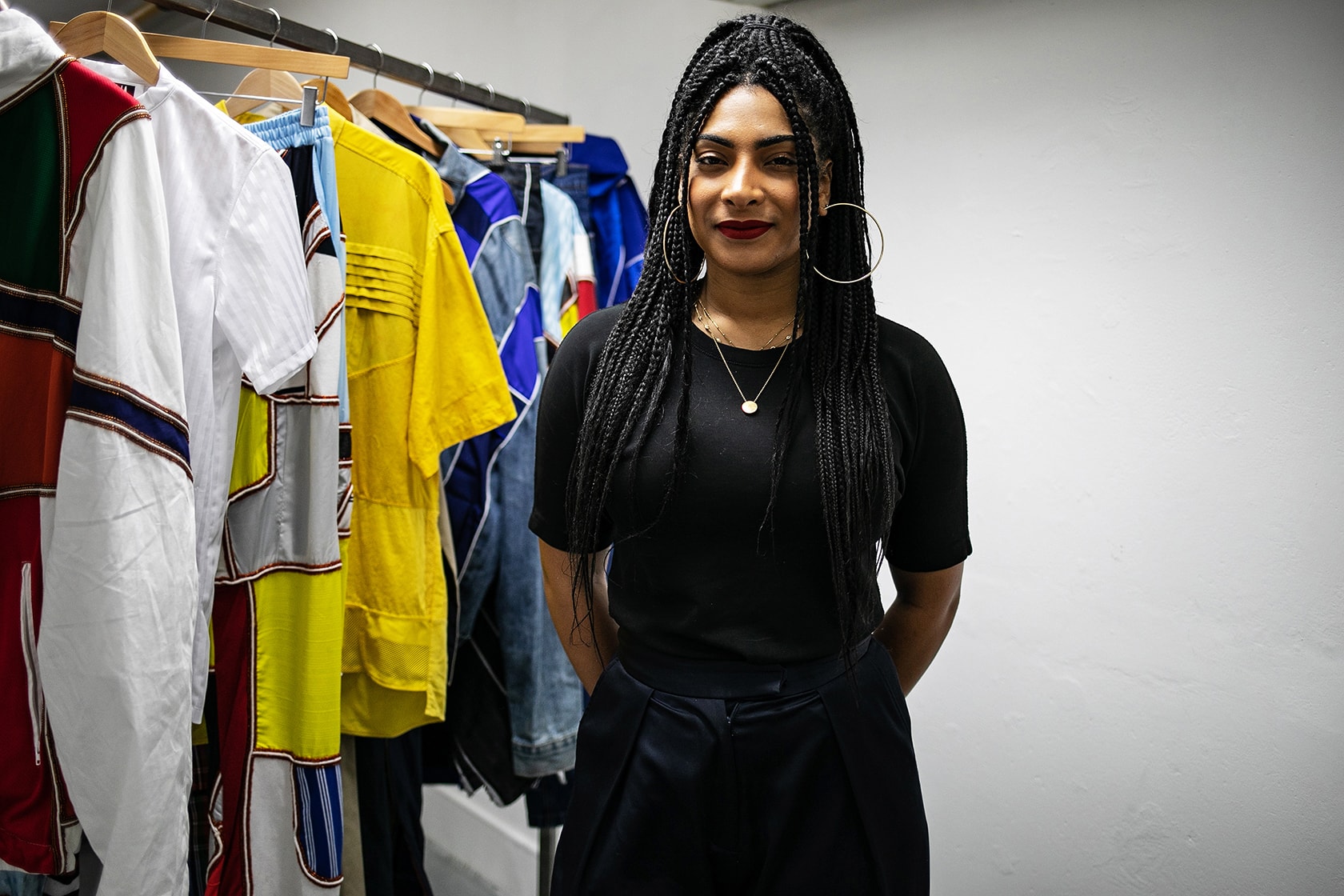 How Priya Ahluwalia Went From Recent Graduate to adidas Collaborator
Inside the London designer's rapid rise.
Attending the adidas Originals collaboration with Olivia Oblanc in November 2018, Priya Ahluwalia asked a friend a simple question. "How do you get a collaboration with adidas?"
A few weeks later, she had her answer. "I got a phone call saying adidas had approached the British Fashion Council to do this project and I was one of the chosen designers alongside Paolina [Russo] and Nicholas [Daley]. It was like a dream."
Ahluwalia is part of a new crop of rising London designers, having graduated from Westminster University in June 2018 and already amassed a steady amount of accolades, including an H&M Design Award. Her clothing is inspired by her dual heritage; her mother is Indian, her father Nigerian, while she was born and raised in London, which inherently comes with the influence of the United States. But it was Ahluwalia's avoidance of the obvious stylistic cliches that caught everyone's eye, which as she tells us, was a conscious choice.
"It's about the nuances and the smells or the colors — the color of the sand in Nigeria is a burnt orange that I use throughout the collection. And then the bright colors also come from what men in India wear." She regularly travels to both countries for research purposes using the resulting photography she takes at these countries as the foundation of her collection, but her collection is also informed by things closer to her London home.
"I got a phone call saying adidas were doing this project and I was one of the chosen designers. It was like a dream."
"Being a mixed race girl in London, that also feeds into it," she says. Music influences, from Fela Kuti and Sade to MTV Base and Aaliyah, also permeate the collection. The result of Ahluwalia's many reference points is something unique, making it no surprise she's already attracted attention from major brands.
And creating something individual is also the key part behind the designer's push towards sustainability as an inbuilt tenet of her brand. "It's not like I'm not using it as a tool to sell my garments in any way," she says. Instead she became interested in incorporating sustainability into her brand after researching the secondhand clothing industry. Her graduate collection was released alongside her book, Sweet Lassi, which critiques conspicuous consumption in the fashion industry.
The result was a one-two punch that led to outlets praising her work for its combination of fashion criticism and desirable clothing. But, after that initial rush, there was a quiet period for the designer.
"I think sometimes you can be scared working with basically a giant like adidas when you're such a small fish, but they were really supportive."
"I got into a real slump thinking, 'What's the point of all this?'" she says, referring to what most of us would recognize as post-university depression. But thankfully for Ahluwalia, this period was short-lived, as she won the H&M Design Award in December 2018. For the young designer, the best part of the win was simply the chance to receive feedback on her work, making the idea of having a brand "a lot more realistic" for her.
1 of 4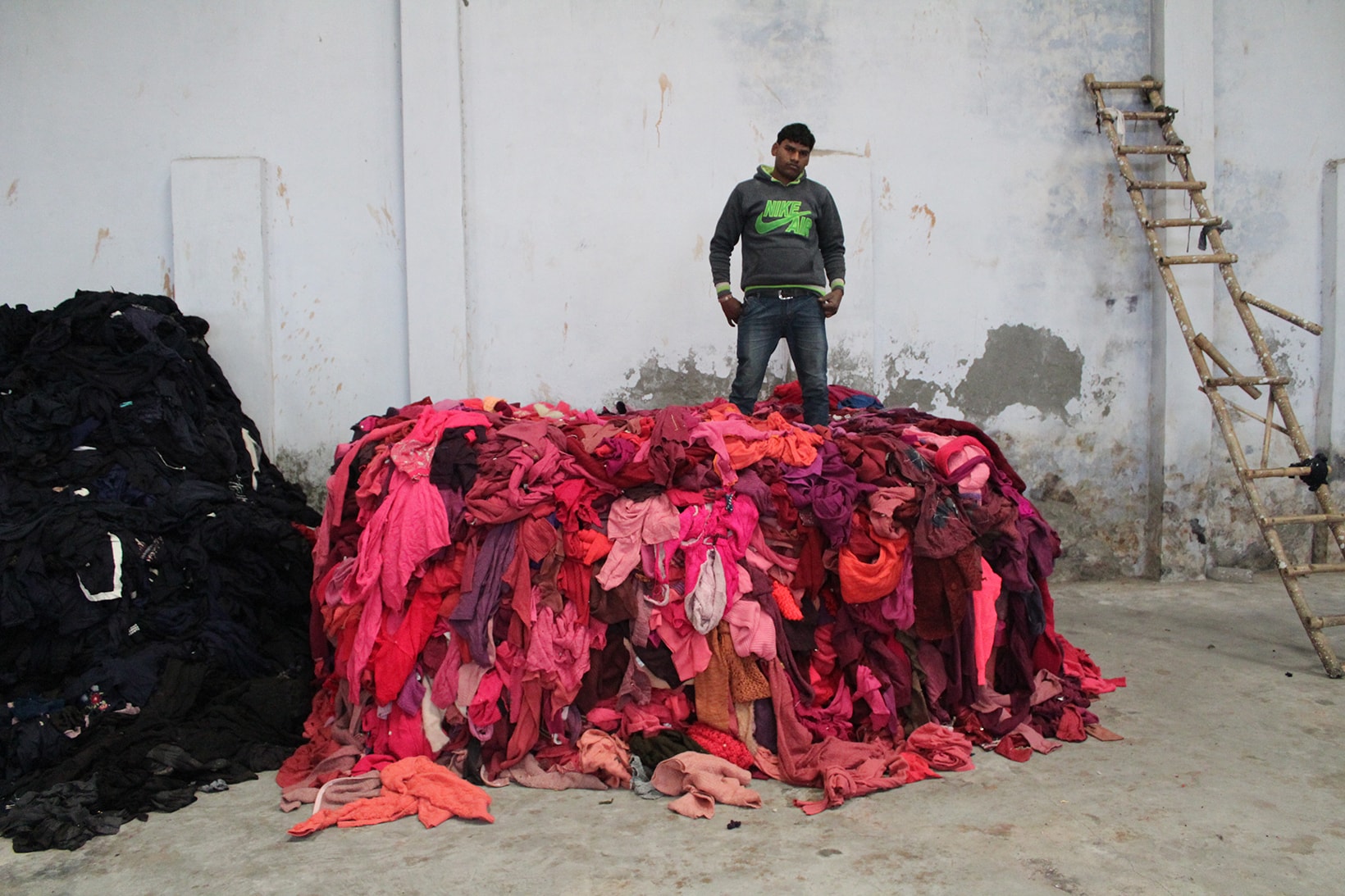 2 of 4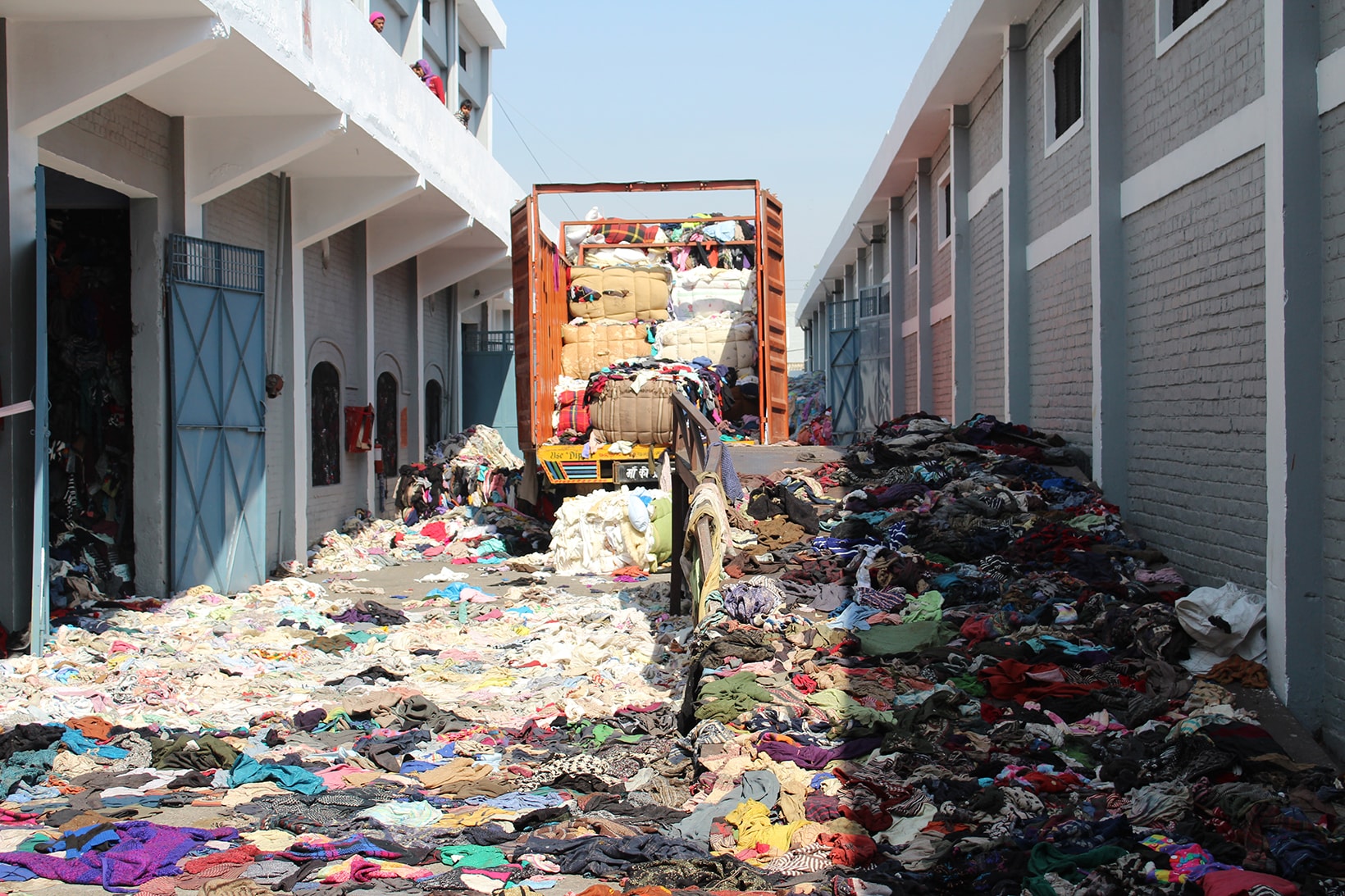 3 of 4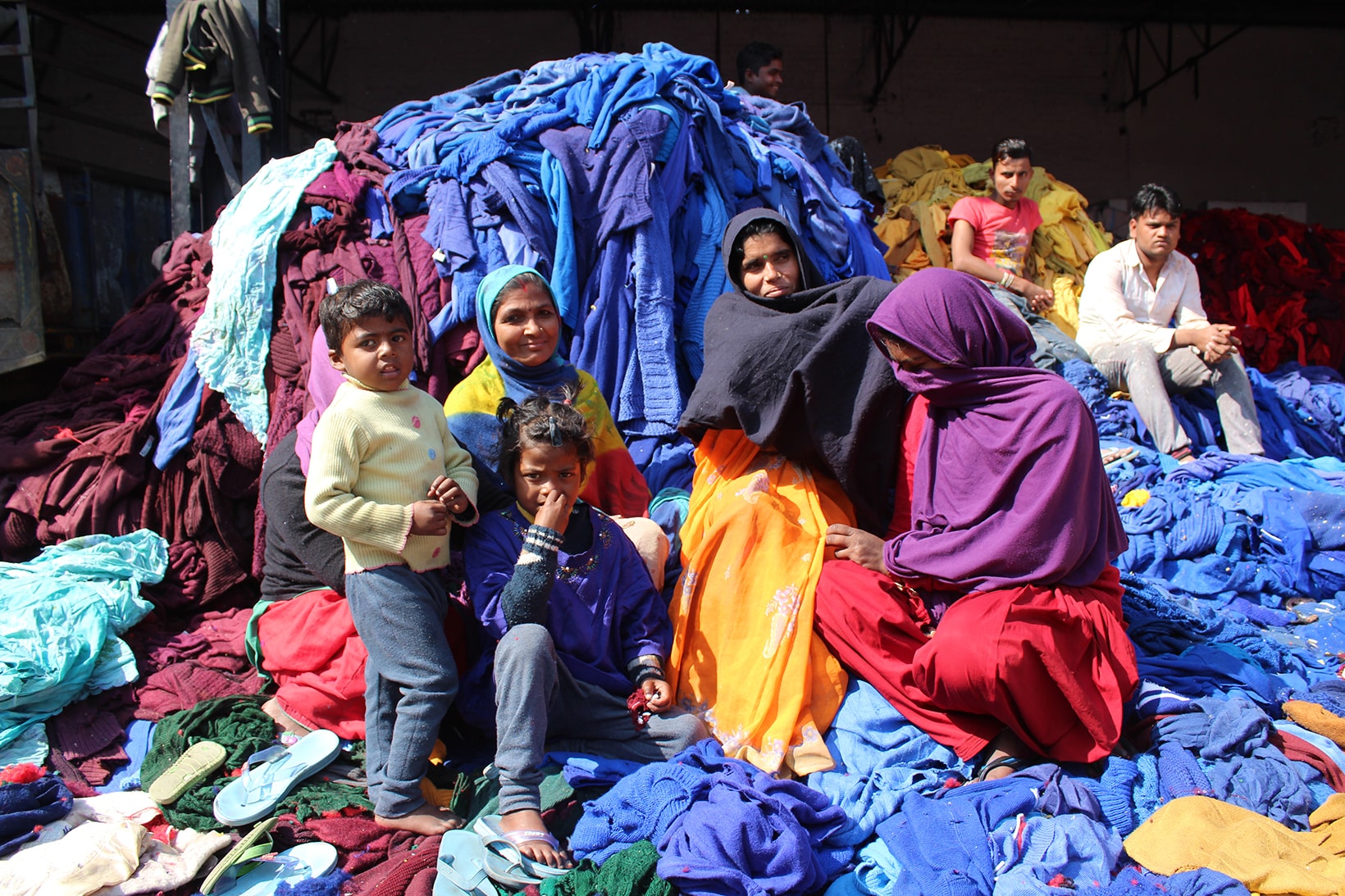 4 of 4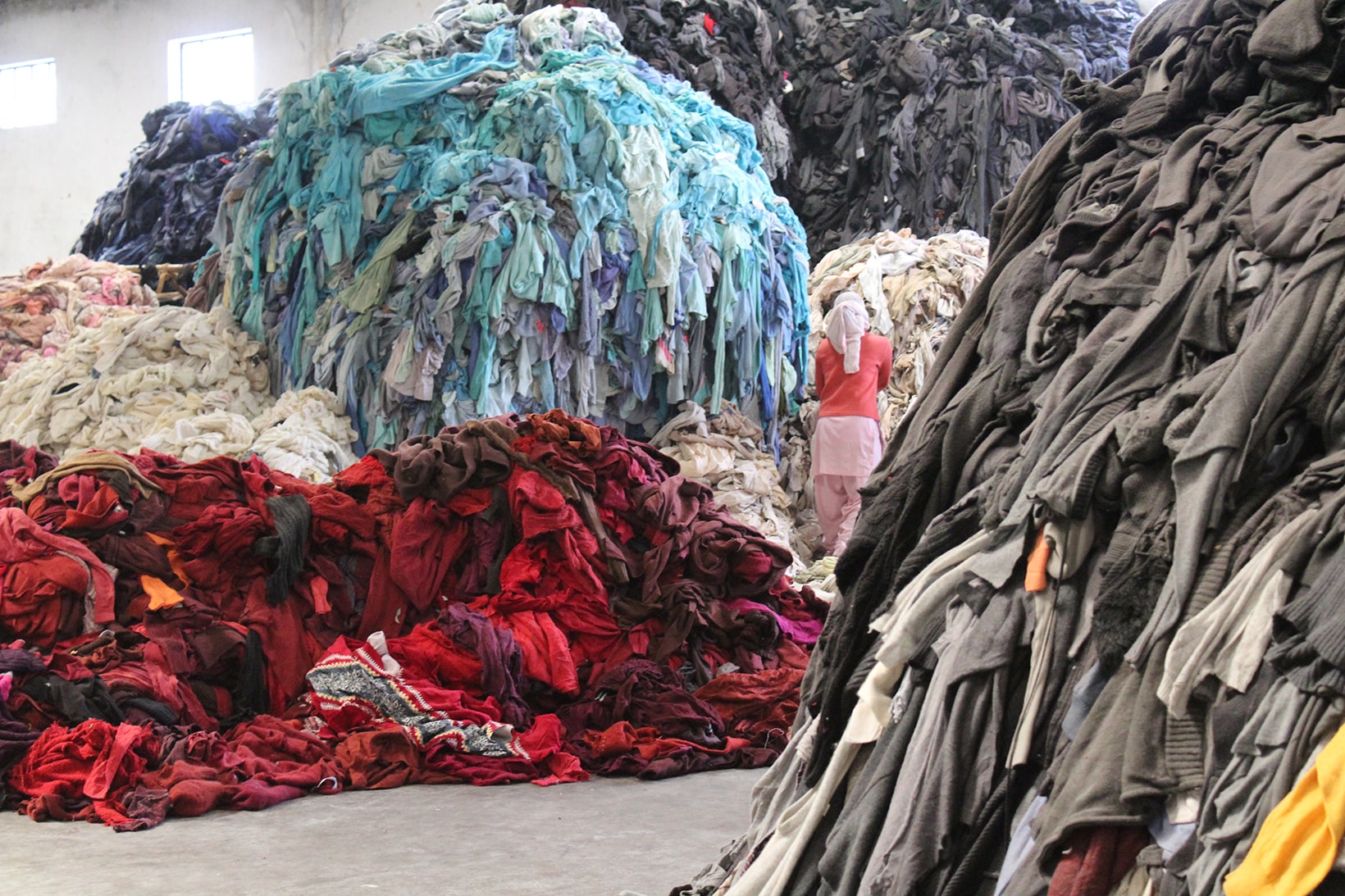 It was soon after when she received the call from adidas, who invited her to take part in the MakerLab collaboration that'd culminate in a show during Paris Fashion Week. It was an opportunity too good to miss.
And then the work started. "They were like, oh basically this is what the project is, see you in Paris in two weeks and I was like, 'Okay. Let's go.'" The MakerLab collection was basically created alongside Fall/Winter 2019 London Fashion Week: Men's presentation, which showed a matter of days apart.
"It really was very intense," she says of the experience, but it proved to be invaluable. "We had the workshop where we went with these artisans who were incredibly knowledgeable and talented. You can't really get that [level of experience] unless you're in couture."
1 of 5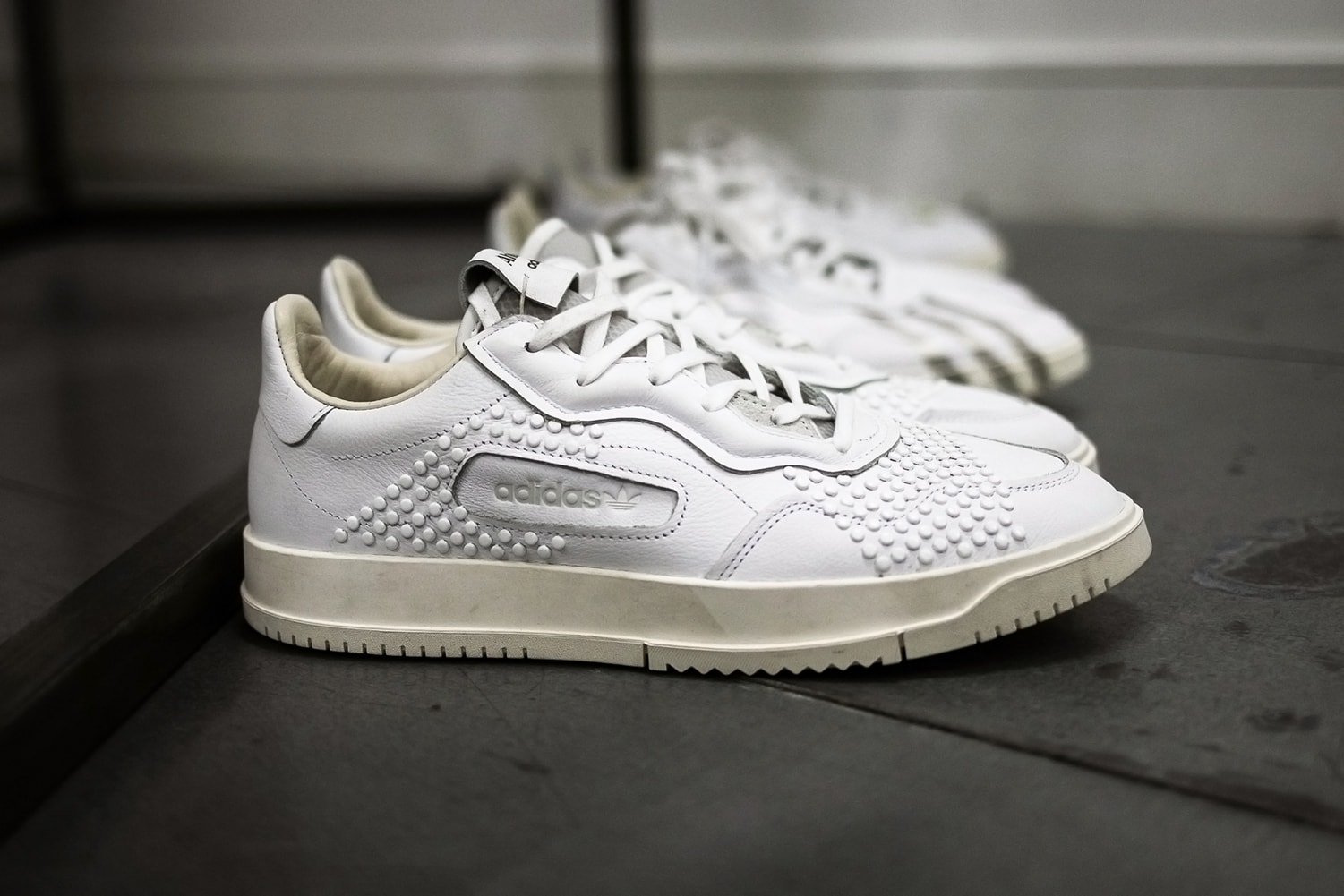 2 of 5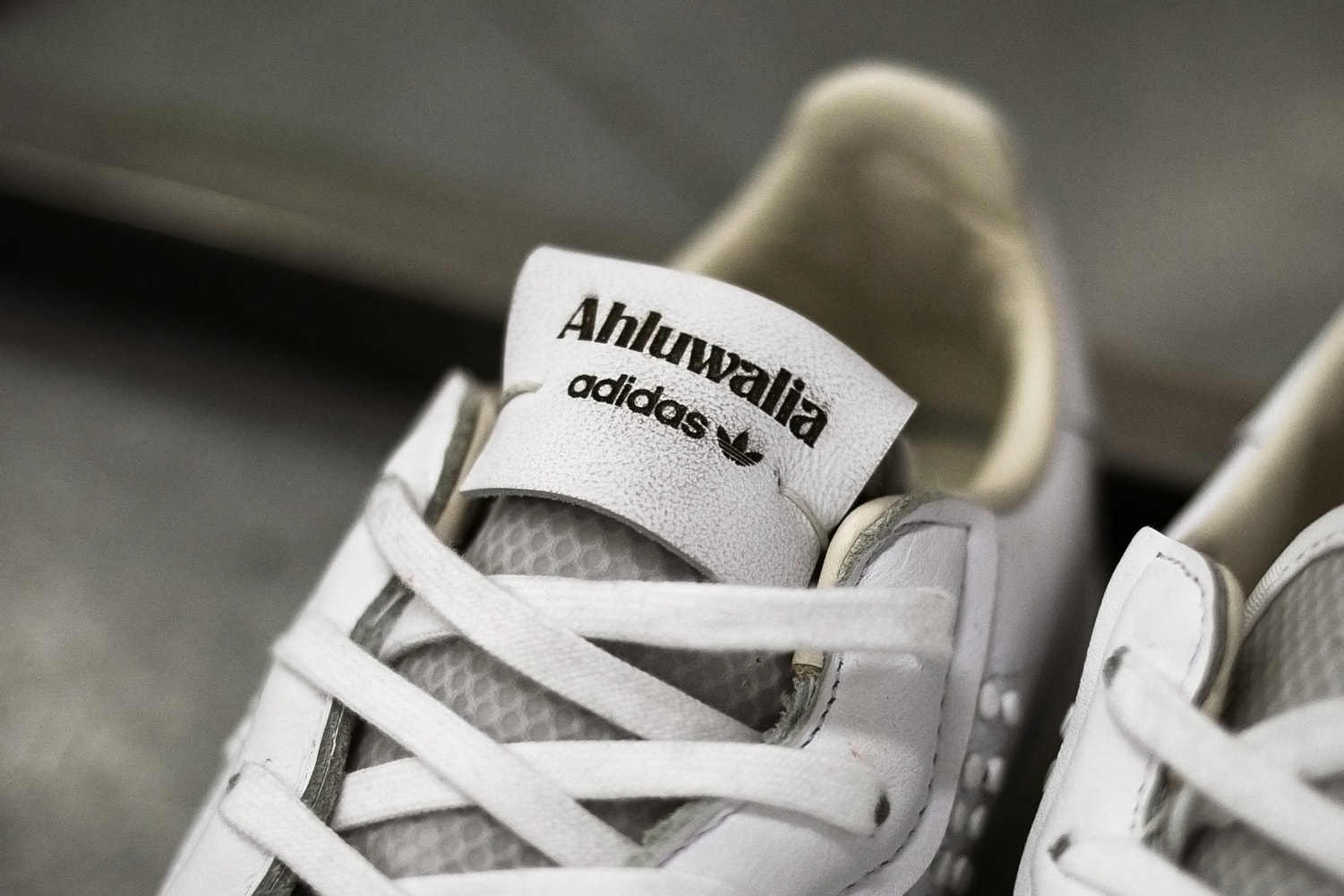 3 of 5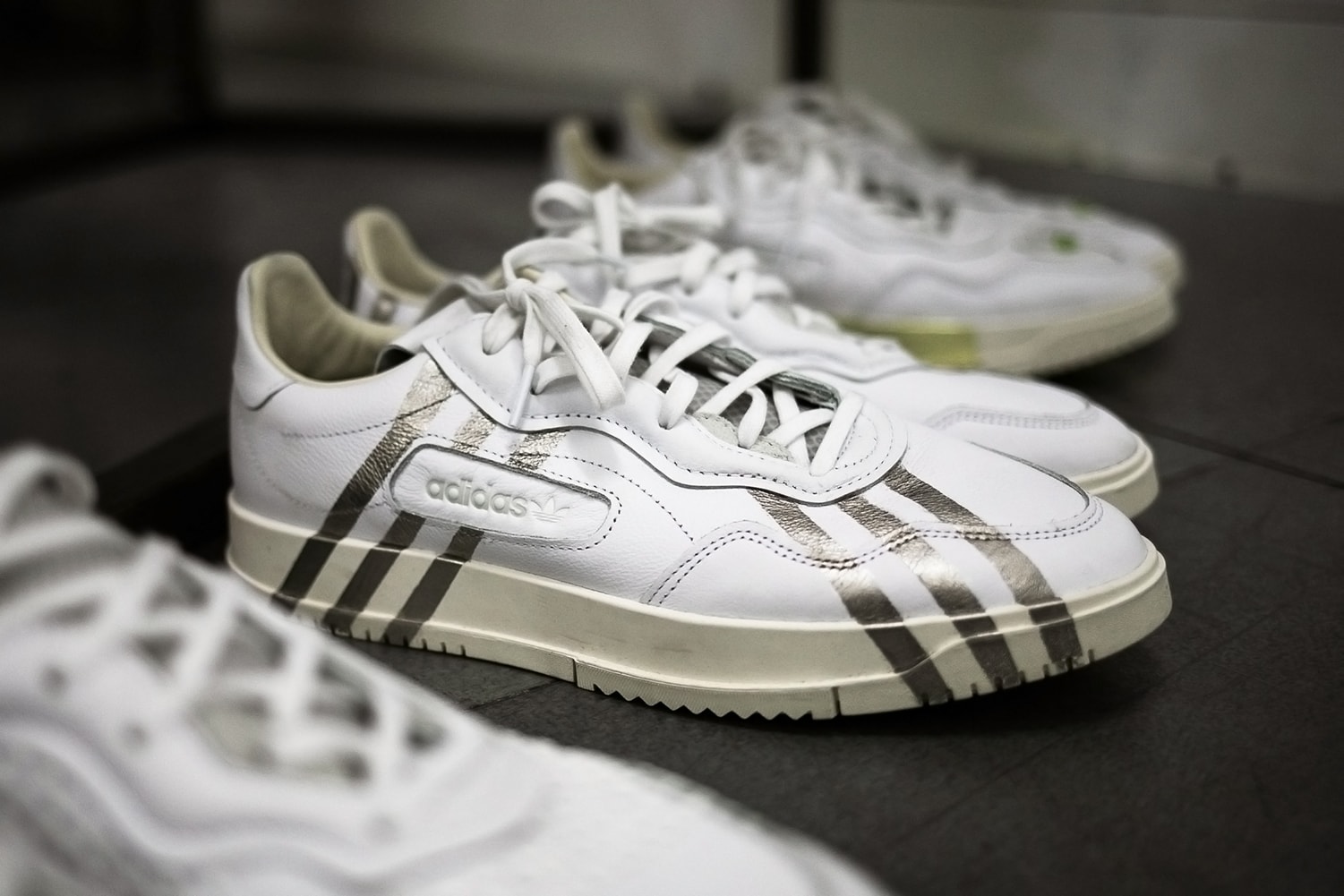 4 of 5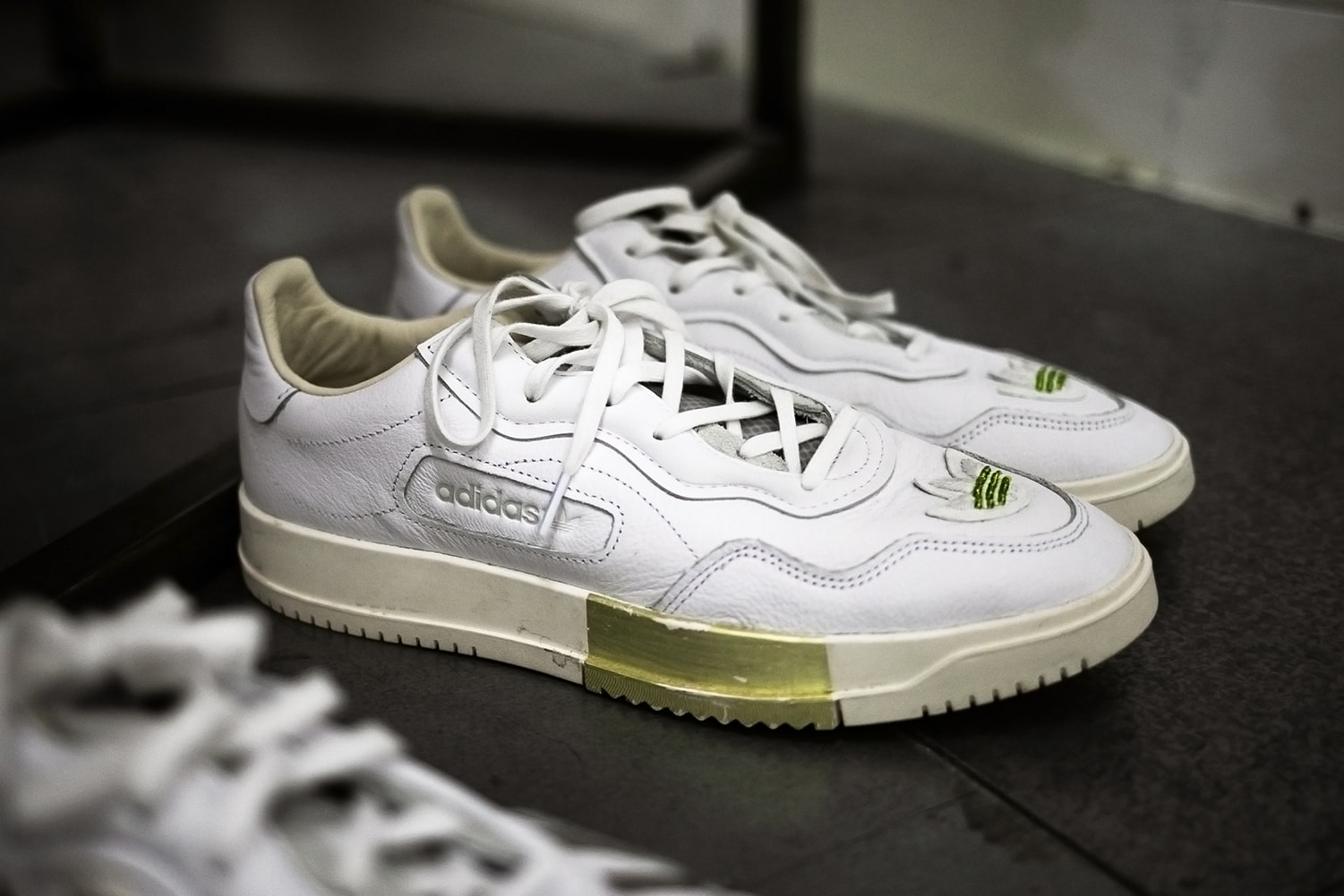 5 of 5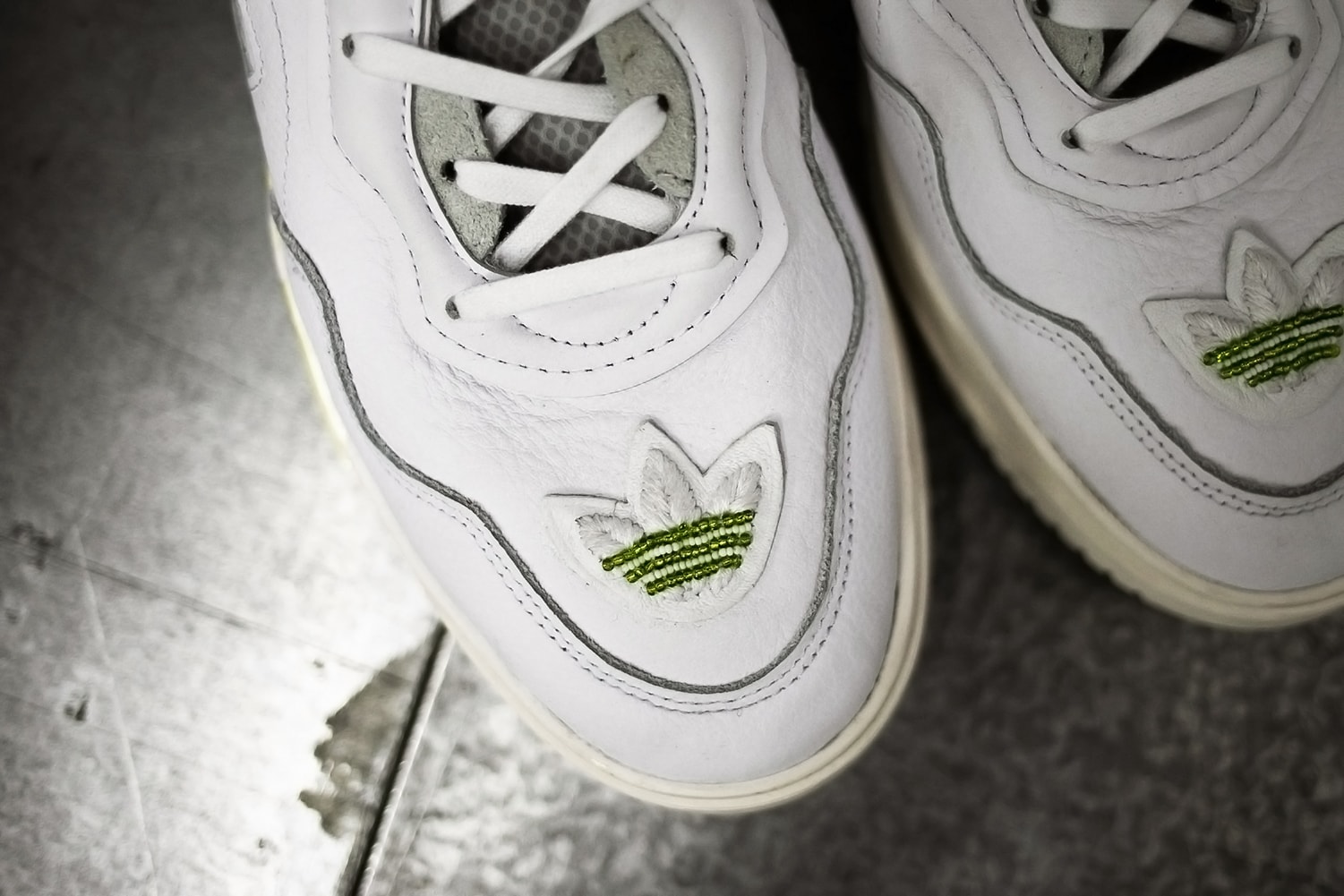 The backing of adidas also made the experience that much more pleasurable, especially for a new designer's first time showing in Paris. "I think sometimes you can be scared working with basically a giant like that when you're such a small fish, but they were really supportive." For the young designer, it was the network she needed, having two important events in such a short space of time in two separate countries.
While she notes that her experience in Paris was the best week of her life — "I kept crying because I was so happy" — it was also an incredible amount of work. "I was really ill afterwards. There's a video that came out from the event and I sound like Pat Butcher, so I wouldn't do that much in a month again."
After the whirlwind few months, it's understandable that Ahluwalia would want to establish some normality again. When we ask what's next the designer doesn't give much away, but she's releasing her graduate collection with LN-CC and working on orders for the Fall/Winter 2019 season.
For Ahluwalia, the next steps are simple enough but require a lot of work. "I want it to be an organically grown brand and to really hone in what it is I'm going to say." Judging from what she's done so far, she's on track to do just that.
In other news, HYPEBEAST recently visited Studio Arhoj's space in Copenhagen.