J. Cole & His Manager Reveal Story Behind 'The Warm Up' Cover
Looking back at the 10-year-old album.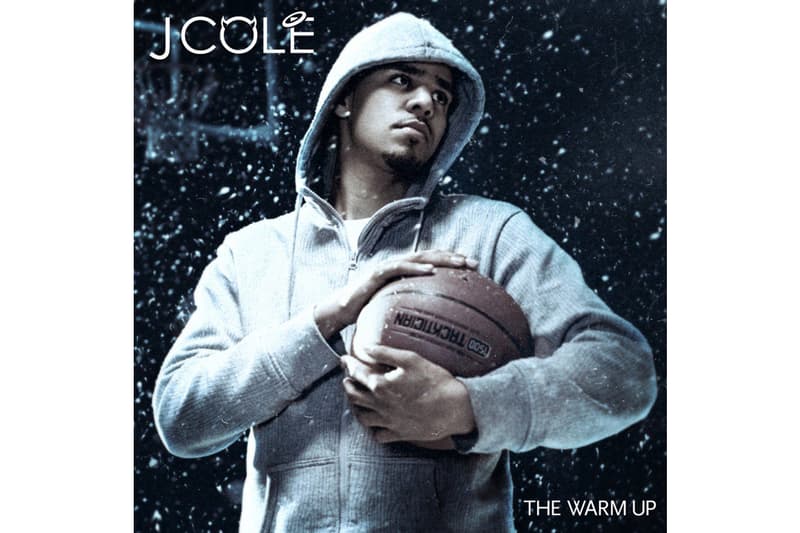 10 years have passed since the release of J. Cole's classic The Warm Up album. The rapper, along with his manager Ibrahim "IB" Hamad, have taken to social media to reminisce about the story of how the album cover art came together.
The cover of The Warm Up shows a profile of a younger J. Cole, holding a basketball behind a blistering snowy night. For those who might've thought otherwise, Ib revealed that this scene was real and is a photo of Cole standing outside Holy Cross High School in Queens, not a green screen. The shoot was originally planned to take place in the gym of the school, but the coach never showed up so they improvised instead. Ib also revealed various outtakes of the shoot, with screen grabs of different edits. The rapper has also taken to Twitter saying "10 years ago The Warm Up dropped. Thanks 2 all that have listened 2 the foundation of my whole journey" and "My catalogue on streaming services don't even look right until this & FNL are up. workin on it."
Scroll below to check out posts from Ib and J. Cole looking back at the making of the cover of the 10-year-old album.
In other related news, have a first look at Robert Freeman's new design from 'The Boondocks' reboot.
10 years ago The Warm Up dropped. Thanks 2 all that have listened 2 the foundation of my whole journey.

My catalogue on streaming services don't even look right until this & FNL are up. workin on it.

Decade later and I'm still dreamin and tryna get better. God Bless

— J. Cole (@JColeNC) June 15, 2019