First Look at Robert Freeman's New Design From 'The Boondocks' Reboot
Granddad gets a whole new look.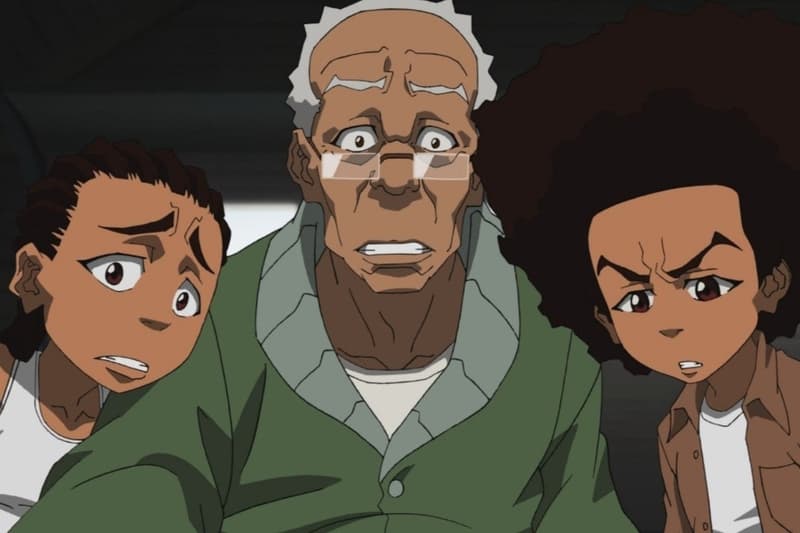 New character designs for The Boondocks reboot are starting to be released. A few days ago fans got to get a first look of Huey Freeman's new design. Now, the redesign of Robert Freeman has been revealed. The first look is courtesy of @boondocksbootleg, which shows a more define Granddad holding his signature belt and a golf club, ready for battle. Granddad ditches the green sweater and blue jeans for a white short sleeve shirt and beige pants with suspenders. One particular thing of notice is Granddad's kicks, who trades in his non-descriptive shoes for some sneakers in blue/royal blue colorway.
Check out Robert Freeman's new look below and stay tuned for more details regarding The Boondocks reboot.
For more entertainment news, Netflix has just shared a new spot for Dark season 2.