DJ Khaled's Energy Drinks Album Bundle Sales Were Disqualified Towards Billboard 200
The hip-hop star is planning to sue the Billboard Chart.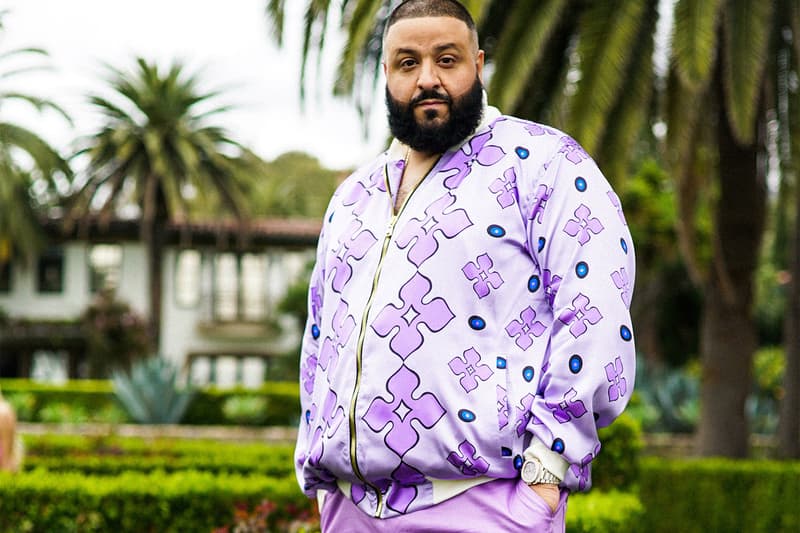 Reports were swirling over the last few days about how angry DJ Khaled was about debuting at No. 2 behind Tyler, The Creator on the Billboard 200 chart. The New York Times ran a report that tackles the debate surrounding album bundle sales and how Billboard is looking to tighten the rules.
Album bundles are a way of boosting sales and chart positions by including things such as merch, concert tickets, and other items alongside an album. One of the biggest examples of an album bundle is Travis Scott, who claimed the top spot by selling key chains, hats and access to concert tickets alongside Astroworld last year.
The deciding factor between Tyler and DJ Khaled's chart battle was Billboard disqualification of the latter's album bundle. Khaled's Father Of Asahd was sold alongside a range of energy drinks however Billboard decided most of the sales were not valid, mainly because of some of the marketing by Shop.com and its corporate parent, Market America, made explicit attempts to encourage mass purchases. For example, one blog post from the company instructed consumers to buy 12 packages to "push DJ Khaled and Market America to No. 1!"
"In this particular instance," Deanna Brown, president of the Billboard-Hollywood Reporter Media Group said. "We saw an organization encouraging purchases among their members by promising them material and organizational benefits."
Desiree Perez, chief operating officer at Khaled's management company, Roc Nation, voice her displeasure about bundles, saying the practice is "confusing and demeaning to the art." She continued: "We're obviously not fans of bundling, nor should anyone who cares about artists making music. But our hands are being forced by Billboard's desperate, last-ditch effort to keep streaming from eliminating what's left of music downloads." Tyler, The Creator's IGOR album was also bundled with his highly-desirable fashion line and campaign-style lawn signs.
Khaled has told sources yesterday (June 9) that he has no issue with Tyler, The Creator but rather has frustrations with Billboard. A video that DJ Khaled posted to social media — then later deleted — appeared to fuel the rumors concerning a potential "beef" with Tyler and his record label office meltdown.
Page Six most recently shared the news that the Miami native is reportedly looking to sue Billboard for allegedly unfair disqualification of more than 100,000 sales of Father of Asahd, robbing him of the No. 1 spot.
A DJ Khaled source said, "When Khaled's team tried to appeal, Billboard refused to budge." On May 30, Billboard announced Tyler debuted at No. 1 with 165,000 albums sold, with Khaled at No. 2 at 137,000.