The Best Sunscreens to Protect Your Face This Summer
Don't skimp on the SPF.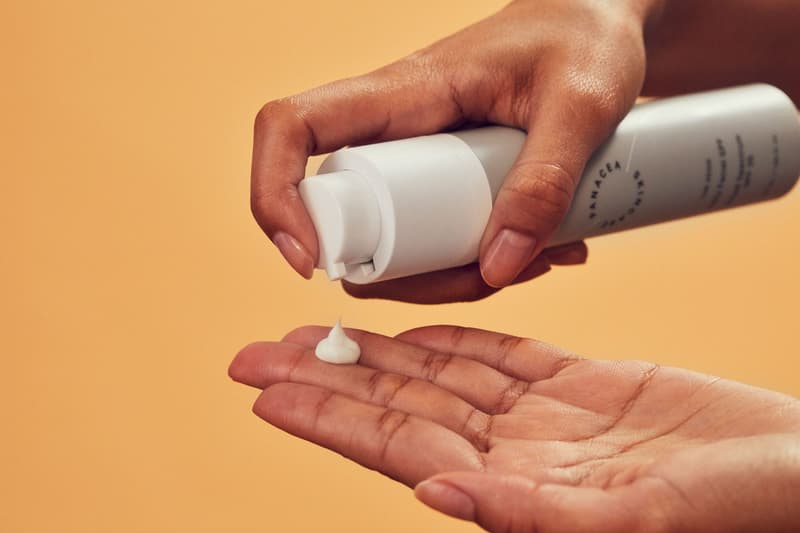 Many skincare products tout "anti-aging" capabilities, claiming to reduce fine lines, discoloration and more. But no product will do more to protect your skin than one you likely already have in your bathroom: sunscreen.
But of course the sunscreen you glop on your body when heading to the beach isn't necessarily the same stuff you'd want to put on your face everyday. Fortunately, nowadays sunscreens are available a wide variety of formulations and textures from brands like Aesop, Kiehl's and Glossier, many of which are comfortable to wear for everyday use, without feeling greasy or heavy on the skin.
There two main types of sunscreen on the market today: physical and chemical. "Physical SPF protects the skin by reflecting UVA and UVB light off the skin," says Dr. David Colbert of New York Dermatology Group. "Chemical sunblocks are complex molecules made in the laboratory that absorb UVA and UVB sunlight."
"Those with sensitive or acne-prone skin should avoid most chemical sunscreens since they can be irritating and sensitizing, specifically ingredients such as oxybenzone or cinnamates," Dr. Colbert adds. And though there are sunscreens on the market touting an SPF (sun protection factor) of 75 or even 100, Dr. Colbert says SPF 30 is all the protection you really need. "Anything higher isn't necessary because it only offers minimally more protection," he tells HYPEBEAST, also recommending not to go any lower than SPF 30 for full protection.
Physical sunscreens can have their downsides, however. "Not all physical blocks are micronized so some do leave a white cast," Dr. Colbert says, which can make them difficult to wear for those with deeper skin tones. Fortunately, today there are more sophisticated formulas of physical sunblocks that will blend more seamlessly into the skin.
With summer almost underway, we've rounded up a variety of sunscreens to suit every skin type and price point. If you're unsure what's best for you, consult your dermatologist.
Aesop Avail Facial Lotion with Sunscreen
Where to buy: Aesop
Price: $60 USD
The easiest way to get into the habit of wearing SPF every day is to start with a moisturizer that includes sun protection. Aesop's new facial lotion includes SPF 25 and a pleasant herbal scent that makes it far more enjoyable to wear than your usual Banana Boat.
Tatcha Silken Pore Perfecting Sunscreen
Where to buy: Tatcha
Price: $65 USD
Tatcha's sunscreen is a favorite for those wanting a more luxurious take on sun protection. The SPF 35 formula includes protects from UVA and UVB rays and leaves a matte finish on the skin. If you want to try out the product before splurging the $65 USD, there is a travel-sized version for just $15 USD.
Ren Clean Screen Mineral SPF 30 Mattifying Face Sunscreen
Where to buy: Ren
Price: $36 USD
If you're wary of the usual chemical-based sunscreens, try Ren's mineral-based sun protectant instead. The SPF 30 sunscreen uses zinc oxide and is made with passionfruit extract and rice starch. Better yet, the packaging is made of recycled plastic.
NYDG Chem-Free Active Defense SPF30
Where to buy: NYDG
Price: $98 USD
Many sunscreens tout themselves as "dermatologist-tested" but this one is actually created by dermatologists. The physical sunscreen by New York Dermatology Group features argan for its antioxidant properties. Expensive? Yes, but the sunscreen claims to be perfect for sensitive skin types.
The Ordinary Mineral UV Filters SPF 30 with Antioxidants
Where to buy: The Ordinary
Price: $9.70 USD
As always, The Ordinary offers an affordable sunscreen, which is also vegan in cruelty free. The formula is available in both SPF 15 and SPF 30.
Glossier Invisible Shield
Where to buy: Glossier
Price: $25 USD
Glossier's sunscreen stands out by blending in — the clear gel formula offers SPF 35 and won't leave any hint of pesky white cast. The formula also features a citrus scent, but it mostly dissipates once applied to the face.
Panacea Daily Facial SPF
Where to buy: Panacea
Price: $32 USD
Panacea is inspired by Korean beauty, but pairs down the 10-step routine to just three. Its sunscreen offers SPF 25 in a lightweight finish that absorbs quickly into the skin so as not to leave a white cast.
Shiseido WASO: Color-Smart Day Moisturizer Oil-Free SPF 30 Sunscreen
Where to buy: Sephora
Price: $40 USD
Shiseido relaunched its WASO line earlier this year, with skincare products using food-based ingredients. Its SPF 30 moisturizer features loquat leaf, but the most interesting part of the product is that the white cream will adapt to your skin tone when you apply it to your face.
Jack Black Double-Duty Face Moisturizer SPF 20
Where to buy: Jack Black
Price: $48 USD
For another sunscreen-moisturizer combination (that's more affordable than the Aesop version) try Jack Black's SPF 20 moisturizer, which is available in a variety of sizes to suit your budget and needs.
Kiehl's Super Fluid Daily UV Defense SPF 50+
Where to buy: Kiehl's
Price: $38 USD
Kiehl's sunscreen with SPF 50 is oil free and leaves a velvety, matte finish on the skin. The thin, lightweight formula dries to a smooth finish and is one of the skincare brand's most popular products.