A US Senator Wants to Ban Loot Boxes & Pay-to-Win Microtransactions
"Social media and video games prey on user addiction"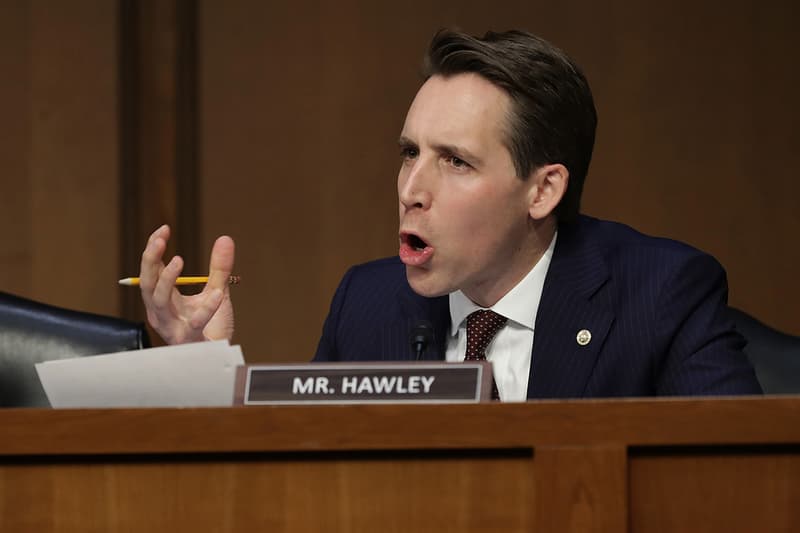 US Senator Josh Hawley has proposed a bill to ban loot boxes and other pay-to-win microtransaction mechanics in video games. The phenomenon has plagued the gaming industry for some time now, a prime example being the incredible amount of time required to unlock all the content in EA's Star Wars Battlefront II. Kotaku reported at the time of the game's release that it would take 40 hours to unlock just Luke Skywalker or Darth Vader in the game, and another source has taken the maths further, calculating that a player would need to play a whopping 4,528 hours in order to unlock everything the game has to offer — alternatively, you can spend $2,100 USD on microtransactions. The ethics of this business model has long been under question.
The new bill, named "The Protecting Children from Abusive Games Act", seeks to target games that offer loot boxes and various pay-to-win mechanics — such as microtransactions — to minors. The law would be enforced by the Federal Trade Commission if it comes to fruition. Senator Hawley argues that "Social media and video games prey on user addiction, siphoning our kids' attention from the real world and extracting profits from fostering compulsive habits." He continued, "No matter this business model's advantages to the tech industry, one thing is clear: there is no excuse for exploiting children through such practices." In his press release, he specifically called out Candy Crush, which although as a game is free-to-play, offers a "Luscious Bundle" that unlocks an array of loot for a large price tag of $149.99 USD.
"When a game is designed for kids, game developers shouldn't be allowed to monetize addiction," The Missouri Senator argued. "And when kids play games designed for adults, they should be walled off from compulsive microtransactions. Game developers who knowingly exploit children should face legal consequences."
It's not the first time a government has tried to ban microtransactions in games. Belgium has already banned loot boxes, equating them to gambling. The bill is now only just being introduced, so whether the US will follow in the footsteps of Belgium, we'll have to wait and see. Definitely stay tuned for more updates to come.
Elsewhere in gaming, Microsoft is giving away two custom Game of Thrones Xbox consoles.