Marshall Celebrates Heritage With the Stockwell II and Tufton Bluetooth Speakers
Waterproof for your Summer pool parties.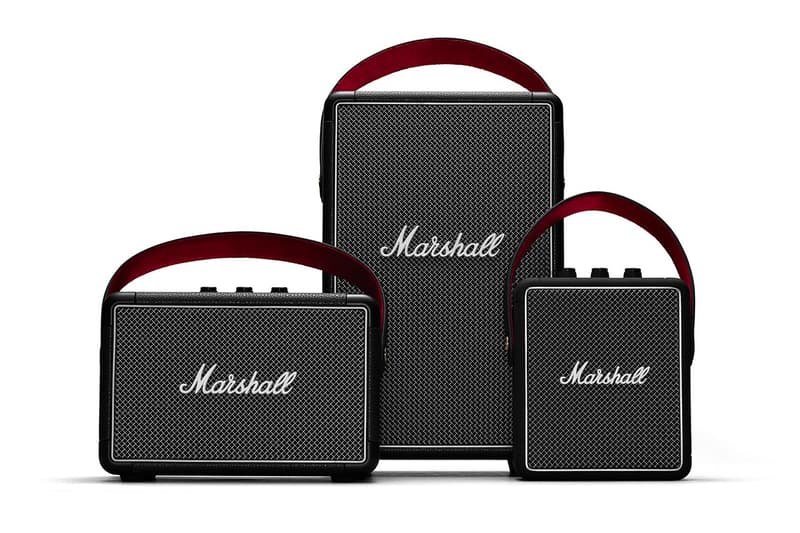 Joining the midsized Kilburn II in Marshall's arsenal of Bluetooth speakers are the Stockwell II and Tufton.
Created to service the different needs of the market, the Stockwell II is sized to fit in a backpack while the Tufton is one of the largest portable Bluetooth speakers currently available. Despite the size variations, both waterproof speakers come with Bluetooth 5.0 connectivity, a minimum of 20 hours battery life, fast charging, a guitar-style carrying strap and physical controls matching the Marshall amplifier aesthetic.
The Stockwell II is priced at $249 USD, while the Tufton is at $399 USD. Both speakers are available now at marshallheadphones.com.
In other tech news, here's a closer look at the new Beat Powerbeats Pro.