Rolls-Royce's Champagne Chest Is the Price of a Car
Starting at $47,000 USD.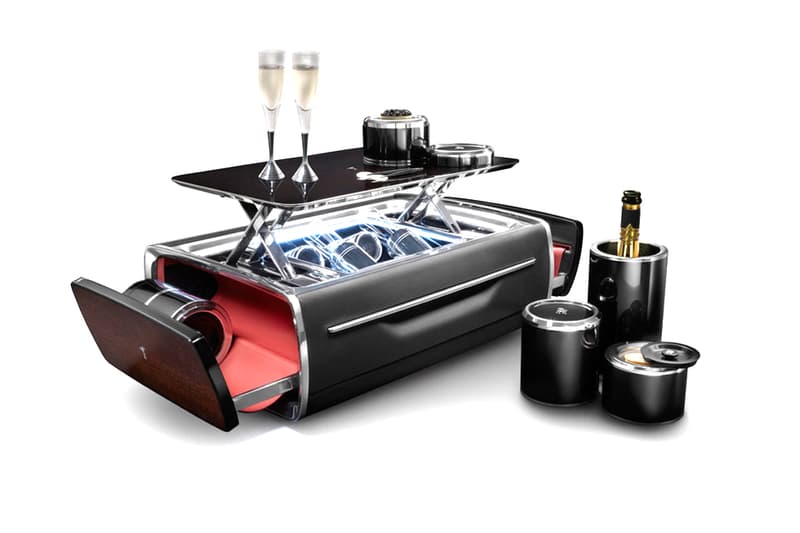 1 of 2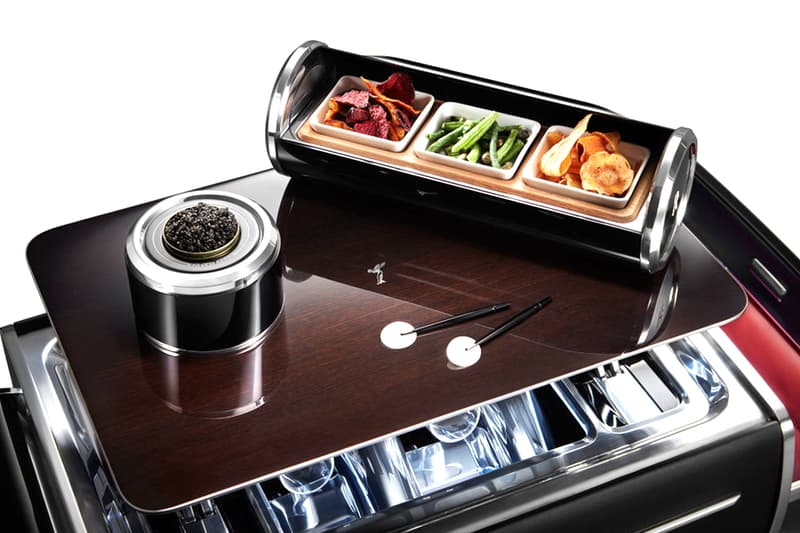 2 of 2
Owners of Rolls-Royce vehicles can now buy the latest champagne chest from the luxury auto manufacturer. With style and elegance to match its flagship cars, each chest is crafted in machined aluminum and carbon fiber, then finished with Tudor Oak and premium black and "Hotspur Red" leather.
The chest comes with four hand-blown crystal champagne flutes that stow under a collapsable tray, mother-of-pearl spoons for serving caviar, a caviar cooler, and two larger coolers — one for champagne and the other for canapés. The entire chest is also lit by similar LED lighting found in Rolls-Royce's modern cars. Those looking to serve their friends in a five-star manner, and have the funds, can have one specially made for $47,000 USD.
In other news, Peak Design reimagines the perfect travel tripod in carbon fiber.